Oval Labels and Stickers
Custom Printed For You
Top quality oval stickers
Ideal for product labels, packaging, branding, gifts and more
Available in 5 sizes and 6 materials
Professional premium printing
Fast delivery on all WePrint orders
Proudly made in Australia
Oval Labels and Stickers
Custom Printed For You
Top quality oval stickers
Ideal for product labels, packaging, branding, gifts and more
Available in 5 sizes and 6 materials
Professional premium printing
Fast delivery on all WePrint orders
Proudly made in Australia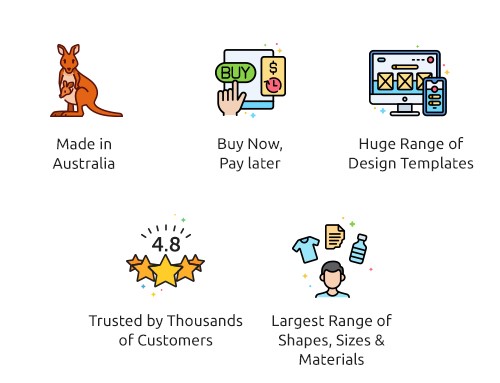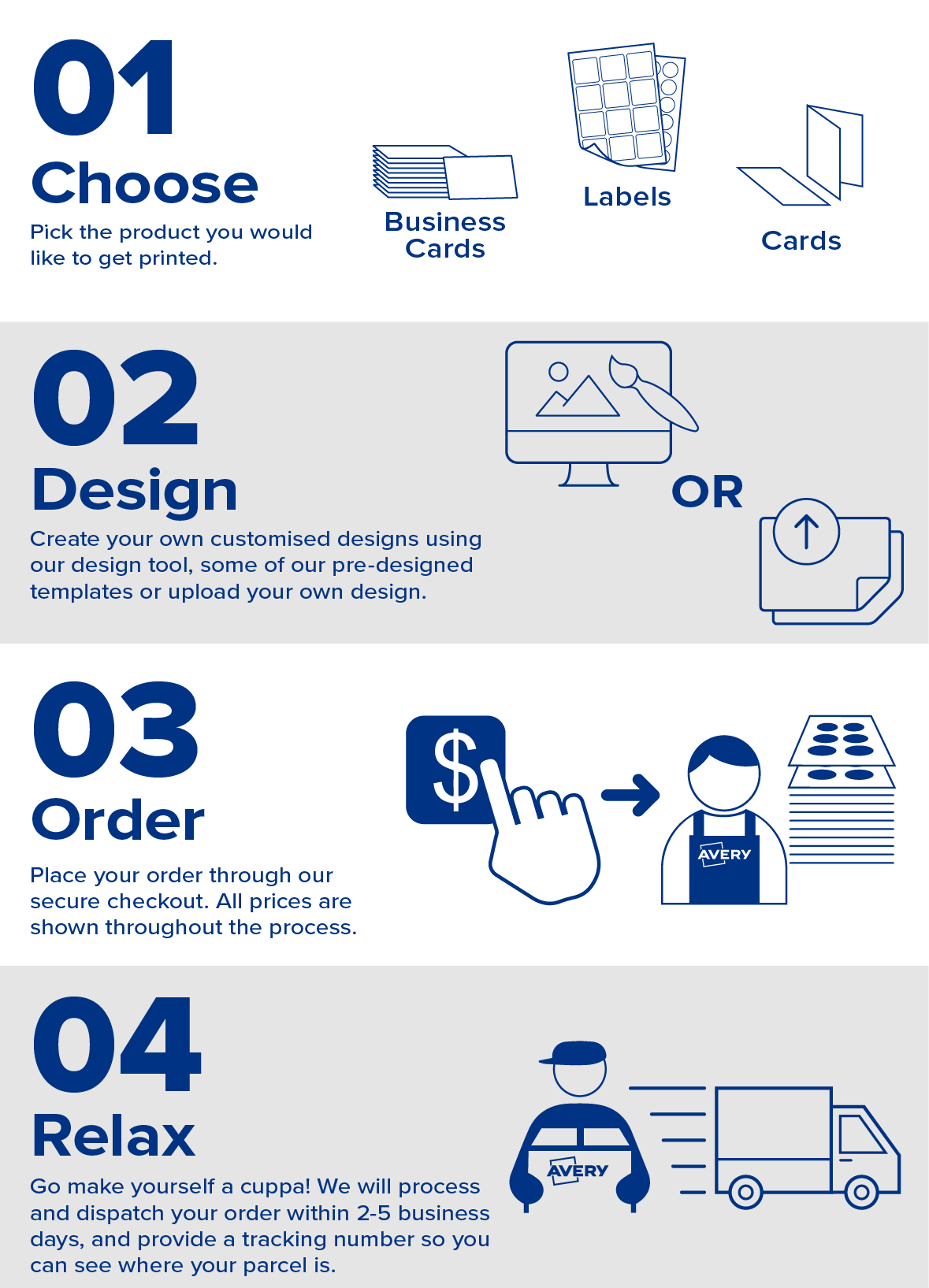 Oval stickers - make your product stand out
You create, we print & deliver!
We help thousands of businesses and individuals around Australia and New Zealand by printing beautiful custom labels and stickers. We offer a wide (and growing) variety of shapes, sizes, and materials to choose from, and we have 80+ years of experience in the label business – so you can be sure we know a thing or two about labels and stickers.
Our FAQs section contains answers to all your Avery WePrint questions including selecting the right material, using our online design tool, artwork specifications, and the ordering / shipping process. You can also contact our friendly customer service team who will be happy to help.
Here's what our customers think of us!
You may also be interested in...

Share an Instagram photo showcasing your Avery WePrint labels, and you could win a $100 voucher for your next WePrint purchase! Use the hashtags #AveryWePrintAU and #Creations (you're welcome to add other hashtags too). Each month we select one lucky winner! For complete T&C's click here.
Shop All Oval Labels and Stickers
Stand out in a crowded market with Avery custom oval labels and stickers designed to make your products and promotions pop. With our easy-to-use templates, you can create professional-looking labels and stickers in minutes that will give your brand a polished and unique look.
It's not just about sticking- it's about making a statement. Avery's custom oval labels and stickers perfectly showcase your brand with eye-catching designs and vibrant colours. Our high-quality materials and durable adhesive ensure that your labels and stickers stay put no matter where you stick them
Want To Know About Our Oval Labels and Stickers?
Fancy giving your branding a little zing? Our oval labels and stickers are just the ticket for showcasing your logos, products, or any branding essentials. They're available in various finishes, including matte, gloss, clear, and a down-to-earth kraft brown.
Getting your dream labels is a cinch. Whether you upload your design, choose from our ready-to-go templates, or craft something new with our straightforward online designer, you're in the driver's seat.
We're all about top-drawer print quality. We use the latest digital printing techniques on trusty Avery materials to make your labels look like the bee's knees. And they're acid-free, so they won't harm your products. With Avery WePrint, it's not just about labels; it's about making your brand sing. Your step towards fuss-free, eye-grabbing branding is right here
Oval Labels and Stickers FAQs
What Do You Need To Make Custom Oval-Shaped Stickers?
To make custom oval stickers, you'll need a few things: a computer with design software, oval-shaped sticker paper compatible with your printer, and a printer- either inkjet or laser will do. 
Kick-off by designing your sticker using Avery's Design & Print Software. Once you're happy with the design, load your printer with the sticker paper and hit 'print.'
How Do I Make a Print Template for Oval Stickers?
Creating a template for oval stickers is a breeze with design software. Most software will let you choose an oval shape to start. If you're using Word, you can go to 'Insert' and then 'Shapes' to pick an oval. Position it on your page and use it as a guide to place your text and graphics. Once you're happy, save the template for future use.
What Is the Standard Oval Decal Size?
Standard oval decal sizes can range from about 62x41 mm to 84.7x50.8 mm. Measuring the surface where the sticker will go is always good to ensure you pick the right size. And remember, 'standard' doesn't mean you can't go custom. If you've got specific dimensions in mind, most print shops can accommodate that.
What Is the Aspect Ratio for Oval Stickers?
The aspect ratio for oval stickers is the width-to-height ratio.Typical oval stickers might have an aspect ratio of about 2:1 or 3:2. However, you're not strictly limited to these. Just keep in mind that changing the aspect ratio will affect how elongated or rounded the oval shape appears.
What format is best for custom oval sticker printing?
For the best print quality, use high-resolution files. Vector formats like AI or EPS are the best choices as they maintain the quality when resized. PNG or high-quality JPEG files can do the trick if you're working with raster images. Always consult your print shop or check your printer specs for recommended file formats.
Got More Questions? We've Got Answers
If a sturdy label that sticks around and speaks volumes is what you're after, Avery's oval labels and stickers hit the mark. With a near-endless variety of sizes, materials, and colours at your disposal, landing the perfect label for your project is a breeze.
Do you have more questions?
Visit our FAQ page here. Alternatively, you can contact our Australian line on 1800 644 353 or 0800 228 379 if you live in New Zealand.
We look forward to helping you find oval labels and stickers that stand out from the crowd