Industrial & Safety Label Solution
Strength and versatility – print on demand!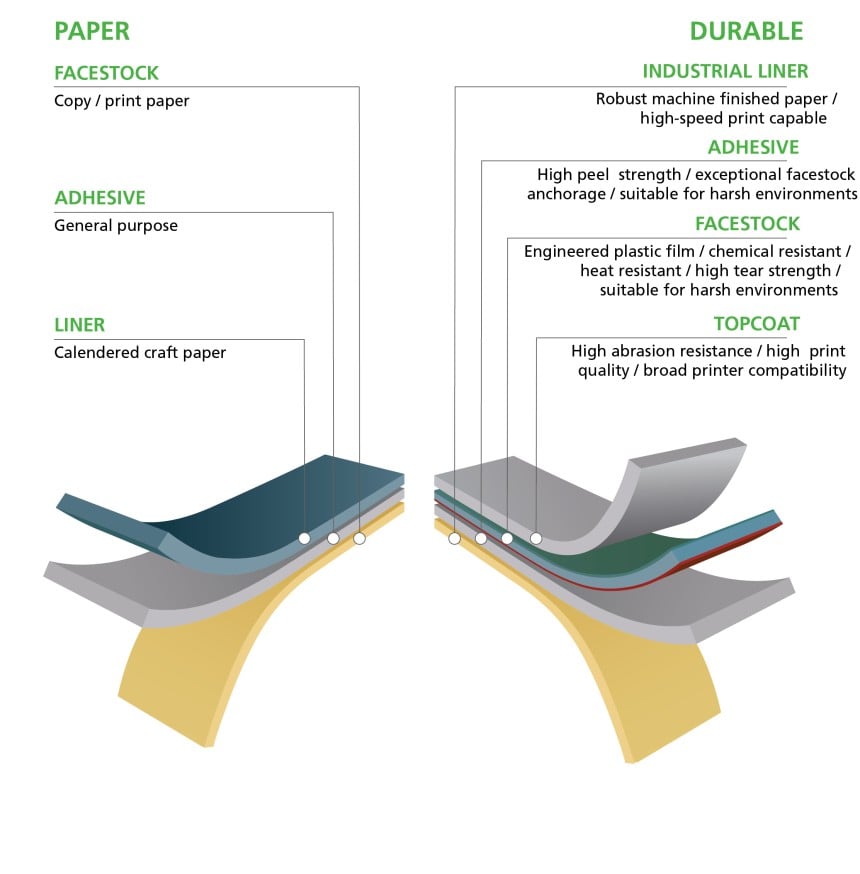 Standard Paper vs Durable Industrial Labels
Avery understands there is a significant difference in adhesion strength and material requirements when labelling in industrial environments.
The construction of an Avery Industrial grade label ensures the labels adhere to a variety of substrates such as metal, wood (pallets), glass and plastic. They have an extra layer of plastic film for increased strength and durability.
These labels are engineered to withstand the range of conditions and hazards found in harsh industrial environments such as warehousing and logistics, manufacturing, laboratories and construction sites.  
Test them out for yourself, tear them or scuff them up so you can see the difference.
Create and print your own labels and signs in minutes, saving time and money.
Avery Industrial Range of labels are reliable, durable and fit for purpose. There is an extensive range of label substrates, properties, sizes and shapes for a wide variety of Industrial applications.
These labels satisfy a multitude of needs in harsh work environments, from chemical labelling and asset management, to safety and warning signs.
With our free and easy-to-use template software — Avery Design and Print — you can create and print your own labels and signs in minutes, saving you time and money.
Worksite Dangers to be Addressed
In 2018 157 workers were killed on Australian worksites. In response, hazardous workplaces are the target of a program by Safework Australia to reduce injuries and deaths in Australian workplaces.