Lip Balm Labels and Stickers
Custom Printed For You
Make you lip balms rock
Perfect for adding a professional touch
Professional premium printing
Fast delivery on all WePrint orders
Custom printed in Australia
Lip Balm Labels and Stickers
Custom Printed For You
Make you lip balms rock
Perfect for adding a professional touch
Professional premium printing
Fast delivery on all WePrint orders
Custom printed in Australia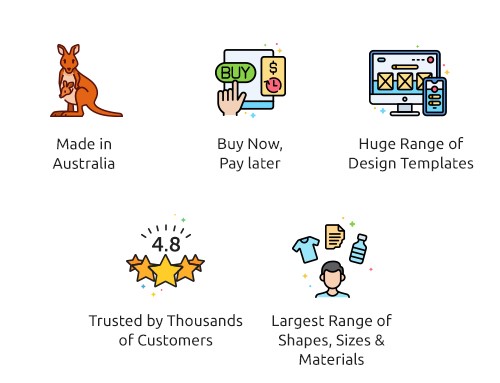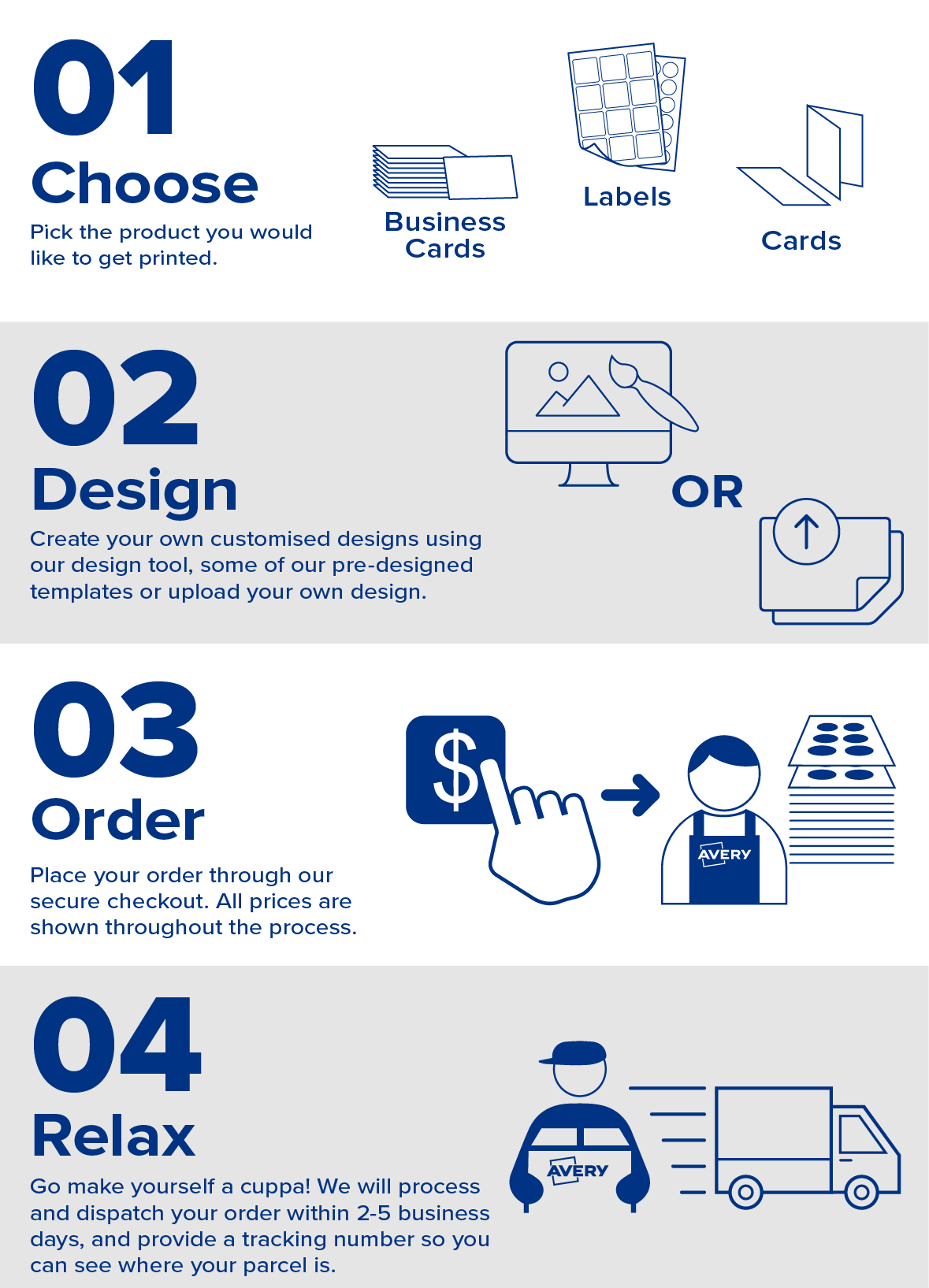 You create, we print & deliver!
You've created an amazing lip balm line, and it's time to get your product out into the world. What better way to showcase your one-of-a-kind creation than with Avery's selection of lip balm labels and stickers?
From boutique startups to well-established brands, our premium quality materials and customisable designs are perfect for any business wanting their lip balm labels and stickers to stand out. 
It's not just any label; it's your label- the hallmark of your brand. Explore our range now to find the ideal look for your unique style. So, elevate your products with our lip balm labels and stickers and make them irresistible!
Our FAQs section contains answers to all your Avery WePrint questions including selecting the right material, using our online design tool, artwork specifications, and the ordering / shipping process. You can also contact our friendly customer service team who will be happy to help.
Here's what our customers think of us!
You may also be interested in...

A winner every month!
Share an Instagram photo showcasing your Avery WePrint labels, and you could win a $100 voucher for your next WePrint purchase! Use the hashtags #AveryWePrintAU and #Creations (you're welcome to add other hashtags too). For complete T&C's click here.
What Are Lip Balm Stickers?
Lip balm stickers are the visual appeal that wraps around your product. Think of them as the fashionable outfit your lip balm wears to catch the customer's eye.  Avery's lip balm labels and stickers are made from the best materials and offer durability while making your brand memorable. 
But they're not just about looks; they also provide essential information like ingredients, usage directions, and your brand story.
Get creative with their use! Imagine a bridal shower where the lip balm favours match the wedding's colour scheme or a seasonal holiday edition that pops with festive graphics. 
With Avery's custom options, you can create limited edition labels for a special promotion or event. Your lip balm isn't just a tube; it's an experience made better by the perfect sticker.
Custom Lip Balm Label FAQs
What Is Required on a Lip Balm Label?
Are you creating labels for lip balm? You've got a few essentials to cover. You'll need the product name, business name, and business contact info, like an address or phone number. Australian regulations also require you to list all the ingredients in descending order by weight. 
If you're making specific claims like "moisturising" or "SPF 15," make sure you can back it up. The last thing you want is a fine or unhappy customer. So, keep it transparent and clear.
How Do You Label Ingredients on Lip Gloss?
When it comes to lip gloss, you must let folks know what's inside. Australian guidelines say you should list ingredients in order of quantity. 
Start with the ingredient with the highest proportion and go down. This info usually goes on the back or side of the product in a font that's easy to read. Remember to include any potential allergens.
What Size Should ChapStick Labels Be?
Size matters when you're making custom lip balm labels. Too big and it'll overlap or peel off; too small and no one can read it. 
A typical size might be around 50mm x 45mm, but you should measure the tube just to be sure. Then, do a test print and wrap it around to see how it fits. Make adjustments as needed before you print a whole batch.
What Paper Size Do I Use for Custom Lip Balm Labels?
The paper size depends on how many labels you want to print at once and the size of each label. Many people use A4 sheets of sticker paper and lay out multiple labels on a single sheet. Just make sure your printer can handle the paper type and size. Test one sheet first to avoid wastage.
Got More Questions? We've Got Answers
If you need any assistance or have questions about lip balm labels and stickers, feel free to reach out to our dedicated customer service team.
 If you're in Australia, call 1800 644 353 or contact us at 0800 228 379 if you live in New Zealand. Alternatively, please check out our FAQ page. Shop Avery's lip balm labels and stickers online today