Blank Labels
Pick & Mix Your Own Pack
You can now buy the same high quality Avery blank labels you love in any quantity. Mix and match different shapes, sizes, and quantities to create your own custom blank label pack.
Shop Blank Labels by Shape
Shop Blank Labels by Material
Shop Blank Labels by Application
Shop Industrial Strength Labels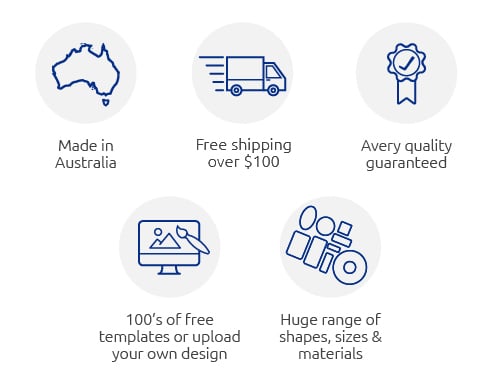 Avery labels are used for everything from simple DIY home projects to professional product labels, and commercial mailing & shipping solutions. Mix and match different combinations of label materials, sizes and shapes to create your own custom label order. What ever your project - we've got you (and your products) covered.
High quality printable blank labels that get the job done
80+ years experience in the label and sticker business
Over 1800 blank label combinations to choose from
Ships within 2 business days
Blank label options available for both inkjet and laser printers
Our online Design & Print tool which makes creating and printing labels easy
Here's what our customers think of us!
Our FAQs section contains answers to all your Avery Pick & Mix questions. You can also contact our friendly customer service team who will be happy to help.