Rectangle Labels
If you're on the hunt for rectangle labels, you've come to the right place!
Our selection of blank rectangle labels is made from high-quality Avery materials in various sizes, so you'll find the perfect label for any project. Then, customise your labels using our free Avery Design and Print templates.
Customise your rectangle labels using our FREE Avery Design & Print templates.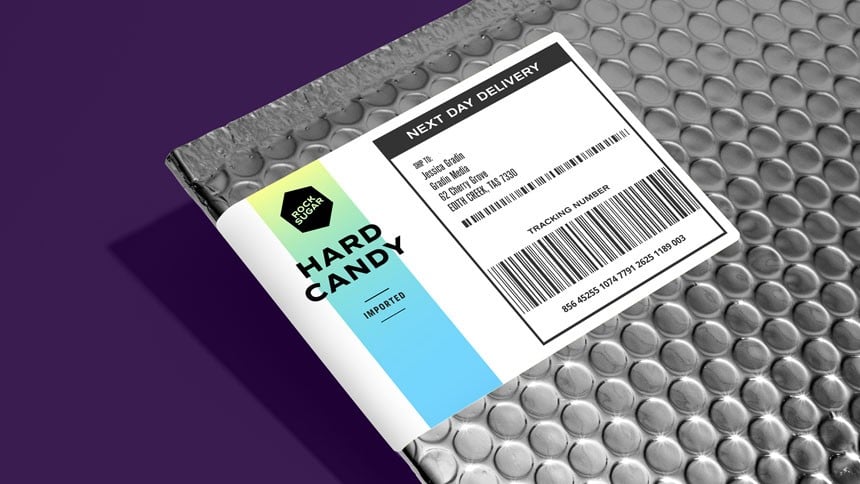 What Rectangle Labels Does Avery Offer?
Have you considered how a simple shape can elevate your everyday items, business branding, or product packaging? 
Rectangle labels- straightforward yet versatile, bring a neat, organised, and professional look to any item. 
Picture this- you're sorting through your personal belongings, and with the help of rectangular labels, everything has a place, and everything is in order! Or perhaps you're a business owner seeking to enhance your product packaging. With plenty of space for text, images, or your logo, rectangle labels will effortlessly and professionally showcase your brand's personality while conveying important information to your customers. 
The small yet impactful change of using rectangle labels will make a world of difference in how your products, business, or home feel and are perceived. So, why not explore the possibilities that rectangle labels can offer you?
Our rectangle label collection is one of our largest and includes 
Small rectangle labels 
Clear rectangle labels 
Glossy rectangular labels
Rectangle sheet labels 
And many more!
All are designed to cater to your unique needs.
Consider our small rectangle labels. They're perfect for labelling items like homemade jams or spices in your kitchen.
If you're into scrapbooking or journaling, our small blank rectangular labels offer a beautiful way to help you record significant events and dates.
Hosting a party? Print small rectangle labels for gift bags with your guests' names, a "thank you" message or commemorative details of the event. Your guests will really appreciate this extra effort. Our rectangle sheet labels are ideal- with up to 84 labels on one sheet, you'll have plenty for all your guests' gift bags!
Our rectangle sticker labels of any size bring an element of creativity to all kinds of items.
Think about your everyday items like notebooks, laptops, or phone cases. A well-placed rectangle sticker label can instantly personalise these to reflect your interests, favourite quotes, or even your own artistic designs.
In business settings, rectangle sticker labels will help make your brand memorable. Customise them with your logo, tagline, or a catchy graphic for your products, or even use them as giveaway items. This is a clever way to engage with your customers and make your brand stick in their minds.
For a classy, professional finish on your product packaging, you need our clear rectangle labels. These frosted or clear polyester labels provide a sleek, barely-there look on product packaging.
For example, a clear label on bottled beverages like boutique kombucha and craft beer can give these beverages an upscale appeal.
Or, if you're selling candles, especially those in glass jars, a clear label allows the colour and texture of the wax to be part of the product's appeal.
What materials, colours, and finishes are available for Avery's rectangle labels?
Matte White
White Gloss
Kraft Brown
Heavy Duty White Polyester
Crystal Clear Polyester 
Frosted Clear Polyester 
Linen Textured 
Eco-Friendly Paper
Heavy Duty Silver Polyester
Fluoro Green/Orange/Pink/Yellow
Pink/Sky Blue/Coral/Aqua/Purple
Metallic Gold
Metallic Silver 
If you prefer to stay eco-friendly, our rectangle sheet labels on FSC® certified environmentally-friendly paper are the way to go. Made from environmentally friendly recycled material, these labels utilise water-soluble, eco-friendly adhesive. 
For ultimate convenience, we've created rectangle label Avery Packs made for laser printers. For example, our weatherproof 199.6 x 143.5 mm shipping label pack (20 Labels/10 Sheets) allows businesses to ship packages in all weather conditions with peace of mind that their label information will remain legible.
For a super versatile option, our glossy 62 x 42 mm rectangle labels (180 Labels/10 Sheets) are suitable for both laser and inkjet printers. 
Are you selling high-end cosmetics or beauty products? Our glossy rectangular labels signal luxurious, superior products that stand out.
Glossy labels can also add elegance and sophistication to invitations for a wedding, corporate gala, or milestone birthday party. Use glossy labels displaying the event's date or theme to seal the envelope, creating excitement for your event.
What sizes are available for Avery's rectangle labels?
Our blank rectangle labels come in A4, A5, A6, letter and roll formats in over 55 sizes. We've got you covered, no matter the project or the size.
Questions About Ordering Rectangle Labels?
Our range of rectangle labels caters to a wide variety of needs, whether for home or business use, organisation, product packaging, or special occasions. 
With extensive choices of materials, sizes, and finishes, you're sure to find the perfect solution for your labelling needs. 
Once you've chosen your label, either upload your own design to our blank rectangle labels or choose from our many Free Avery Design and Print Templates.
If you have any questions about our rectangle labels, please don't hesitate to email us at [email protected]. One of our friendly team members will be in touch shortly! 
Alternatively, check out our FAQ page for more information. You'll find answers to some of the most commonly asked label and printing questions there. 
Trust in the quality of Avery to deliver labels that meet your requirements and elevate your projects and products. 
Don't wait- explore our collection of premium rectangle labels today