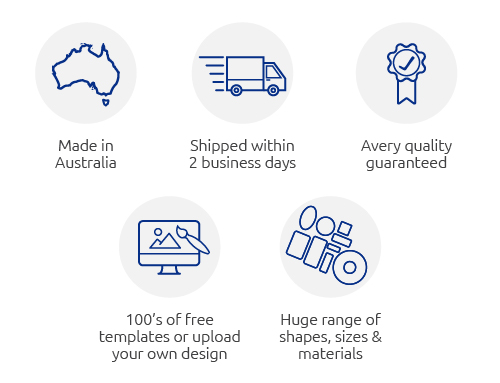 Create your own custom labels & stickers
We help thousands of businesses and individuals around Australia and New Zealand by printing beautiful custom labels and stickers. We offer a wide (and growing) variety of shapes, sizes, and materials to choose from, and we have 80+ years of experience in the label business – so you can be sure we know a thing or two about labels and stickers.
Choose from our range of shapes
What our sheet labels are used for
Choose from a wide range of materials
How about card and business card printing?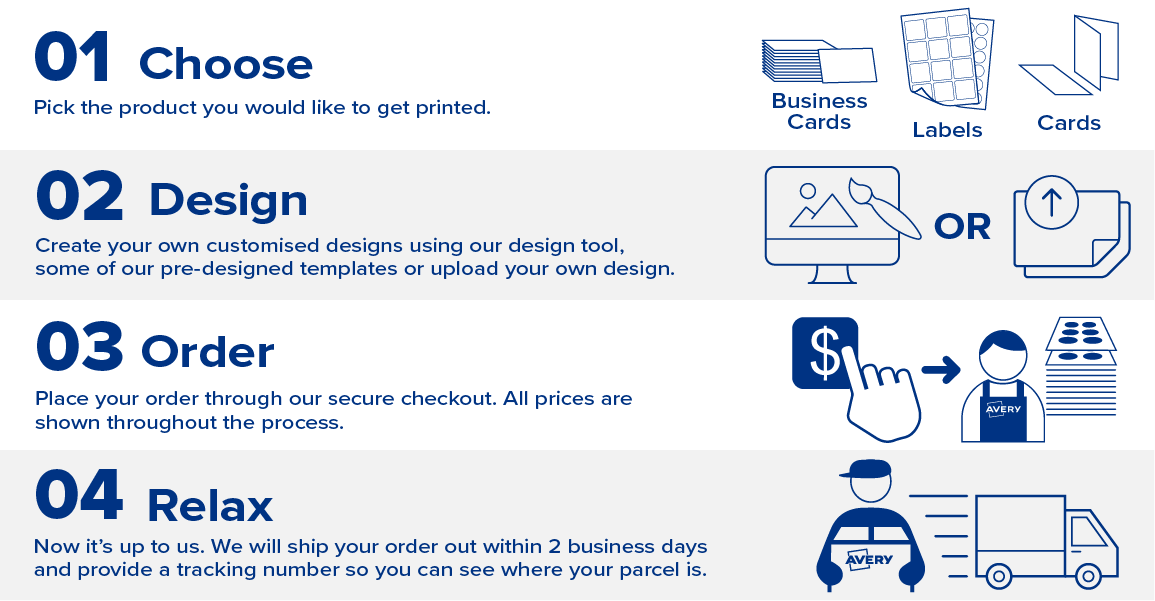 Our FAQs section contains answers to all your Avery WePrint questions including selecting the right material, using our online design tool, artwork specifications, and the ordering / shipping process.