Avery WePrint - Custom Label & Sticker Printing
Prices start from $14. Fast Shipping. Made in Australia.
Our Most Popular Products
Here's what our customers think of us!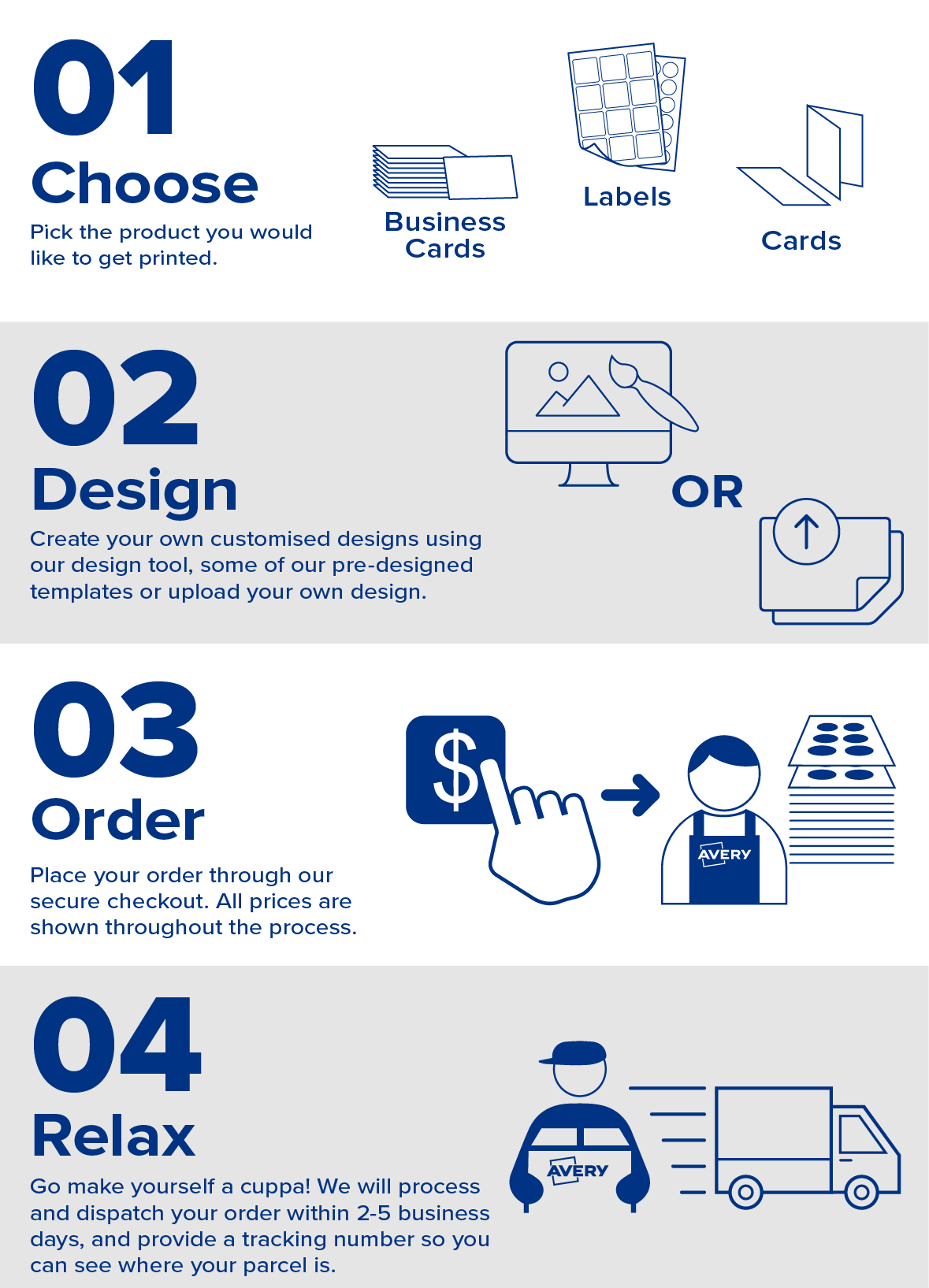 Choose from our range of shapes
Choose from a wide range of materials
How about card and business card printing?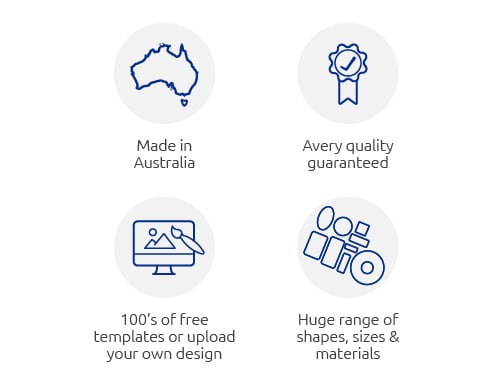 Create your own custom labels & stickers
We help thousands of businesses and individuals around Australia and New Zealand by printing beautiful custom labels and stickers. We offer a wide (and growing) variety of shapes, sizes, and materials to choose from, and we have 80+ years of experience in the label business – so you can be sure we know a thing or two about labels and stickers.
Our FAQs section contains answers to all your Avery WePrint questions including selecting the right material, using our online design tool, artwork specifications, and the ordering / shipping process. You can also contact our friendly customer service team who will be happy to help.
Calculate your price using our instant online calculator (there are no hidden costs) and then jump right into our design tool to start creating - it's really that simple.