CD and DVD Labels
Jazz up your digital photo albums, add a personal touch to your DVDs and CDs, and let your work presentations stand out with our unique DVD and CD-shaped labels. With our free Avery Design and Print Templates, creating the perfect labels from durable materials has never been easier. 
Elevate your media collection with our one-of-a-kind DVD and CD labels- where creativity meets convenience!
Available in a variety of materials plus you can customise your CD & DVD labels using our FREE Avery Design & Print templates.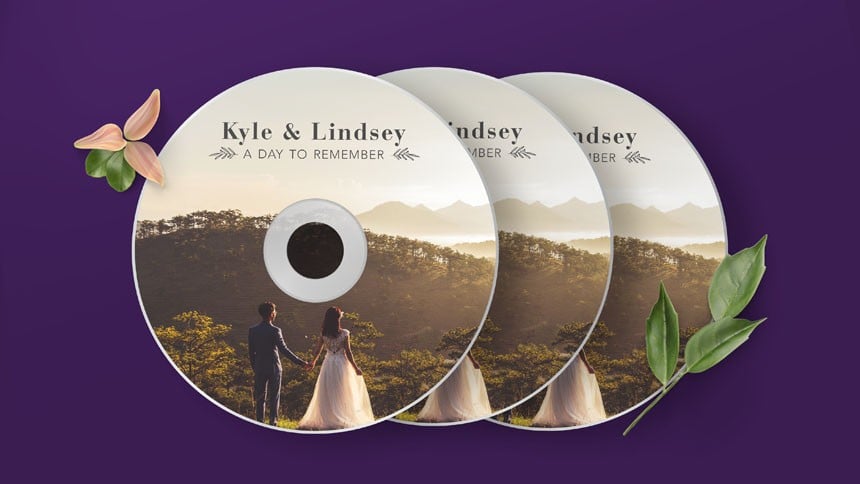 How Do You Label a CD or DVD?
To label a CD or DVD, apply Avery's custom-designed labels directly onto the disc's surface. It's that simple!
Are CD and DVD labels the same? Yes, they are the same in terms of their function and usage.
If you want to create your own DVD or CD labels that stand out, you're in the right place! Our labels are more than just identification stickers; they're a creative outlet for your DVD or music collection, family videos, or professional presentations.
Whether you're an aspiring or professional musician, CD labels will provide a visually appealing and personalised touch to your physical albums. They enhance brand recognition while ensuring important information about the tracks, and you, as the artist, are communicated.
If you're a budding filmmaker, you can use DVD labels to create a professional appearance for your films, incorporating artwork and essential information. This will increase your work's visibility and appeal when presented to audiences or distributors.
Or, perhaps you own an impressive DVD or CD collection? Rather than storing them in their bulky original cases, utilise DVD and CD labels to organise and streamline your collection in storage sleeves while maintaining easy identification and adding a personalised look.
At work, DVD or CD labels will elevate the professionalism of your presentations by providing a polished, organised appearance.
One question we're often asked is, "How do you label DVDs and CDs at home?"
The good news is that it's easy with our free Avery Design and Print Templates! 
This free and user-friendly tool helps you design your own DVD or CD-shaped labels in no time, transforming your media into something special and allowing you to print them from the comfort of your home.
What material are Avery's DVD and CD-shaped labels made from?
Label material makes all the difference. That's why we offer sturdy heavy-duty white polyester labels compatible with both laser and inkjet printers, so your labels look crisp and professional while resilient to wear and tear.
Read our printing tips here for the answers to more commonly asked printing questions.
What about size and format? 
We've designed our labels to be perfectly sized for standard CDs and DVDs.
Questions About Ordering CD-Shaped Labels?
Forget about using boring permanent markers or pens to label your discs! With our DVD and CD-shaped labels, you can create unique, eye-catching labels for easy identification, artwork, and branding.
If you have any questions about customising your DVD or CD-shaped labels using our free Avery Design and Print Templates, please don't hesitate to contact us. Call 1800 644 353 in Australia and 0800 228 379 in New Zealand.
Our friendly customer service team is always ready to help