All Labels
Shop our entire blank label range.
Need labels for home organisation, work projects or product packaging? Avery has it all! 
We're well known for our mailing labels, but we've worked hard over the years to extend our label range to include new shapes, sizes, materials, and writable and printable options. 
Now with our free Avery Design and Print software, you're empowered to design and print custom or pre-existing templates for professional-looking labels from the comfort of your own home!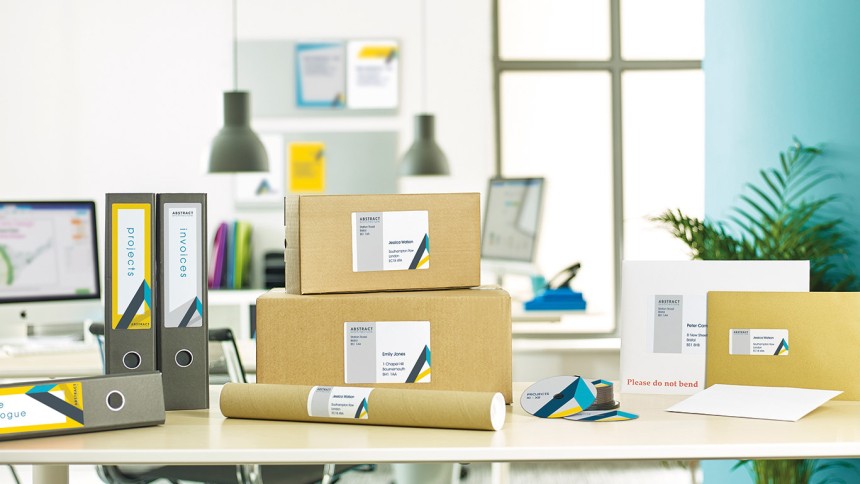 What Are Our Labels For? Everything!
Labels are the champions of organisation and branding. They serve many purposes, whether in the business world or at home.
In business, labels provide a seamless way to manage inventory, enhance brand visibility, and streamline office administration. Labels can be used for shipping, mailing, asset tagging, file identification and organisation, and more. 
For labelling products, labels not only provide important product information but also project a company's branding message. From handmade, artisanal products to large-scale manufactured goods, labels are vital for enhancing consumer awareness.
Use our custom-made printable labels for invitations and gift bags for events like weddings, birthday parties, and community or work functions. Such labels add a touch of personalisation and sophistication to any occasion.
Personal use of labels is equally diverse.  Avery's labels provide an easy and effective method of identifying and categorising anything around your home.
You can use all labels for 
Food items in pantries or freezers

Arts and crafts

Children's school supplies

Organising your home office
Our labels are available in an extensive range of materials, shapes, sizes, and formats- making us your one-stop shop for all labels
What Is the Difference Between Label Sheets and Rolls?
Label sheets and label rolls are two popular formats of labels, each suited for different needs.
Label sheets are typically formatted for standard printers and come in various sizes, shapes, and materials. 
These are excellent for home and small business uses where you may need to print various labels in lower quantities. They fit into standard laser and inkjet desktop printers, allowing you to print labels conveniently from home or the office.
Label rolls are continuous rolls of labels used with specialised label printers. 
These are ideal for businesses requiring many uniform labels, such as retail stores or shipping companies. The advantage of label rolls is the ease of continuous printing, making them a time-effective solution for high-volume label printing.
Whether you opt for label sheets or rolls depends on your specific requirements, the volume of labels you need, and the type of printer you have. Both offer the flexibility and convenience to meet any labelling needs.
What Kind of Labels Stand Up to Outdoor Conditions?
When labelling items exposed to outdoor conditions, choosing labels designed to withstand the elements is crucial. 
Avery's heavy-duty labels for outdoor use are up to the task. These labels are typically made from polyester. 
They resist fading, peeling, or smudging when exposed to 
Harsh weather

Extreme temperatures

Sunlight

Moisture
We offer a range of durable outdoor labels that are UV, oil, and dirt-resistant. They're suitable for everything from gardening and sports equipment labels to outdoor signage.
If you're labelling something for outdoor use, our labels will remain legible and firmly in place, regardless of what Mother Nature throws at them!
Questions About All Labels We Offer?
If you've got questions, we've got answers! 
Contact us today at [email protected], where our friendly team is always ready to help answer questions about all labels we offer. 
Or explore our FAQ page for quick answers to common label questions. Your perfect labelling experience is just one click away.
At Avery, we aim to provide you with the best products and services. We proudly manufacture all labels locally from our Castle Hill, Sydney factory.
Manufacturing locally supports local jobs and the Australian economy. And for you as a consumer, you can rest assured knowing you're getting the best quality products. 
So don't wait! With free Avery Design and Print Templates, dive into creating your labels today!