Round Labels
Step into the world of our round labels, where quality meets customisation! 
Our range of round labels spans from 25mm to 70mm in size, so there's a perfect fit for every occasion. From our top-selling Gloss White to a myriad of other material options, our labels are crafted with precision to enhance your products with an eye-catching finish.
Customise your round labels using our FREE Avery Design & Print templates.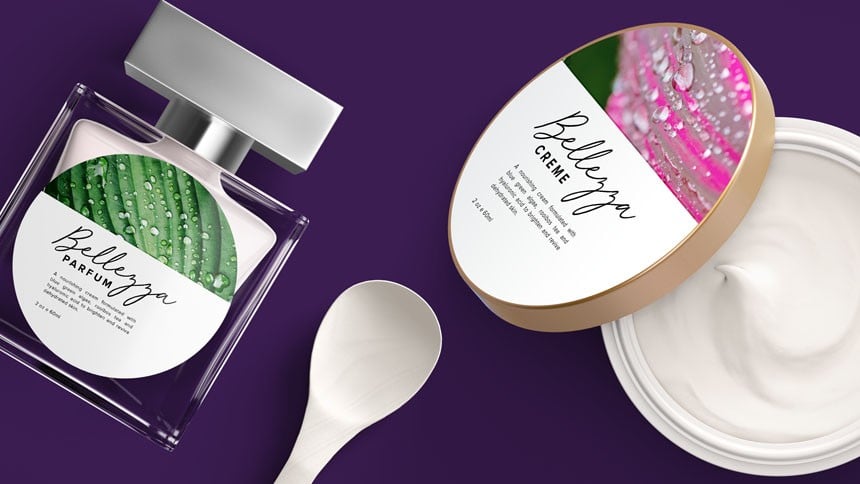 What Round Labels Does Avery Offer?
Whether you want to elevate your product packaging or add a touch of professionalism to your letters, our round labels are the answer! With various formats, sizes, and materials available, you can uniquely design your labels to meet any needs. 
For instance, our round spice jar labels are a hit with culinary enthusiasts and professional chefs to easily identify spices at a glance. 
Choose a gloss or matte finish for a sleek look or go for the rustic charm of kraft brown. 
Are you sending wedding invitations, business correspondences, or holiday greeting cards? Our round mailing labels are very classy! Choose clear round labels for a modern, minimalist look or white circle stickers for a classic look.
Our round-coloured stickers serve as a dynamic solution for file organisation, injecting a splash of colour into your folders and making document identification quick and easy. 
For craft enthusiasts, these vibrant stickers add a creative finish to artistic projects, from scrapbooking to homemade greeting cards.
In educational settings, use round-coloured stickers to celebrate achievements or milestones and motivate and reward students.
On your products, customise our round personalised labels to reflect your brand identity.
For example, adorn your homemade soap packaging with small, medium, or large round stickers to show your dedication to quality and originality. 
Round personalised labels are equally suited for businesses operating at a larger scale, such as tech accessories like laptop sleeves or phone cases. These labels enhance the product appeal while subtly reinforcing your corporate identity.
If you need durability, our heavy-duty round printable labels are tough enough to withstand harsh conditions while maintaining their legibility and visual appeal. 
These are ideal for outdoor use, industrial settings, or high-traffic areas. For example, food stalls or pop-up shops, factory equipment or inventory, and retail stores or busy offices.
What materials, colours, and finishes are available for Avery's round labels?
Matte White

White Gloss

Kraft Brown

Heavy Duty White Polyester

Crystal Clear Polyester 

Frosted Clear Polyester 

Linen Textured 

Eco-Friendly Paper

Heavy Duty Silver Polyester

Fluoro Green/Orange/Pink/Yellow

Pink/Sky Blue/Coral/Aqua/Purple

Metallic Gold

Metallic Silver 
What sizes are available?
Avery's round labels are available in sizes from 25mm to 70mm in diameter. With choices of 6 to 48 labels on one sheet, we've got you covered, no matter the project size.
Once you've chosen your size, easily print your designs on our round labels for printing (either laser or inkjet) in convenient A4 and A6 formats
Questions About Ordering Round-Shaped Labels?
No matter your labelling needs, our round-shaped labels are designed to offer versatility, quality, and style. With a variety of sizes, materials, and format options, you're sure to find the best label solution!
With our Free Avery Design and Print Templates to guide you, you can add your personal touch to transform our custom round stickers and labels into a unique representation of your brand. 
So why wait? Dive in, explore, and let our round labels take your branding or projects to the next level!
And remember, when you spend over $150 on Avery labels, you get free shipping!
Do you have more questions? 
Contact our Australian line on 1800 644 353 or 0800 228 379 if you live in New Zealand, and one of our friendly staff will be happy to answer your questions. 
Or, visit our FAQ page to find answers to some of the most commonly asked label and printing questions we get asked.  
We look forward to helping you find the perfect round labels at Avery