Industrial & Safety Labels
If your workplace has the potential to create risks for your workers it's vitally important that you provide safety warnings to minimise danger. The simplest and best way to ensure a safe worksite is to position signs so that hazards are clearly visible and dangerous materials are labelled.
Avery Industrial Grade Labels have been engineered to handle specific applications where environmental or operational hazards are present. They are designed to withstand tough environments, dangerous weather, rough handling and corrosive chemicals so your workplace is safe at all times.
With our free and easy-to-use template software — Avery Design and Print — you can create and print your own labels and signs in minutes, saving you time and money.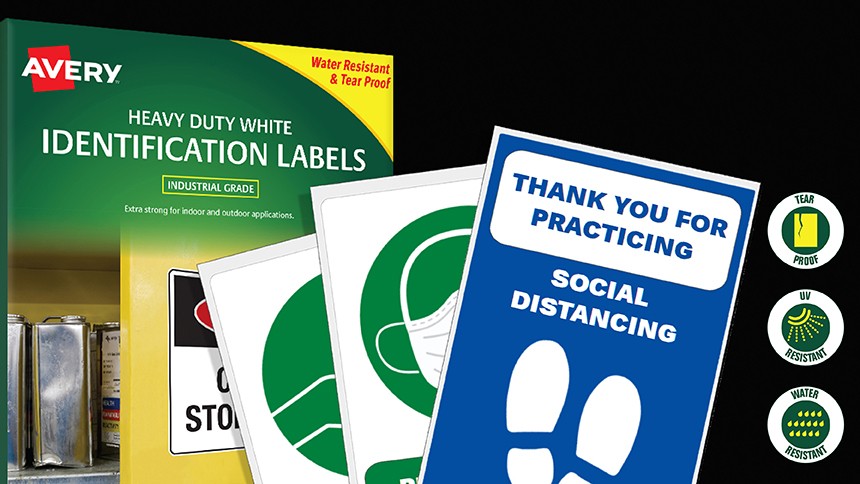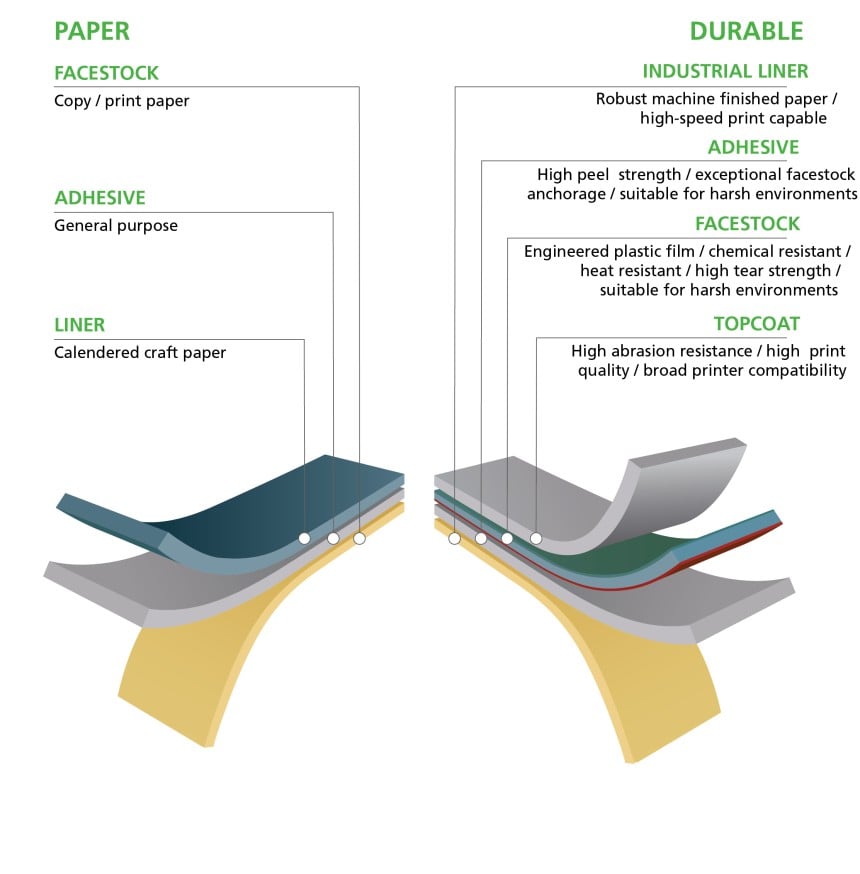 Standard Paper vs Durable Industrial Labels
Avery understands there is a significant difference in adhesion strength and material requirements when labelling in industrial environments.
The construction of an Avery Industrial grade label ensures the labels adhere to a variety of substrates such as metal, wood (pallets), glass and plastic. They have an extra layer of plastic film for increased strength and durability.
These labels are engineered to withstand the range of conditions and hazards found in harsh industrial environments such as warehousing and logistics, manufacturing, laboratories and construction sites.  
Test them out for yourself, tear them or scuff them up so you can see the difference.