Arched Labels
Add some flair to your projects or products with our range of arch labels. Choose from a variety of high-quality materials and sizes and then customise your labels using our free Avery Design and Print Templates. 
Discover the perfect blend of style and function today with Avery's custom arched labels.
Customise your arch labels using our FREE Avery Design & Print templates.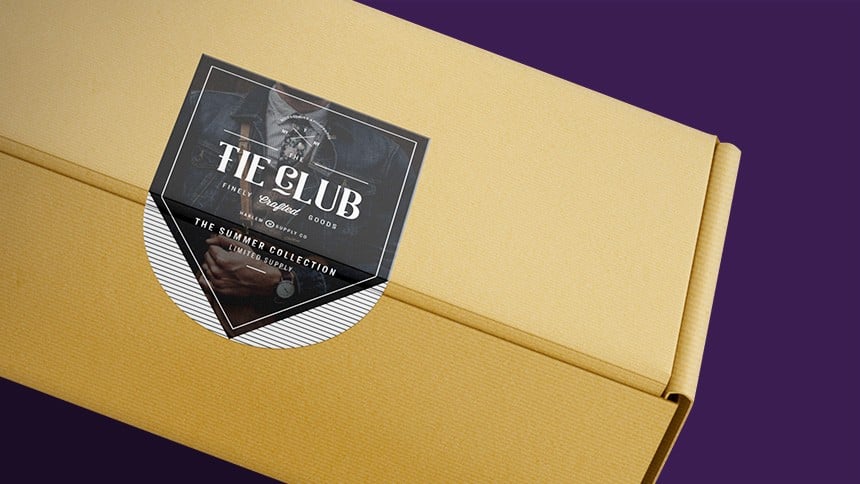 Questions About Ordering Arched Labels?
Among the variety of labels we offer, our textured arched labels, blank arched labels, and custom arched labels are unique. 
For instance, our linen-textured arched labels provide an attractive contrast to modern packaging by bringing a vintage vibe to your products. They're perfect for helping artisanal products, wine bottles, and gift boxes stand out.
Then we have our blank arched labels, a canvas for your creativity. Available in 26 different materials, these labels allow you to personalise gifts and homemade items like sauces and bath salts. 
You can handwrite a message for a more intimate touch, print your own designs for a more professional look, or let your children decorate them for fun.
For product labelling, our custom arched labels provide the ultimate in customisation and professionalism. These are ideal for businesses looking to match their product packaging with their brand's aesthetic. 
Our arched label stickers are a handy tool for home organisation. Use them as pantry labels for mason jars containing food items or to easily identify your kids' school supplies.
What sizes, materials, colours, and finishes are available for Avery's arched labels?
Choose arched labels in 57.2mm x 77mm or 89mm x 120.7mm sizes made from
Matte or white gloss

Frosted or clear polyester 

Various colours, including fluoro and metallic 
Whether you're running a small business, planning a craft project, or organising your home, our arched labels offer a stylish and practical solution for your labelling needs.
And with our free Avery Design & Print Templates, the only limit is your imagination!  
If you need any assistance or have questions about arched labels, feel free to
reach out to our dedicated customer service team. If you're in Australia, call 1800 644 353 or contact us at 0800 228 379 if you live in New Zealand.
Alternatively, please check out our FAQ page.
Shop Avery's arched labels online today!