Kraft Brown Paper
For Laser & Inkjet Printers
Our Kraft brown paper labels are made from 100% recycled paper for a more environmentally friendly label choice. 
These labels give a homemade rustic feel to your product packaging and branding and blend seamlessly with brown Kraft paper packaging. 
Why else should you use Kraft brown labels? 
They're suitable for both laser and inkjet printers.
Their permanent adhesive ensures your labels always stay stuck.
They work on a variety of surfaces, such as paper, glass, and plastic.
Made with paper from well-managed forests, Kraft brown labels are FSC® Certified.
You can customise your labels for free using Avery Design & Print Templates.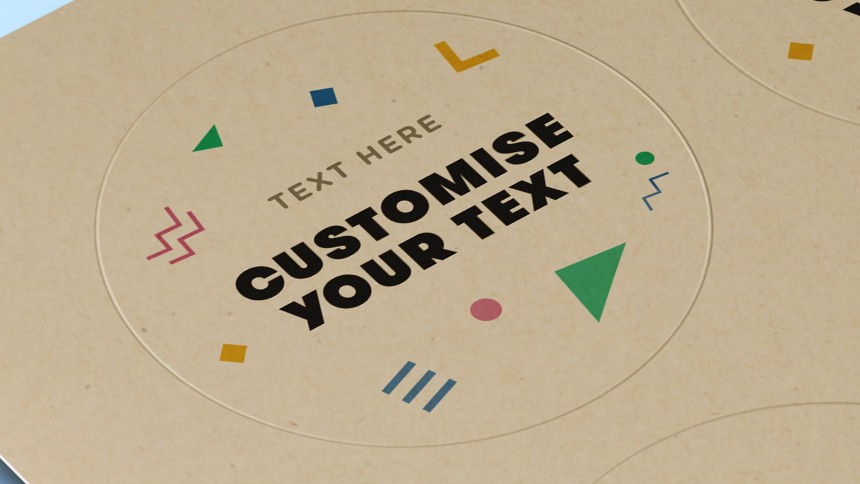 What Is Kraft Brown Paper?
Kraft paper is a specific brown paper made using the Kraft process. Wood is converted into wood pulp, then processed to produce durable Kraft paper, known for its distinct brown colour. 
Kraft brown paper labels are a testament to sustainability and versatility, providing a simple yet effective solution for your labelling needs. 
These labels come in over 75 sizes and are available in various shapes, including 
Square

Rectangle

Oval

Circle 
This means you can find just the right label for your needs, regardless of the shape or size of your product.
Kraft brown labels are the perfect finishing touch on homemade jams or handcrafted soap packaging for a touch of vintage charm. 
They can be utilised as address labels on your small business's shipping parcels, giving your packages a warm, personalised touch that distinguishes your brand. 
Need to organise your coffee blends or homemade spices? Kraft brown labels not only help in identification but also harmonise beautifully with natural products. Use them to organise your kitchen shelves or on products you sell at marketplaces.
Available for both inkjet and laser printers, these labels are easily customisable using Avery Design & Print Templates. This means you can personalise them to reflect your branding, provide important product information, or organise your home items.
Is Brown Paper the Same As Kraft Paper?
Brown paper is a broad term that includes any paper product with a brown colour. While all Kraft paper is brown paper, not all brown paper is Kraft paper! 
Kraft paper is a specific brown paper made using the Kraft process. This process, named after the German word for 'strength,' results in a high-strength, durable paper known for its distinct brown colour. 
Wood is converted into wood pulp, which contains strong and long fibres. The pulp is then processed to produce resilient brown Kraft paper
What Is the Difference Between White and Brown Kraft Paper?
The primary difference between the two is their treatment during manufacturing, resulting in their distinct colour and texture characteristics.
Brown Kraft paper is the most common Kraft paper. The wood pulp used to make this paper does not undergo any bleaching process, so it retains its brown colour.
On the other hand, white Kraft paper does undergo bleaching after the wood pulp is processed. Bleaching removes the natural brown colour from the paper, giving it a clean, white finish.
Questions About Kraft Brown Paper Labels?
If you have any questions about our Kraft brown paper labels, please don't hesitate to email us at [email protected]. One of our friendly team members will be in touch shortly. 
Alternatively, check out our FAQ page for more information. You'll find answers to some of the most commonly asked label and printing questions there. 
With over 80 years in the business, you can trust Avery to deliver high-quality, user-friendly labels to meet your requirements and elevate your projects and products. 
Explore our collection today, and bring your projects to life with our Kraft brown paper labels.