Arched Labels and Stickers
Custom Printed For You
High quality arched stickers
Perfect for products that require an elegant finish
Suitable for use on paper, plastic, glass, metal, & more
Professional premium printing
Fast delivery on all WePrint orders
Custom printed in Australia
Arched Labels and Stickers
Custom Printed For You
High quality arched stickers
Perfect for products that require an elegant finish
Suitable for use on paper, plastic, glass, metal, & more
Professional premium printing
Fast delivery on all WePrint orders
Custom printed in Australia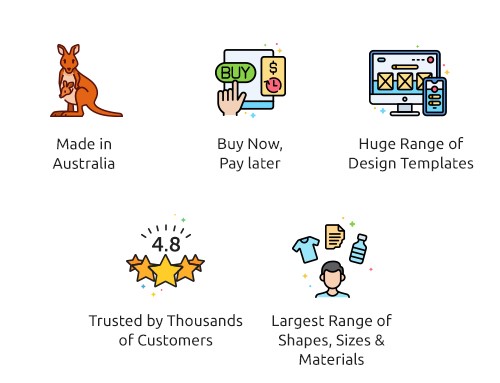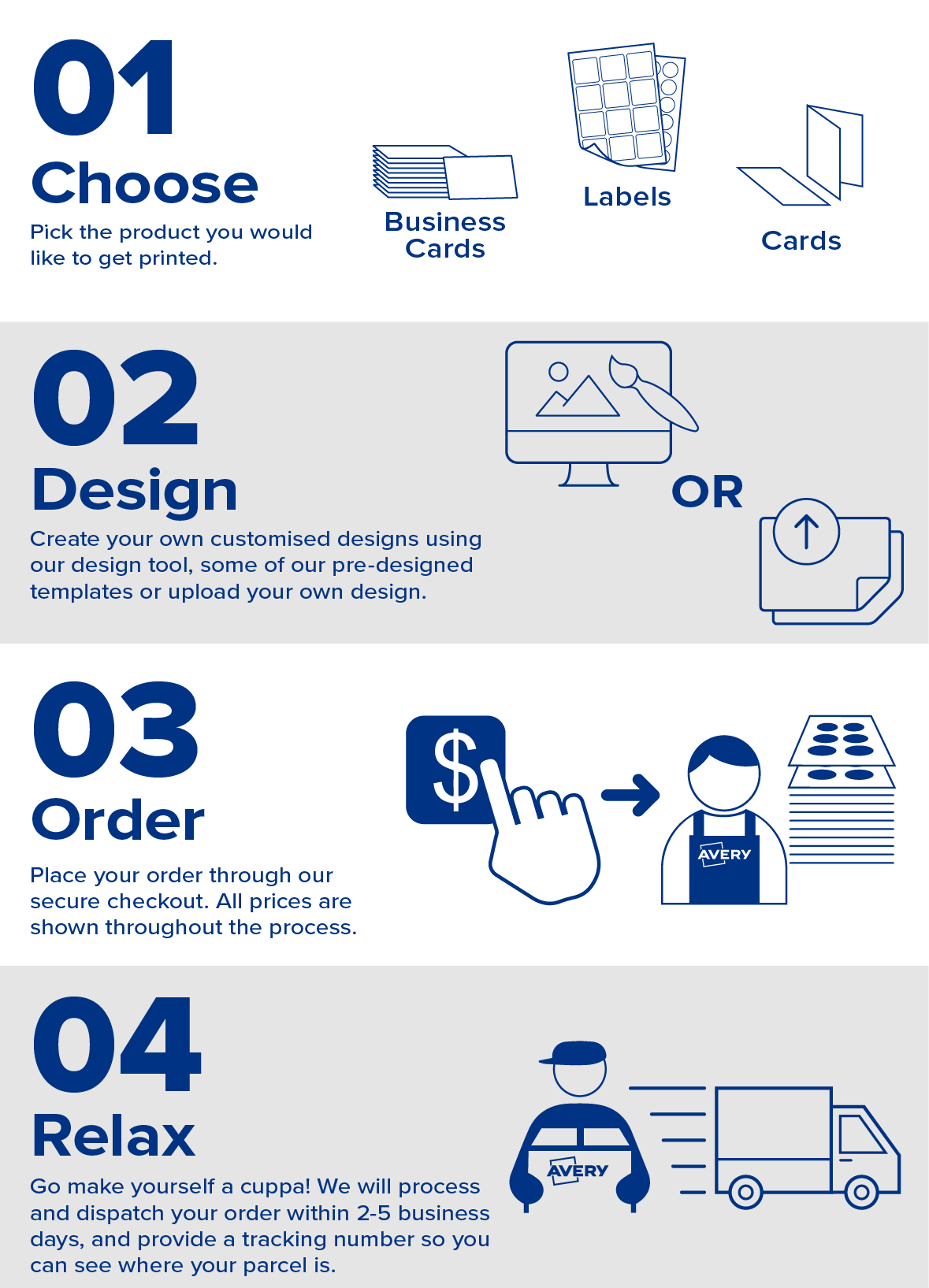 Arched labels and stickers - ahead of the curve
You create, we print & deliver!
Why settle for the ordinary when you can stand out? Avery's premium arched labels and stickers add that eye-catching curve your projects deserve. 
Whether dressing up your homemade goods, adding pizzazz to your packaging, or giving your crafts that final flourish, our arched labels and stickers range has you covered. 
With customisable options and durable materials, we make it simple for you to leave a lasting impression. Dive into our selection and find the perfect arched label or sticker. Get started now!
Our FAQs section contains answers to all your Avery WePrint questions including selecting the right material, using our online design tool, artwork specifications, and the ordering / shipping process. You can also contact our friendly customer service team who will be happy to help.
Here's what our customers think of us!
You may also be interested in...

Share an Instagram photo showcasing your Avery WePrint labels, and you could win a $100 voucher for your next WePrint purchase! Use the hashtags #AveryWePrintAU and #Creations (you're welcome to add other hashtags too). Each month we select one lucky winner! For complete T&C's click here.
Arched Labels and Stickers FAQs
What Is a Good Arched Label Design?
A solid arched label design strikes a balance between form and function. Incorporate your brand's specific colours, fonts, and logos for consistency. Place vital information like product name, ingredients, or instructions in an easily readable font and size. 
Don't be afraid to use white space; it can make the design look cleaner and more polished. You can also add some flair with graphics or icons, but don't overdo it; you want the focus on the product and essential info.
How Do I Make My Own Customised Arch-Shaped Label Stickers
To create customised arch-shaped labels, you'll need design software like our free online tool Avery's Design & Print Software
Open your software and create an arch-shaped layout. Fill it in with your desired text, graphics, and logos. After that, you're ready!
How Do You Make Labels for Bottles?
First, measure the dimensions of your bottle to determine what size the label should be. Open our design software and input these dimensions, then let your creativity take over. Add text, images, and any other elements you want. 
But before you print a whole batch, always print a single test label. Stick it on your bottle to make sure it looks as good in real life as it does on your screen.
What Is the Best Paper for Printing Bottle Labels?
When it comes to custom bottle labels, the type of paper you choose can make a world of difference. Water-resistant label paper is generally the way to go, especially if your bottles will be refrigerated or could get wet. 
Got More Questions? We've Got Answers
Finding the perfect arched labels and stickers doesn't need to be a hassle- check out our range today to find the right fit. 
Explore our range, then customise your choice using our user-friendly Avery Design & Print templates. 
We offer free shipping for orders over $150, so don't wait- get designing today!
Do you have more questions?
Visit our FAQ page here. Alternatively, you can contact our Australian line on 1800 644 353 or 0800 228 379 if you live in New Zealand.
We look forward to helping you find the perfect arched labels and stickers