Heart Labels and Stickers
Custom Printed For You
Show a little love
Perfect for product labels, packaging, branding, gifts and more
Available in 9 materials
Professional premium printing
Fast delivery on all WePrint orders
Custom printed in Australia
Heart Labels and Stickers
Custom Printed For You
Show a little love
Perfect for product labels, packaging, branding, gifts and more
Available in 9 materials
Professional premium printing
Fast delivery on all WePrint orders
Custom printed in Australia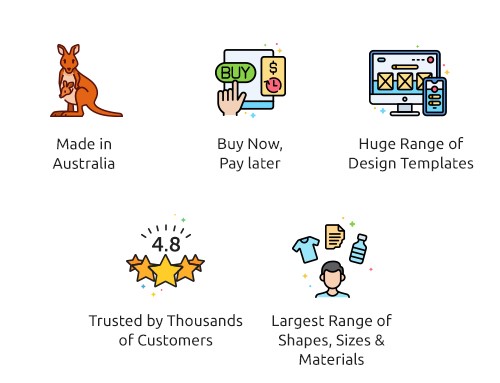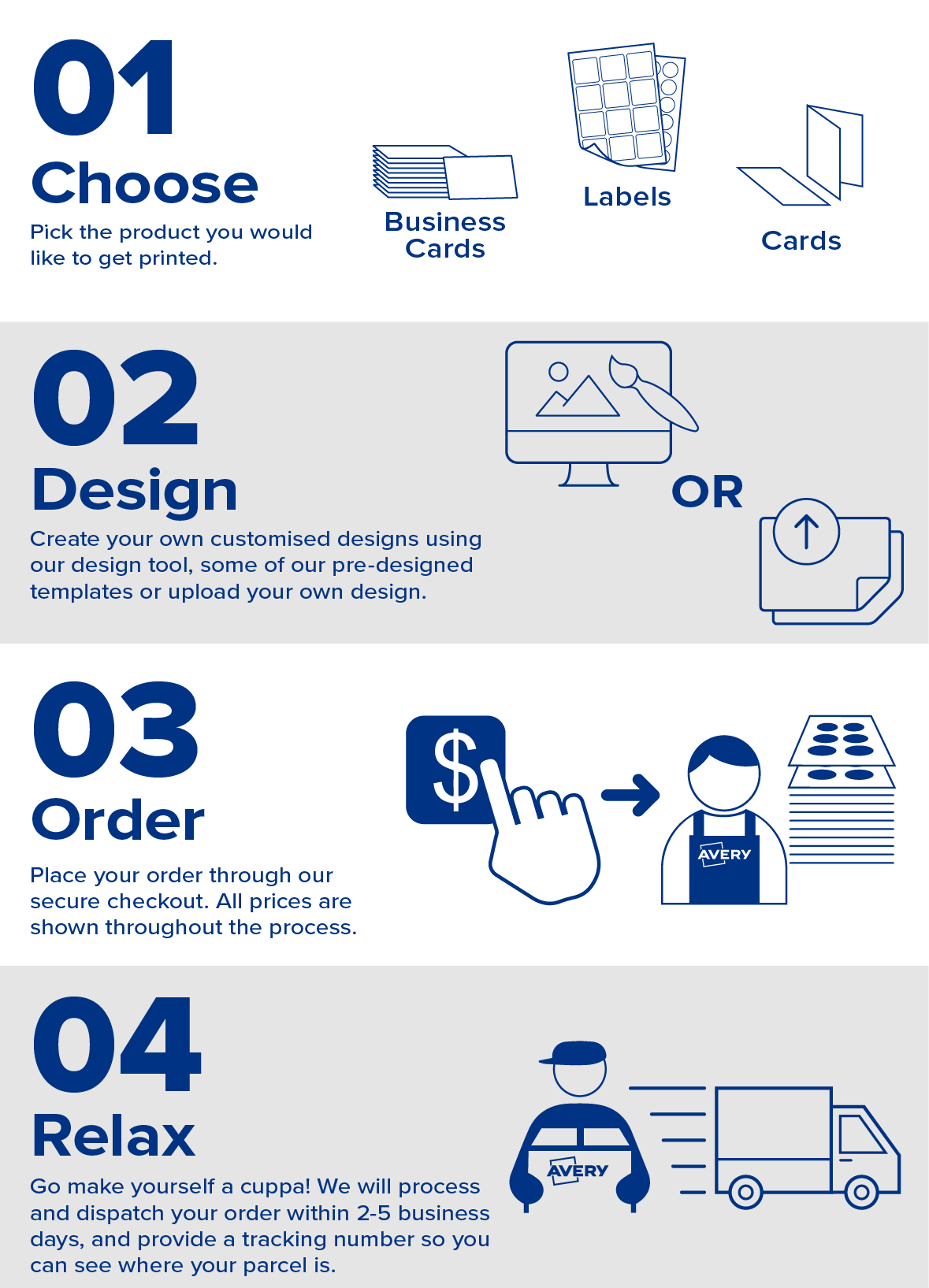 Heart shaped labels - the perfect way to show you care
You create, we print & deliver!
Show your love in style with Avery's wide selection of heart labels and stickers. Perfect for Valentine's Day gifts, scrapbooking, crafting, and any occasion you want to add a little extra heartfelt flair. 
Our high-quality heart-shaped labels and stickers come in different materials, sizes, and designs to match your unique style. 
Browse our collection to find the perfect heart labels and stickers to decorate cards, packages and more with sweet sentiments. Creatively spread the love with Avery's heart-shaped labels and stickers!
Our FAQs section contains answers to all your Avery WePrint questions including selecting the right material, using our online design tool, artwork specifications, and the ordering / shipping process. You can also contact our friendly customer service team who will be happy to help.
Here's what our customers think of us!
You may also be interested in...

A winner every month!
Share an Instagram photo showcasing your Avery WePrint labels, and you could win a $100 voucher for your next WePrint purchase! Use the hashtags #AveryWePrintAU and #Creations (you're welcome to add other hashtags too). For complete T&C's click here.
Heart-Shaped Labels- The Perfect Way To Show You Care
Get the best customisation and quality with Avery's heart labels and stickers. Whether using our meticulously crafted templates or bringing your unique design to life, our easy-to-use online design tool has got you covered. 
And when it comes to durability, you're in safe hands. Avery has been at the forefront of adhesive technology for over 80 years, offering tough and reliable labels.
 But it's not just about function; it's about form, too. Our heart-shaped labels and stickers offer that genuine warmth and special touch, elevating your gifts, crafts, or business packages to the next level. Find your perfect label solution with Avery
Have Any Questions? See Our Heart-Shaped Label FAQs
What Are Custom Heart Stickers Used For?
Custom heart-shaped stickers aren't just for school kids; they've got plenty of uses. They can serve as quirky branding tools for businesses or be a part of your wedding decorations. Stick them on thank-you cards, gift bags, or use them to seal envelopes. 
They're also popular during holidays like Valentine's Day or special events like anniversaries. If you want to add a bit of love or playfulness to something, slap a heart-shaped label sticker on it.
Got More Questions? We've Got Answers
If you still have questions about our heart-shaped labels and stickers, don't hesitate to contact us at [email protected]; our helpful team will help. Or, if you're in a hurry, check out our FAQ page for quick, straightforward answers to common questions.
We're all about giving you quality products. That's why we make all our labels at our Castle Hill, Sydney factory. Buying from us keeps jobs local and supports the local economy.
So, what are you waiting for? Dive into our free Avery Design and Print Templates and find the perfect heart-shaped labels and stickers today!