Square Labels
Who says you need to think outside the square? 
Our square labels range from 35mm to 70mm in size, so there's a perfect fit for every occasion. Choose from an extensive collection of high-quality Avery materials.
Discover our square labels today, and let your imagination run wild!
Customise your square labels using our FREE Avery Design & Print templates.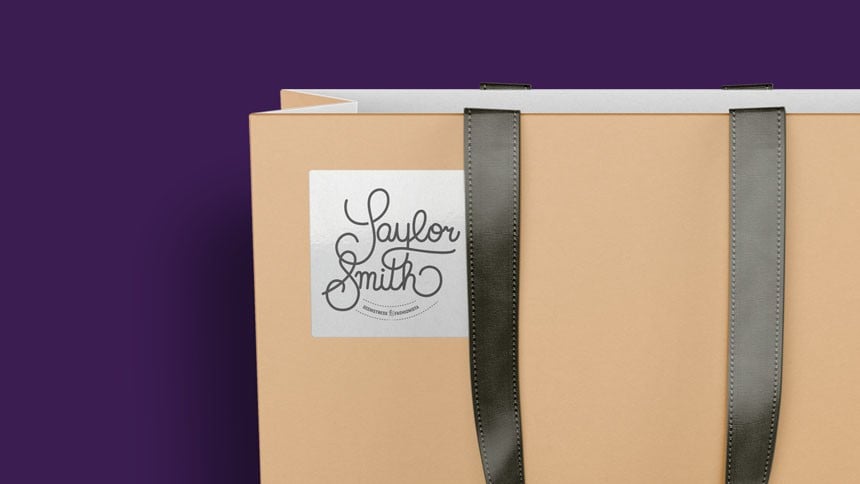 What Is the Benefit of Using Labels?
Labels enhance organisation, provide essential information on projects and products, and promote brand recognition. 
Avery offers many different label shapes, including squares.
Our versatile collection includes square pantry labels, square sheet labels, square shipping labels and more. 
Use freezer-safe Avery Pack square pantry labels that you can handwrite on to easily organise your food items and containers. 
For special occasions, premium matte white square labels can be personalised for event decor to label seating arrangements or party favours. 
If you need product labels, square sticker labels are the way to go. For example, use square candle labels to showcase your brand, list ingredients or safety instructions, and enhance the look of your candles.
What materials, colours, and finishes are available for Avery's square labels?
Choose from matte or white gloss, frosted or clear polyester, and various colours, including fluoro and metallic. 
Our square roll labels, made from heavy-duty white polyester, are ideal for industrial environments and shipping packages. These durable labels will maintain their legibility and visual appeal under tough conditions. 
Square frosted or clear polyester labels are ideal for creating a sleek, modern look on product packaging, such as cosmetics, high-end beverages, or electronics.
Or, choose our square shipping labels on frosted or clear polyester to blend seamlessly onto your package. This provides a professional look while making sure your packages reach their destination.
For the environmentally conscious, we have square labels made from eco-friendly paper. These labels express your personal or corporate commitment to the environment while meeting your labelling needs.
What sizes of square labels are available?
We offer these labels in sizes from 35mm to 70mm.
And with square sheet labels available in choices of 6 to 35 labels per sheet, we've got you covered, no matter the project size.
Once you've chosen your size, easily print your designs (either laser or inkjet) on our square labels in A4 and A6 formats.
Questions About Ordering Square Labels?
Our square labels come in virtually limitless options of materials, sizes, and formats.
From tidying up your kitchen with our square pantry labels to shipping parcels using our square shipping labels, Avery has a label for every occasion.
To make your life easier, you can customise your square sticker labels using our free Avery Design and Print templates.
If you have any more questions, please check out our FAQ page.  
Alternatively, contact our Australian line on 1800 644 353 or 0800 228 379 if you live in New Zealand, and one of our friendly customer service team will be happy to help you. 
Explore the labelling possibilities today, and let Avery bring your vision to life!