Invite Avery along to your next event
Have you been given the task of running your company's next event and wondering where to begin? And where to find the extra time? Let Avery help organise you and your event, saving you valuable time, money and stress.
From organisational folders, files and tabs, to name badges, labels and stickers, and with Avery's easy to use Design and Print online tool, Avery will become an integral part of your event team. You'll never run another event without Avery.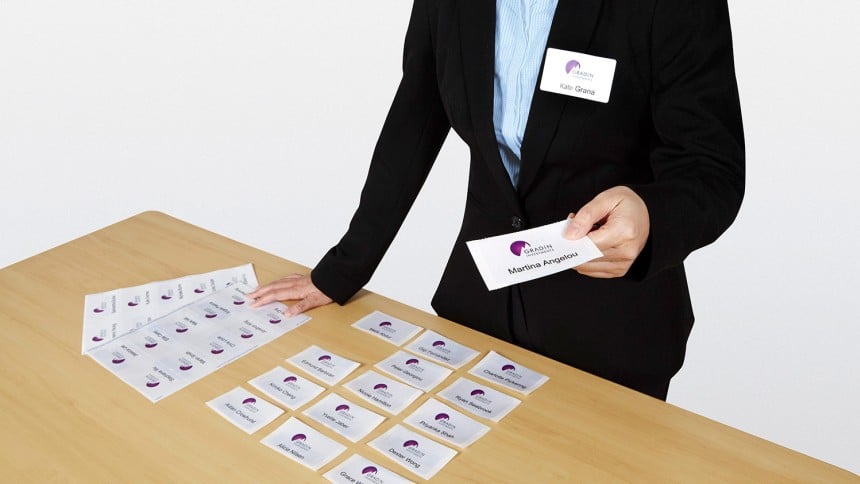 Avery Design & Print Online Software
It takes just 5 simple steps to print your Avery products
We understand that learning how to use a new piece of software can seem daunting, but we hope this video demonstrates how easy our online label creator is. It really does only take 5 steps to select, design and print perfectly on your Avery products.
See How to Import Data or Mail Merge Using Avery Design & Print Online
Watch how easy it is to merge data from an Excel spreadsheet or CSP file to Avery Design & Print. Great for mailings, name tags, inventory labels and more.