Small Business Spotlight - Nina's Bee's
This Small Business Month we'll be shining a spotlight on some Aussie businesses making their mark on the world and using Avery products to do it. First up is Nina from Nina's Bees, you might remember her as one of our Designer of the Month winners. We chatted all things business, family, labels and beeswax...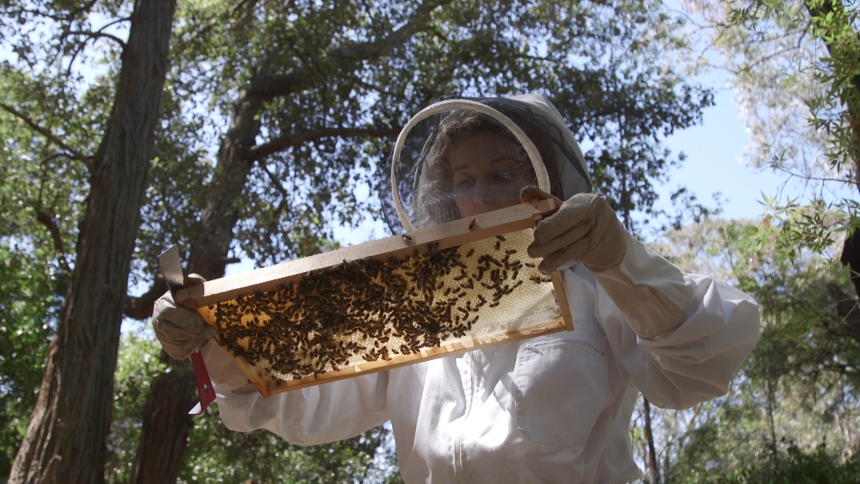 Busy Bee
Nina is a mum on a mission and she's shaking up the skincare game with her small business Nina's Bees. She creates natural bath and body products using beeswax from her own apiary. Oh yeah, did we mention she's also a beekeeper? Based in the Blue Mountains, Nina's Bees encourages everyday Australians to appreciate and celebrate nature and, like all good Superheros, she has help - us. From the beginning of her business journey Nina has been choosing Avery labels for her range of product packaging.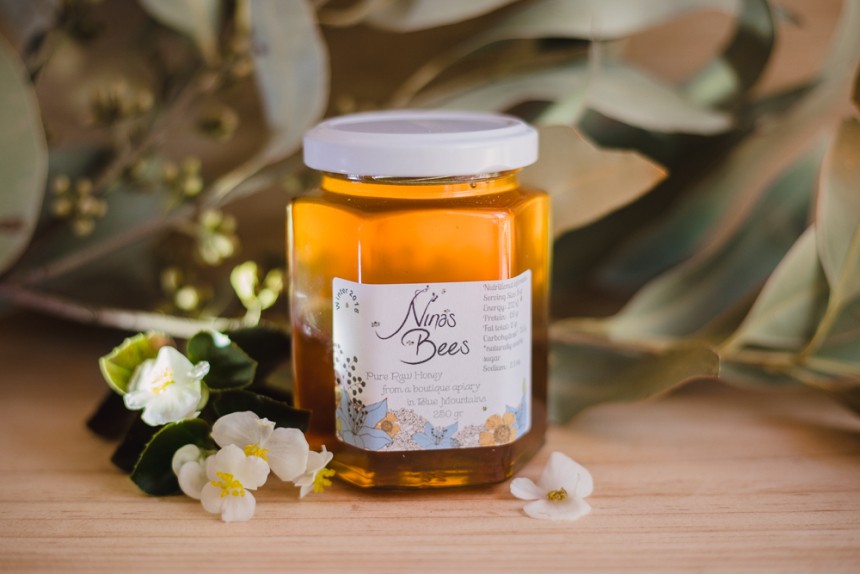 Time is Honey
Balancing a small business and life with a young family means you become an expert in time management. For Nina, the ability to create labels online using Avery Design & Print from the comfort of her home means she doesn't have to spend time organising shipping or dealing with suppliers - she has the flexibility and freedom the business needs. She told us that designing labels is not only free and easy - it's also fun. Having the ability to edit them whenever she needs to is another big tick for Nina "If I'm ordering labels in bulk elsewhere I don't have the advantage to tweak my designs and change the batch number or best before date."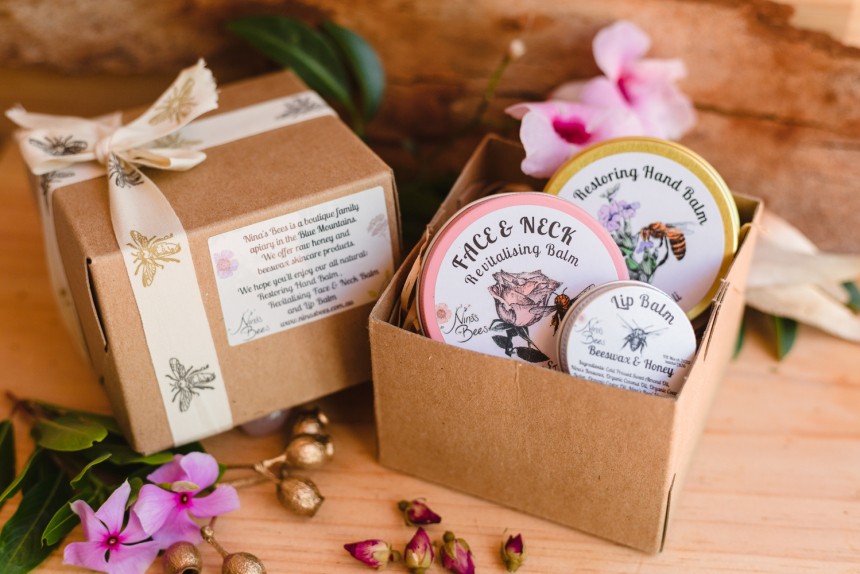 Put a Label on it
For Nina, the ingredients are the heart of her products and she creates labels and packaging that help them shine. Quality, style and fit are all factors in Nina's decision to choose Avery. The go-to favourite product for Nina is our 980001 White Glossy Round Labels, the 60mm diameter is the perfect fit for the front and back of Nina's Bees tins of skin goodness. Her other secret weapon? The 980013 White Glossy Rectangle Labels, 62 x 42 mm - a multi-use hero that can be seen on Nina's Bees gift packs, honey jars and paper gift bags, just to name a few.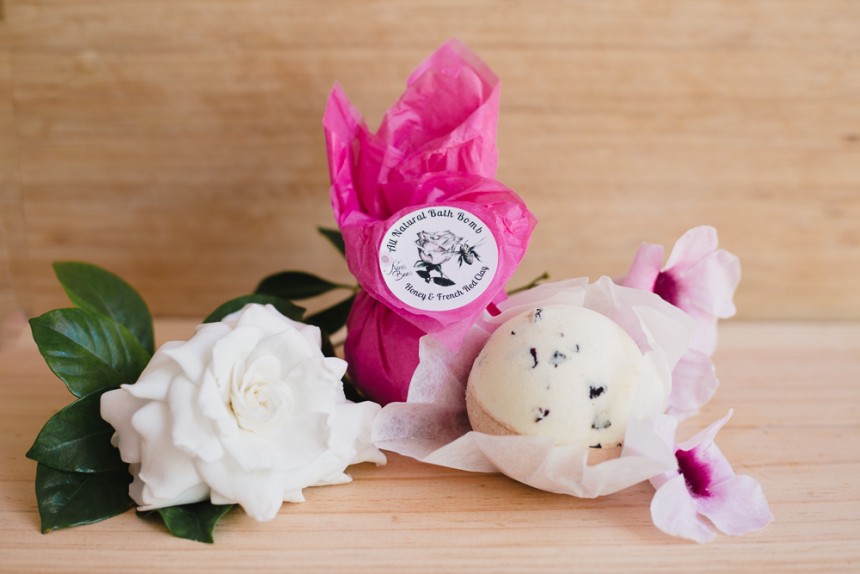 Don't Get Stung
Money is so important in small business and every dollar counts. Nina happily tells us that from the beginning she's never had to pay a designer for her packaging, she's done it all herself. Since she was able to easily create product labels online with Avery Design & Print she had complete control of her visual branding and saved money that was crucial during start-up. For Nina, Avery labels are the winners for quality and cost-effectiveness. Being able to print small runs of labels means no wasted stock and like all good business women, Nina's done the maths, using Avery Design & Print for her labels works out more economical than buying in bulk. Win!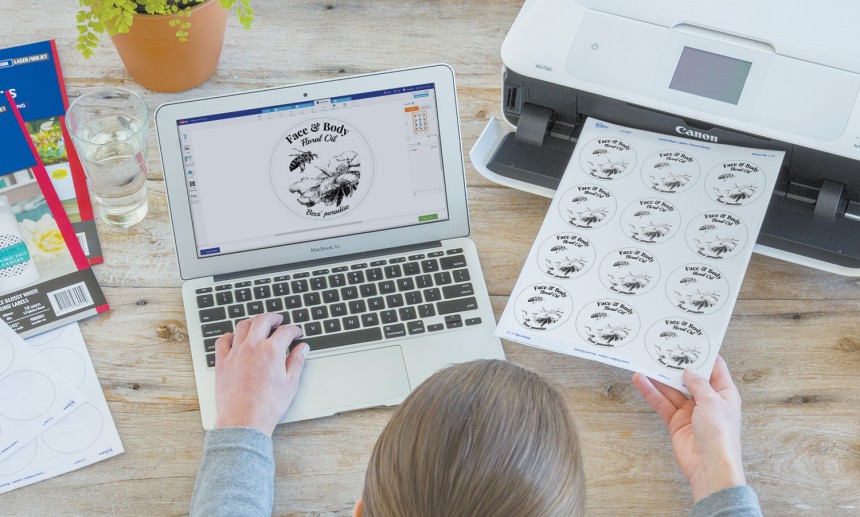 Easy, Bee-sy
Designing labels all seems a little complicated doesn't it? Nope, she chuckles, anyone could use it "designing the labels with Avery Design & Print is really easy and I can do it at home while my children are at school. The templates are easy to set up". Setting up an account is totally free so you can begin creating straight away. Nina's little bees also love to help with the business, she tells us the kids get excited to read her labels, learn more about the ingredients and, of course, they make the best bath product testers. Being able to do it as a family is something she's proud of and being able to share her hard work with professional looking product packing is really special.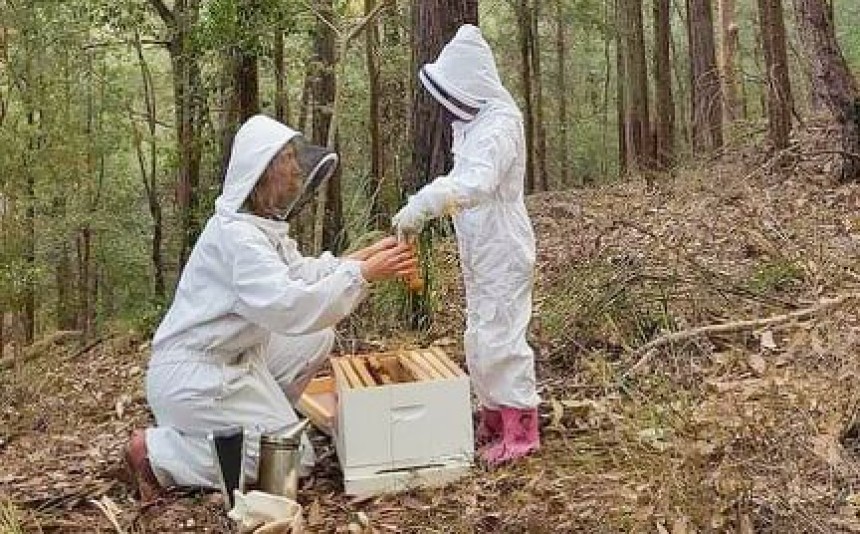 Bee the Change
Nina is passionate about creating awareness of the importance of bees to the environment. Want to make one quick change that will help protect them? Nina's tip is to leave out the chemicals when getting rid of garden weeds. Bees love weeds like Dandelions but if sprayed with chemicals they can bring it back to the hive and in some cases it could kill them. One small step of hand picking weeds can make a bigger change than you might imagine.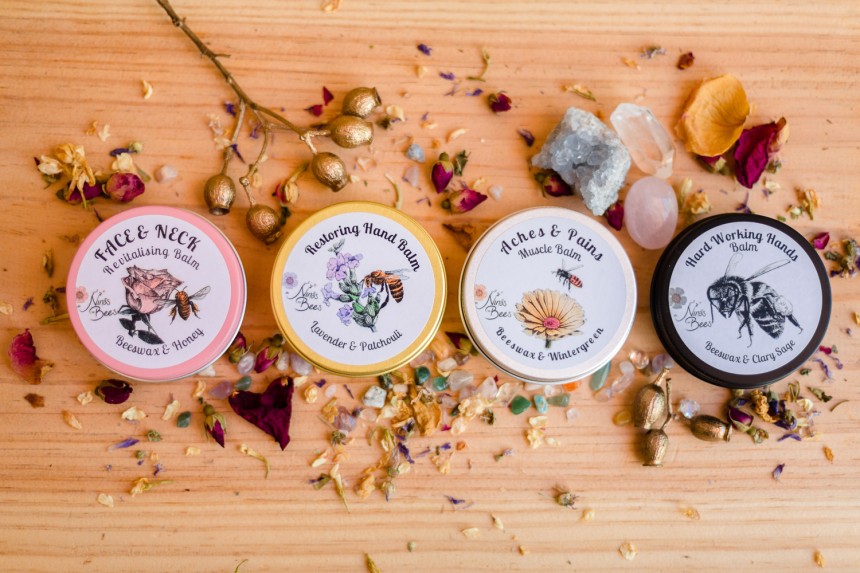 The Bee's Knees
Avery Design & Print Online is the bee's knees to Nina and her business "I tell everyone about it, I think Avery labels are awesome". Well Nina's Bees, the feeling is totally mutual! We're so glad to be sharing these stories of inspiring Australian small businesses who are putting their ideas out into the world, complemented by our labels. Ready to see what all the buzz is about? Start designing your labels here!