Organising, storing and sorting Lego® bricks
Use Avery labels to add the finishing touch to all your hard work to get your Lego® bricks organised precisely the way you want it, stored so, your feet are safe from those tiny bricks and sorted ready to build your next creation. 
Avery has a wide selection of labels from our hand writable range for fast labelling solution, or you could use Avery Design and Print and personalise your labels with your own unique sorting system.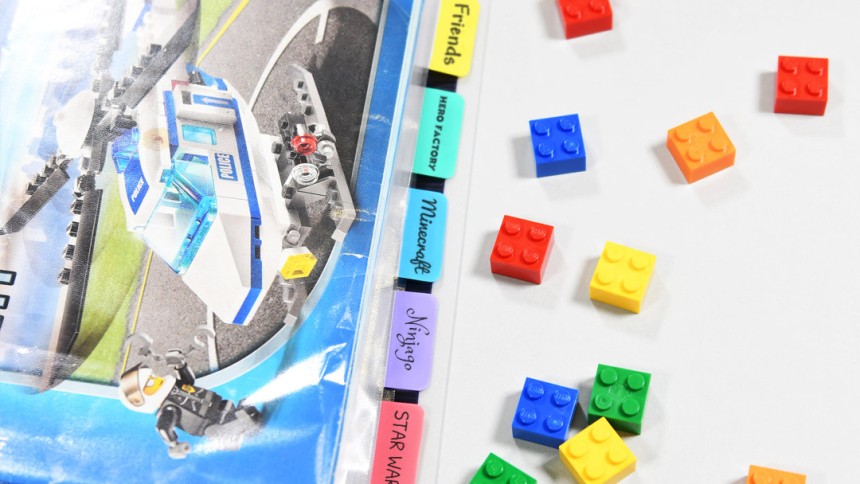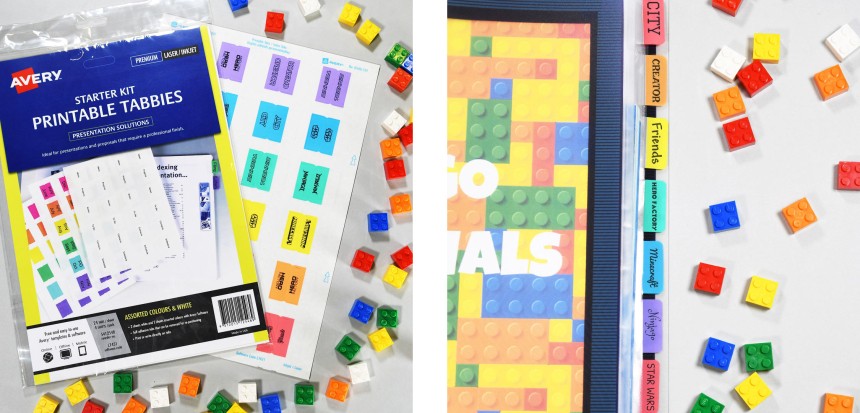 Keep track of your Lego Manuals
Do you need help building your rocket ship, a castle or race car?
By keeping your Lego manuals organised, you can complete your project in no time.  Not all of us are Lego masters, but you can be a Lego organisation master! Using Avery Print on Tabs and Avery Design and Print Online, you can quickly and easily organise your Lego manuals, so you know exactly where to find what you're looking for.
Check out our Design and Print Tool
Avery Design and Print is an exclusive  online software tool tailored for the use of Avery Labels that will help you create a personalised labelling solutions in the comfort of your own home. 
Avery Design and Print has a wide range of templates to suit most situations or start with a blank label and bring out the Picaso in you and create your own.
Personalise with Avery Design and Print