Avery Templates in Google Docs
Google Docs Add On for Avery Labels
If you would like to use Google Docs to print on Avery labels, Avery have created a Google Doc Add on which allows you to merge your Google Sheets data directly onto our best selling Avery products.
This step by step guide shows you how to use the Avery Label Merge Google Docs Add On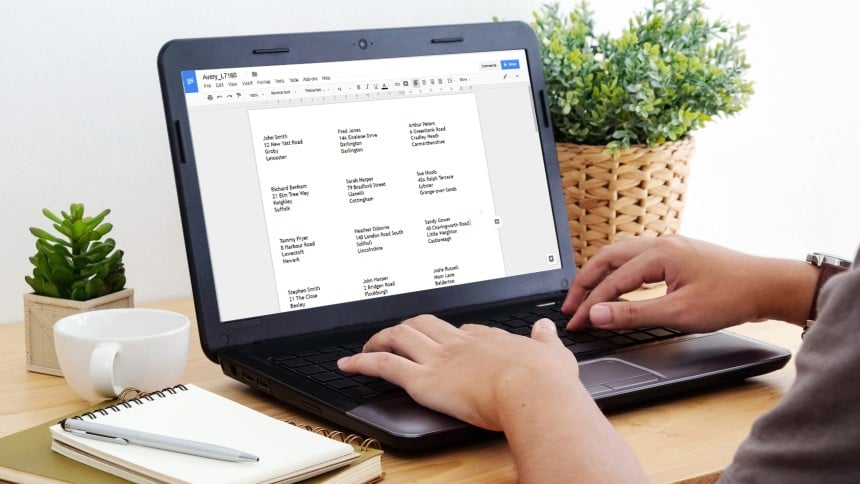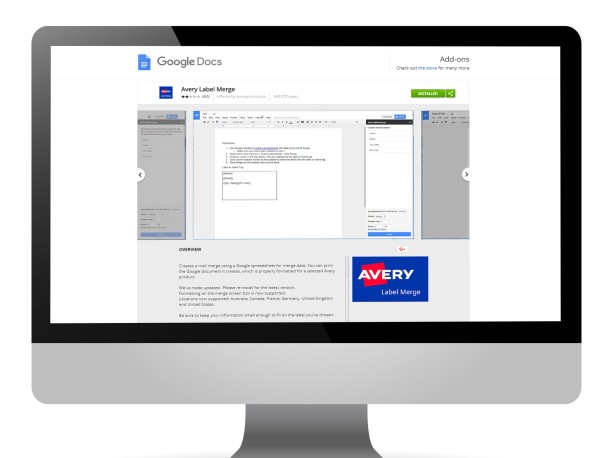 Download the Google Docs Add On
The Avery Google Merge App is not in the Google Chrome Web Store. It is an "Add-on", which is located and activated from Google Docs here.
Click the blue FREE button to install - the Add-on will install and automatically run.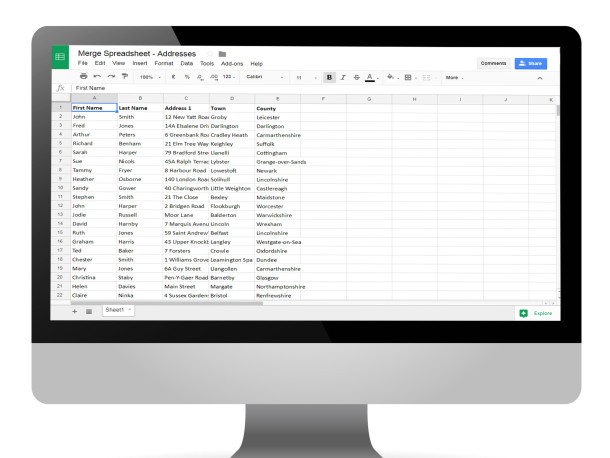 Create your data
If your data is not already prepared, you will need to have the information you want to merge in a Google Spreadsheet. Make sure your data is arranged in columns with a header row describing what's in each column, such as name, address, etc.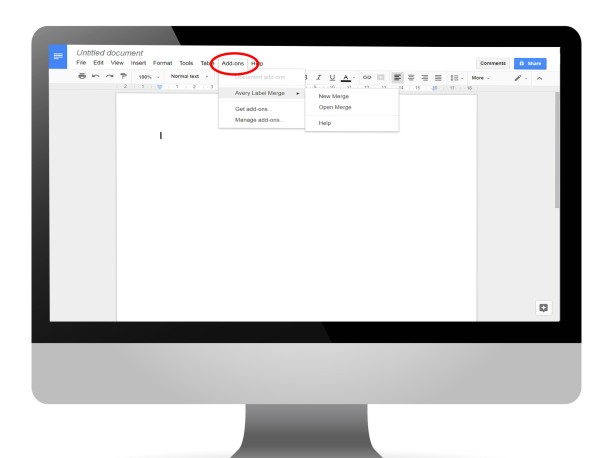 Start your Mail Merge
At the top of your Google Docs document, you will see a Add Ons tab – click this and choose Avery Label Merge. Choose New Merge to start the Add On.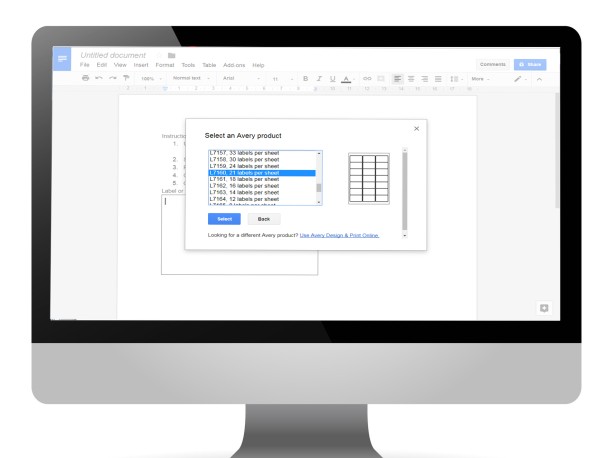 Find your Avery Products
In the new document, a pop up will appear asking you to Select Your Avery Product. Choose between Labels and Name badges and then scroll through the list to find your Avery product. Highlight it, then click Select.
(Please let us know if your product is not there and we will add it to our next update)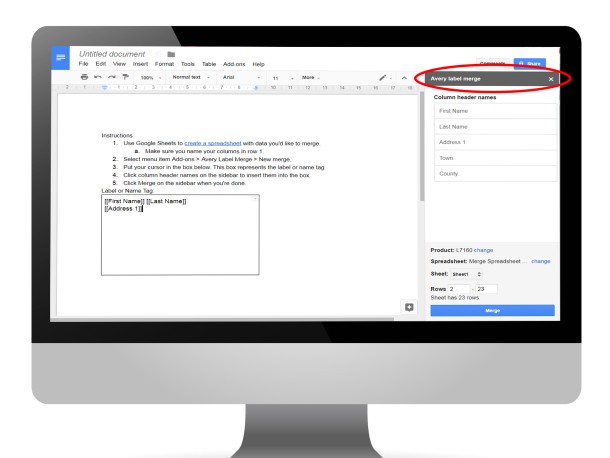 Select your Google Sheet
Find the spreadsheet which contains the data you want to merge onto your Avery Label template.  Highlight the sheet and click Select.
A new toolbar to the right of your Google Doc will appear titled Avery Label Merge. This will hold the names of all your spreadsheet's columns.
Click on the columns you would like to merge onto your label. Remember to add spaces and line breaks where you need them.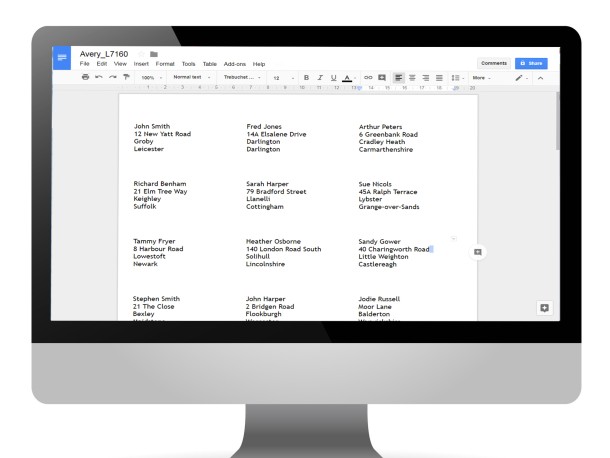 Merge!
When you're happy with the layout on your label, click the blue Merge button at the bottom right of your screen. When the merge is complete, a pop up will appear asking you to open your new document.  Click the blue Open button to see the results of your merge. We always recommend printing your labels on plain paper first to check the alignment before printing on to your Avery Product.