FSC® Labels
The Forest Stewardship Council® (FSC®) is an independent, non-governmental, non-profit organisation with the goal of promoting the responsible management of global forests. It provides standard setting, trademark assurance and accreditation services for businesses and organisations committed to sustainable forestry practices.
Products carrying the FSC®-certified label assure consumers that the product comes from forests managed to meet the social, economic and ecological needs of present and future generations. 
Avery offers a wide range of FSC®-certified products, from addressing labels to indexing products. We are trying to help organisations make a difference and stop deforestation worldwide. 
So purchasing your office products from an FSC®-certified manufacturer guarantees you're helping make a difference!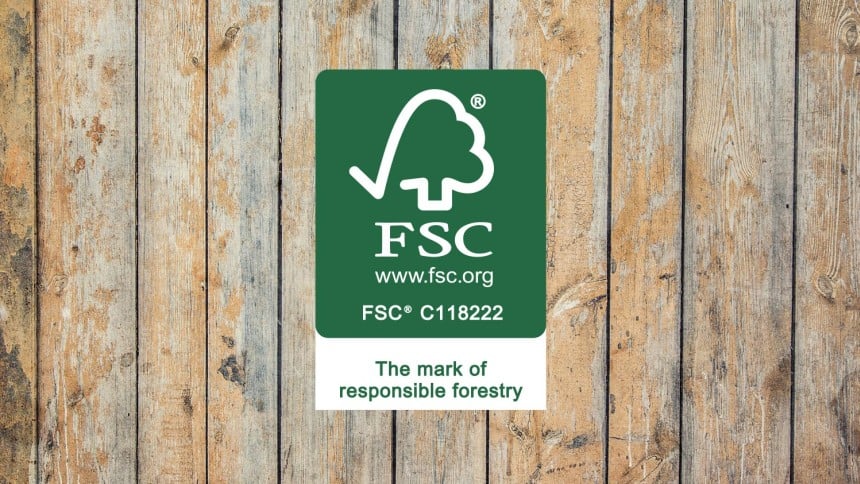 Be the Change With Our Sustainable FSC® Labels
Every action we take matters in a world increasingly aware of the need for sustainability. One small but significant step you can make is choosing products with FSC® labels, especially when it comes to paper-based products.
When you see an FSC® label on our products, it signifies that the product has been made from materials sourced from responsibly managed forests, adhering to the strict environmental standards set by the FSC®.
When you purchase an FSC®-certified product, you're ensuring that the trees used to create these products were harvested responsibly, that wildlife habitats were preserved, and that the rights of indigenous communities and workers were respected.
By choosing our sustainable FSC® labels, you're not just making a purchase; you're making a statement. You show that you care about the environment and are committed to preserving it for future generations. You're demonstrating that sustainability is not just a buzzword for you but a way of life.
What is the difference between FSC® and recycled paper? The main difference between the two lies in their source and production process. FSC® paper may not necessarily be recycled; it could be made from fresh wood pulp sourced from a responsibly managed forest.
On the other hand, recycled paper is made from reclaimed paper materials. Still, without an FSC® certification, there's no guarantee that any fresh pulp used comes from a responsibly managed forest.
So choosing FSC®-labelled recycled paper is the best way to make sure that you're taking a sustainable approach. But what FSC® label types are there?
FSC

®

100%.

This label means that 100% of the wood in the product comes from an FSC®-certified forest.

FSC

®

recycled.

Products with this label are made from 100% recycled material. The FSC® checks that all the reclaimed materials used in a product and any new fibres are genuinely recycled.

FSC

®

mix.

The FSC Mix label means the wood within the product is from FSC

®-certified material, recycled material, or controlled wood. Controlled wood cannot be illegally harvested or come from forests with genetically modified trees.
Each FSC® label also carries a unique code that can be used to trace the origins of the wood or paper. This ensures transparency and allows consumers to make informed choices about the products they buy