Small Business Spotlight - Waxhouse Candle Co
This month we are shining the spotlight on some Aussie Small businesses that are making their mark on the world and using Avery Products to do it. This month we chatted with Yianni from Waxhouse Candle Co. 
If you want a chance to be featured in a small business spotlight, contact our team here.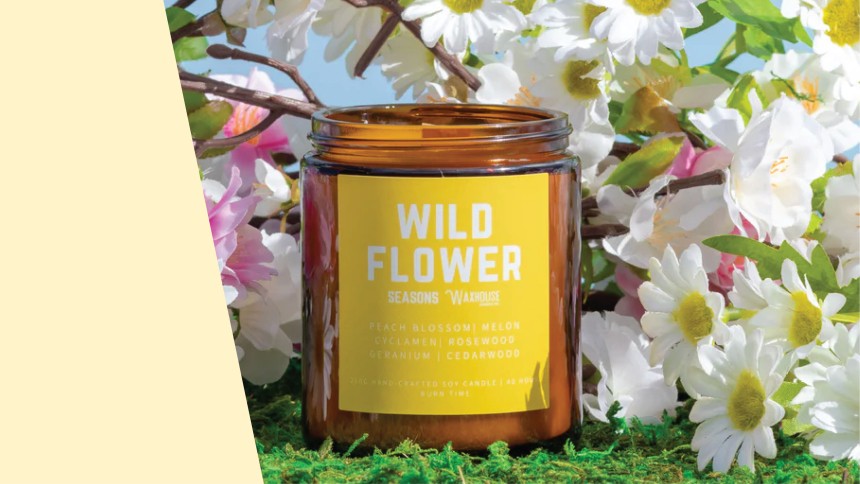 Who is Waxhouse Candle Co?
We are a Sydney-based candle company that offers a range of mouth-watering scented soy candles and related products to cater to your inner child with a collection of sweet foodie-inspired fragrances.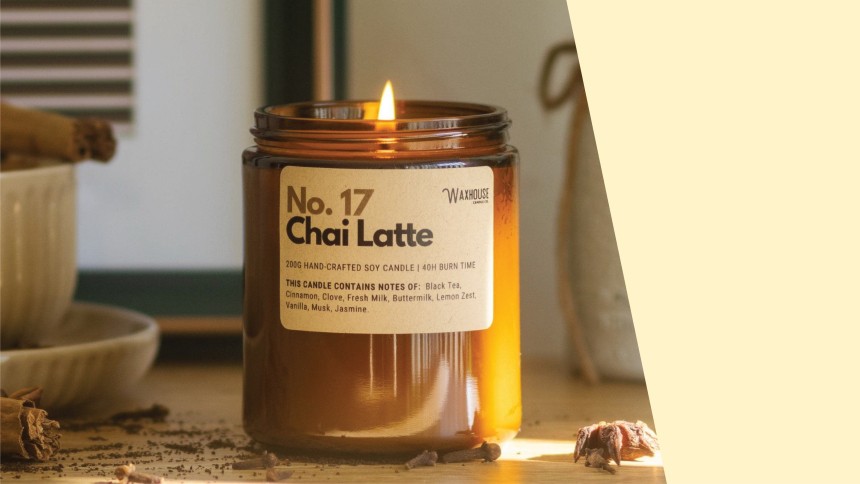 Can you tell us a bit about yourself and how you started Waxhouse Candle Co?
Our names are Taleigha & Yianni, partners in both life and business, and we started making candles in the spare bedroom of our apartment in mid-2020. Like most people, we enjoy sweets and desserts. So we decided to put all our focus into creating the most amazing-smelling sweet foodie candles on the scene. fast forward to early 2021, and we wanted to turn our hobby into a business, the Waxhouse name came from our apartment being full of boxes of wax, so there it is…" wax" "house" and Waxhouse Candle Co was born.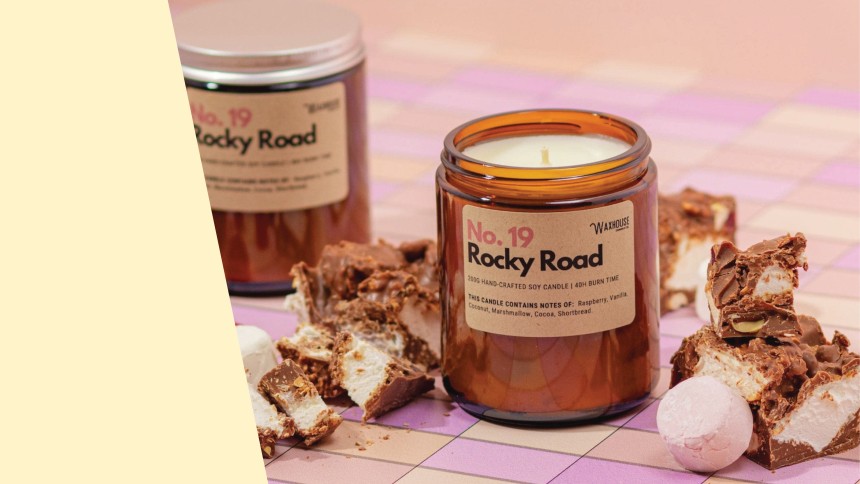 What are some challenges you've had to overcome so far?
There have been many challenges over the past 18 months, such as Sydney COVID lockdowns which started shortly after we launched and put a strain on supplies, shipping and many other aspects of the business. Keeping up with the demand has been tough but a good problem to have, I guess, haha, as we are only a 2 person team working around the clock to make this dream a reality. Running a business and focusing on creating new exciting products is a challenge in itself, and we are blessed to be able to do what we love and enjoy and provide our customers with products they also love and enjoy.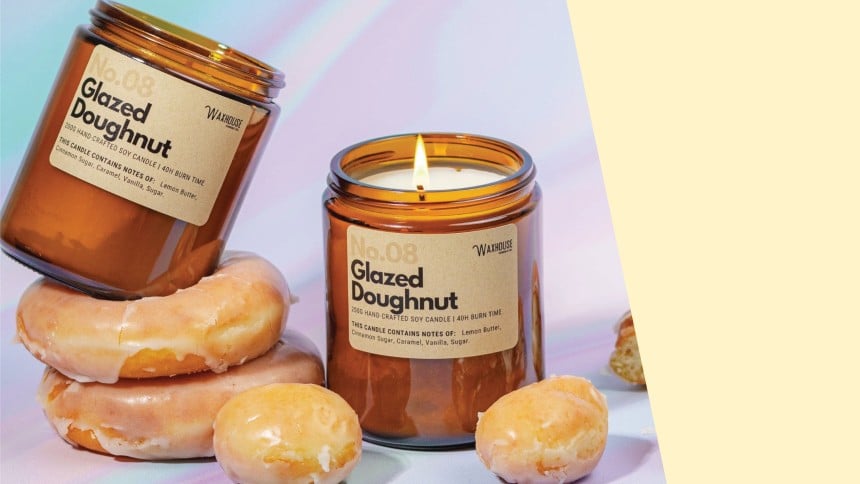 What made you choose Avery for your labels?
We decided to use Avery for several reasons. We built our business from the ground up and didn't have a lot of capital when we started. Avery offers low order minimums at very affordable prices, not to mention the print quality is fantastic, and shipping is super quick! From a production/business standpoint, Avery ticks all the boxes. To this day, we use Avery for the majority of our printing needs and product labels, and the customer service is second to none.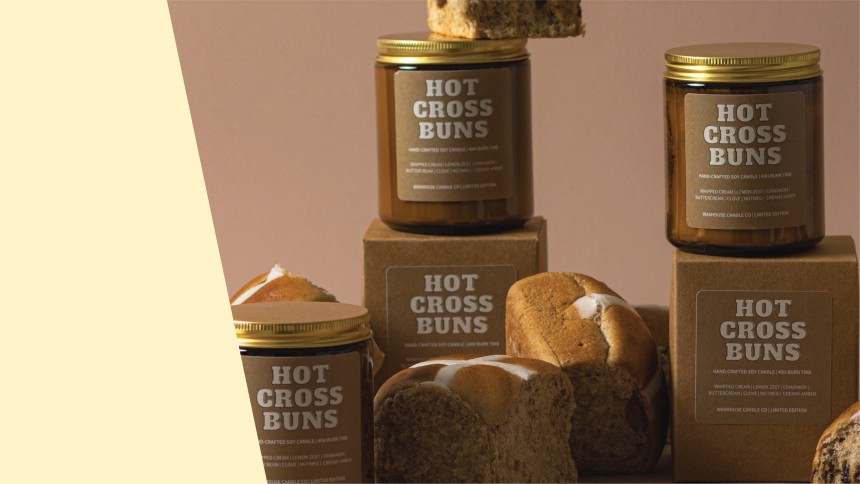 Can you share a bit about the thought process behind your label designs?
Our label designs are quite minimal, and we have created our candles to be neutral in design to suit any space by emphasising the quality of our craftsmanship and its fragrance rather than an over-the-top design.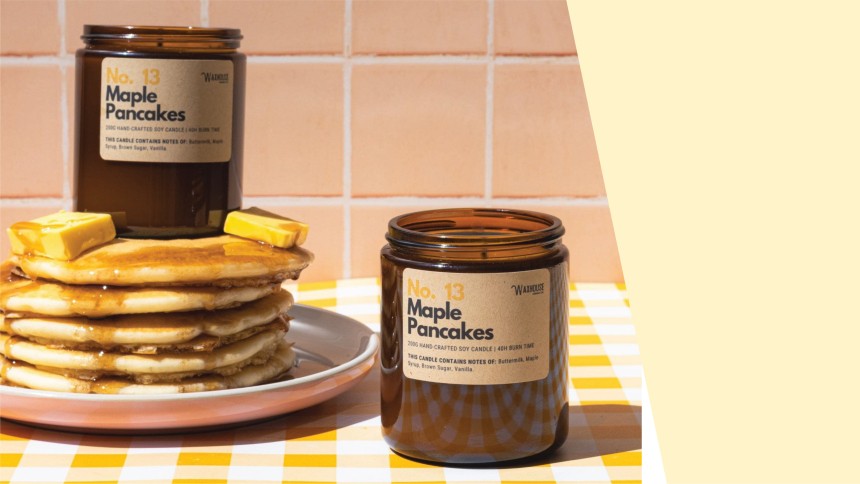 We noticed you sell Room Sprays! Can you tell us what the inspiration was behind that?
Ahh, yes! We pondered the idea of room sprays for quite a while. Our inspiration was "on-the-go fragrance". Imagine having a bottle of cinnamon doughnuts in your pocket that you can spray anywhere, anytime, haha! Our room sprays are made using a water-based solution and contain natural preservatives, can be sprayed on fabrics & linen, and are strong and long-lasting.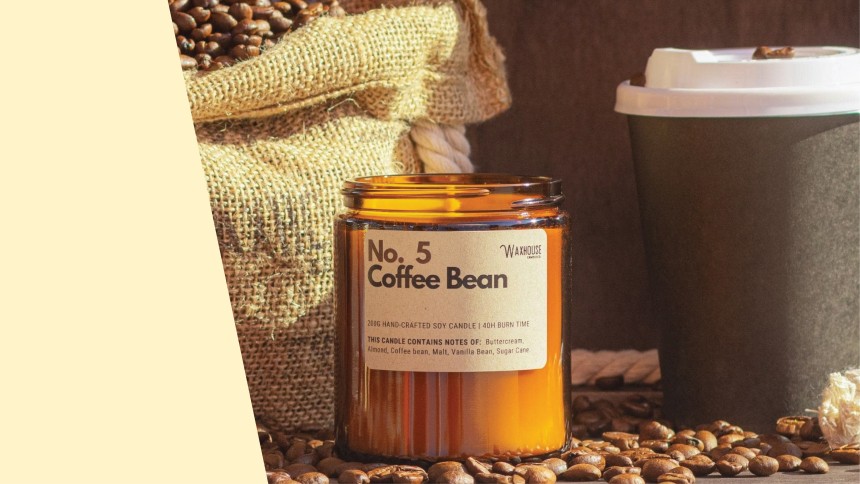 What advice would you give to anyone also thinking of getting into the Candle business?
This is a great question. Be different. The candle industry has to be one of the most flooded markets out there, and it is extremely hard to separate yourself from the rest as it's all been done a million times over. We found success in such a short period by doing something not many other candle businesses were doing then. Focus on your candle making and treat it like your craft. You will make many mistakes along the way, but as long as you stick with it and continue to improve, your customers will take note of your quality and hard work. Quality always comes first.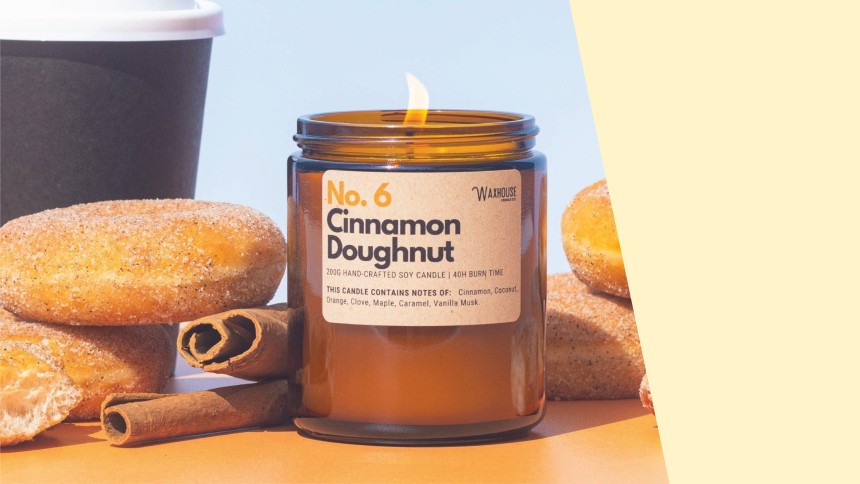 Can you offer any handy tips for using wax melts or candles?
When burning a candle, keep airflow to a minimum, as in open windows & doors. Keep your wick trimmed between uses, and always let your candle burn to the edge of the jar, creating a complete melt pool. This will set your candle up for a clean, even burn all the way down. As for wax melts, use 1 cube to start with and gauge how strong you'd like the fragrance to be. Add more cubes if needed, and enjoy.
Where / how can customers find and order your products?
you can visit us online at waxhouse.com.au or find us on Instagram @waxhouseau. Alternatively, you can visit our stockist page to see if there's a store near you stocking our candles.
Is there anything else you would like to add?
We'd like to thank Avery for the opportunity to tell you a little about our story and for providing us with high-quality products and customer service, and for just being an all-around awesome company to work with.