Labeling Your Products with Swing Tags
The Ultimate Guide To Custom Your Swing Tags!
Swing tags are an elegant and subtle way to elevate your brand image while providing essential information to your prospective customers. But there are many different elements to consider when selecting and designing the perfect swing tags for your products.
You'll need to consider things like the size, shape, material, and finish of your swing tags. All of these elements work together to elevate your product's presentation.
In this article, we'll discuss the different types and uses for Avery swing tags.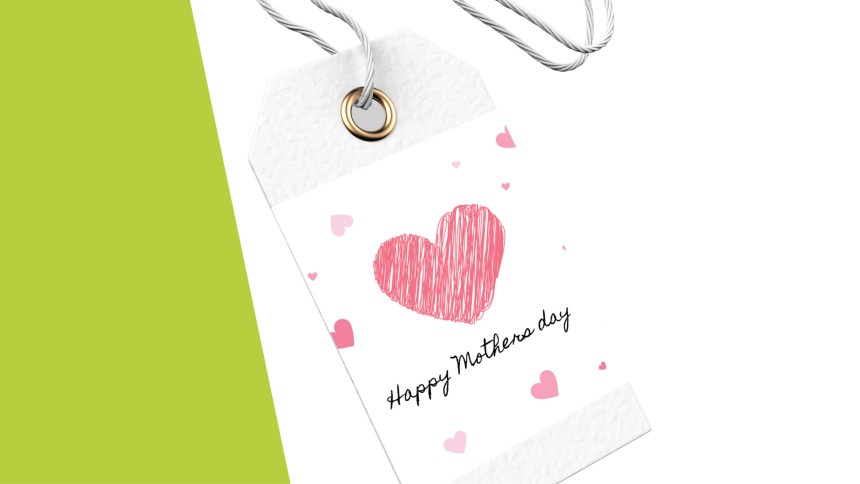 What are swing tags?
Before we get into the nitty gritty, let's talk about what swing tags actually are. Swing tags are (generally) small to medium sized pieces of removable card (or other material) that you can attach to your products with a piece of thread, wool, or ribbon.
You'll most often see swing tags used on products like clothes, where the swing tag displays essential information such as the brand name, size, price, and care instructions. But swing tags aren't just limited to clothes, you can use them on a wide variety of different products such as bottles, parcels, and the like. 
Aside from essential product information, you can also use swing tags to advertise sales, showcase your product's features and benefits, or even include your business's contact information such as your website or social media links.
Swing tags can be so much more than just educational. They can encourage your customers to find out more about your business, your business values, and other products you offer.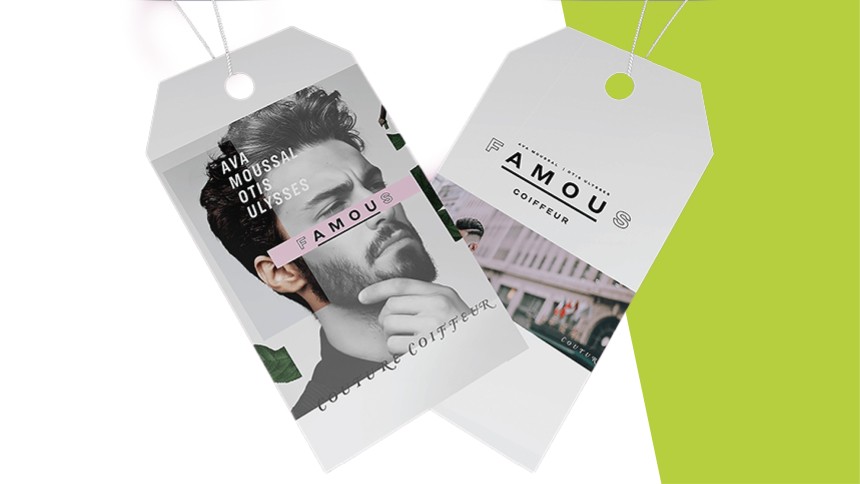 Design is important too
Creating a thoughtful on-brand design for your swing tags is important too, because your company's branding is promoted through the swing tags you choose.
For instance, if sustainability is one of your brand's core values, you may wish to choose swing tags made from eco-friendly materials. Colour choice, design, and the method of attachment for your swing tags also work together to send a message about your company's identity.
By using Avery's WePrint software to design your swing tags, you can create something that is truly unique to your brand and showcases the quality of your products.
Our printable gift tags available in the classic tag shape or decorative scallop shape are a perfect way to bring your product to life. With pre-punched holes for easy application, they can be perfectly customised to provide your customers with the essential information for your product.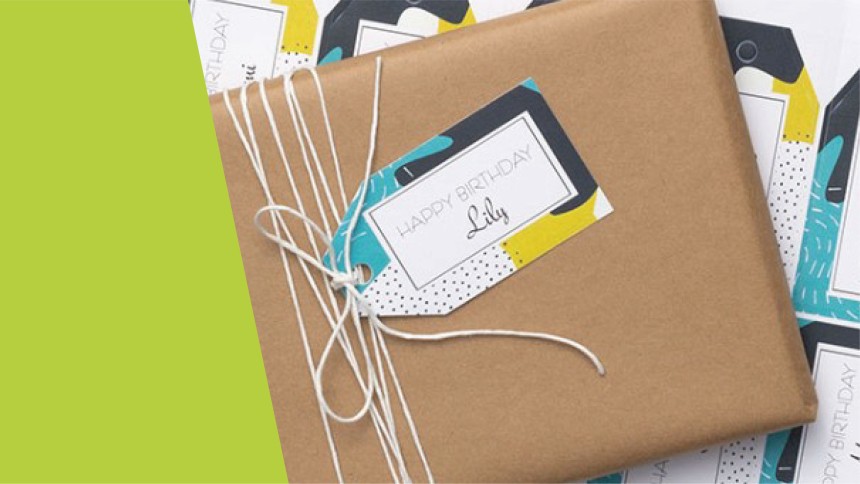 Gift tags
Does your business give out gifts to clients or employees? Maybe you're looking for a way to add a special, branded touch to a gift for a prospective partner in a joint venture?
If so, you'll want to check out Avery's swing tags for gifts. Our Gift Tags print double sided to give plenty of room for your product information, logo and contact details. Plus you can customise the design with our easy-to-use Design and Print software. Don't have a printer? No Problems! Avery also offers a WePrint option, just design your gift tags online and let us take care of the rest.
Whether you choose a pre-designed template or start from scratch with your own design, you can trust our free online software to deliver stand-out results. Complement your gift tags with personalised invitations, postcards, labels and place cards and labels also available from the range of Avery products.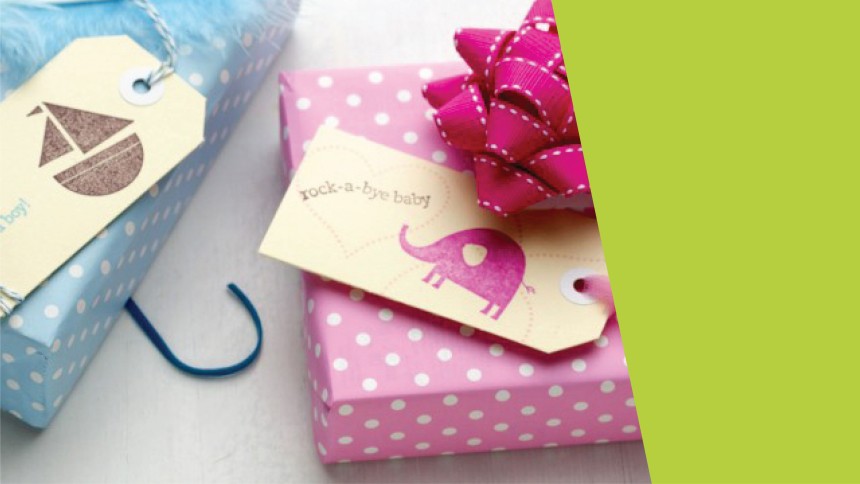 Shipping Tags
If you're searching for a customisable way to easily identify your products, our shipping swing tags are what you may be after. Whether you're shipping items over short or long distances, you can rest easy knowing that your mailing information will stay put and remain easily identifiable with our shipping tags.
These swing tags are manufactured from quality manilla board and have reinforced holes to ensure your tags are kept durable. With a smooth dual-sided writing surface your text will definitely stand out. Our shipping tags aren't just limited to shipping! These swing tags have a wide variety of uses and are a perfect way to label products, use as gift tags and for craft projects.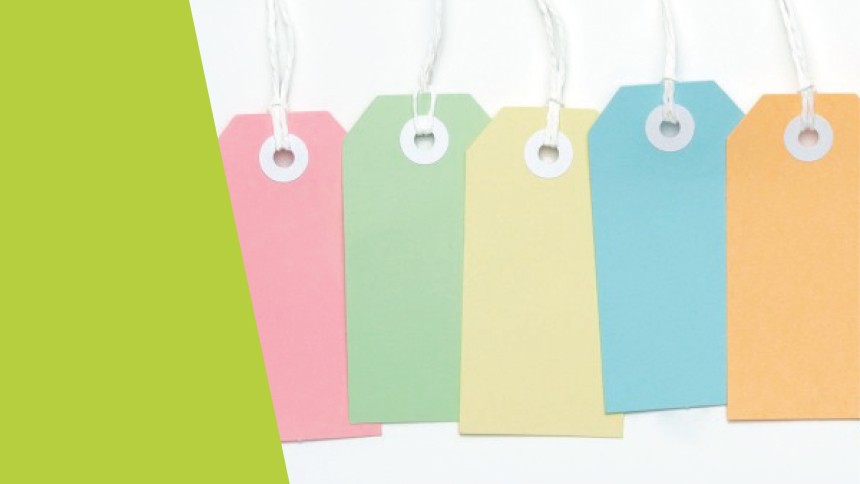 Coloured Tags
Want to add some fun and a pop of colour to your swing tags? Then you'll definitely want to check out our range of bright and pastel coloured swing tags! They're great for making your message stand out or simply to add a colourful finishing touch to your products.
Our coloured swing tags are also a great option for colour-coding, gift tags and craft projects. They also work perfectly as place names and favours for weddings and other special occasions! Just like our shipping tags, these swing tags are created from sturdy manilla board and come with reinforced holes to ensure your tags are durable.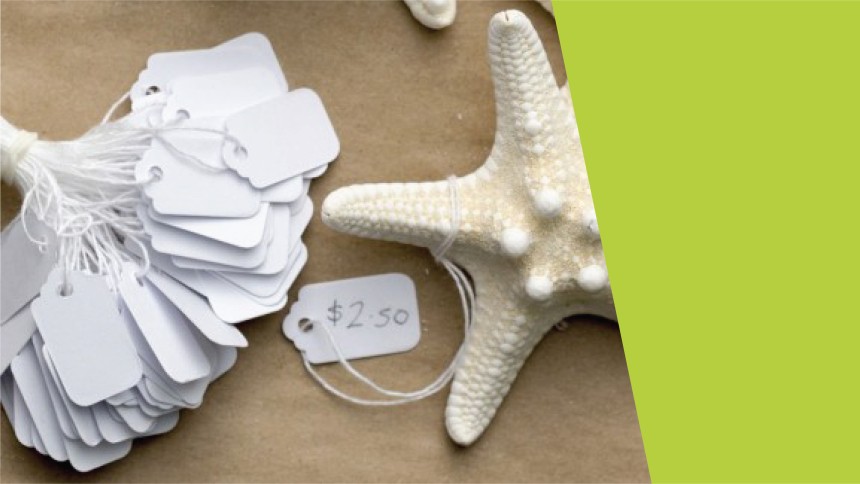 Price Tags
Finally, if you're looking for the perfect solution for communicating pricing information on delicate products you're in luck! Our Avery price swing tags are great for product applications where the use of an adhesive sticker just isn't suitable.
Simply write your price on the smooth high-quality, heavy-gauge white board and attach to your product by knotting some ribbon or twine. This is the perfect solution for products such as clothing, jewellery, homewares, and more. Our range of price tags come in a selection of 5 different sizes, so you'll be able to find the perfect sized price tag that complements your product.
Wrapping it up
Swing tags are a great way to communicate essential product information to your customers while simultaneously sending a message about your brand. But before you go ahead and design your business swing tags, you'll need to consider the material, size, and shape of your chosen tag.
Swing tags are great to use on products where it doesn't make sense to use a custom label. In most cases, swing tags are the perfect choice for products like clothing, jewellery, and bottles.
With Avery, you can custom design the perfect swing tags for your products using our handy, WePrint software. You can create custom gift tags, product tags, coloured, tags, mailing tags, price tags, and more. So why not explore our range of swing tags today and start designing?