Hygiene, Health and Safety - National Safe Work Month 2020
View our COVID-19 Label Templates
October is National Safe Work Month - a time for businesses to make a commitment to improving safety and health in the workplace.
This year's theme, Work Health and Safety through COVID-19, acknowledges and reflects the wide-reaching impacts of COVID-19 on Australian businesses, employers and workers. 
Heavy Duty Removable labels are the perfect way to sign the workplace with reminders and instructions. We have a number of pre-designed signs to support workplaces and organisations who'd like to put up advice and notices regarding COVID-19.
You can either create and WePrint & Deliver them for you or personalise the signs and print them yourself using our Design and Print service.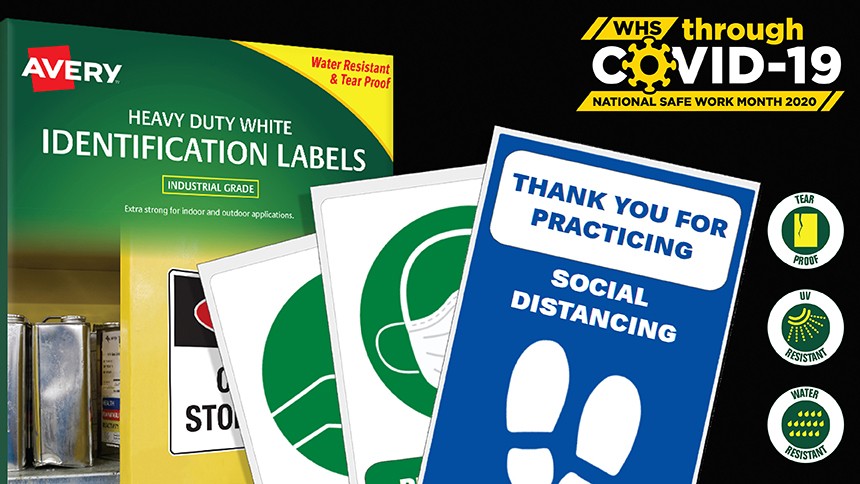 Hygiene, Health & Safety Pre-Designed Templates
Perfect Signage Products