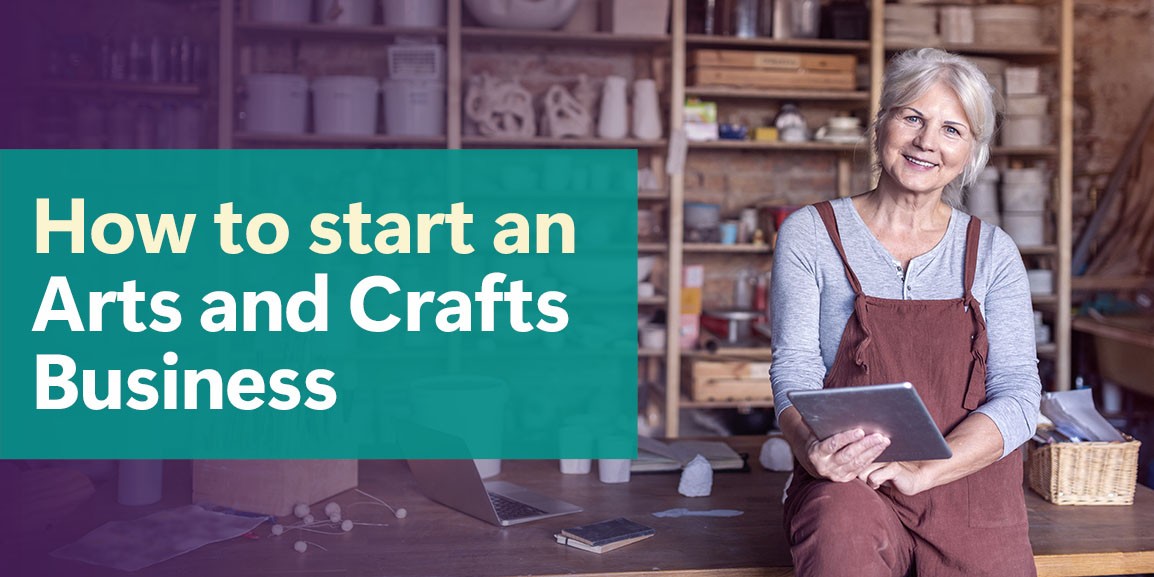 How To Start an Arts and Crafts Business
It's everybody's dream to turn a hobby into a full-time business. If you're crafty and creative, why not launch your own arts and crafts business? 
There are many great reasons to start selling your creations- from the satisfaction of producing something unique with your hands to the financial rewards when others value what you make.
Starting an arts and crafts business is exciting but takes careful planning. If you're ready to turn your flair for arts and crafts into a money-making enterprise, read on to learn about the steps you need to follow to succeed.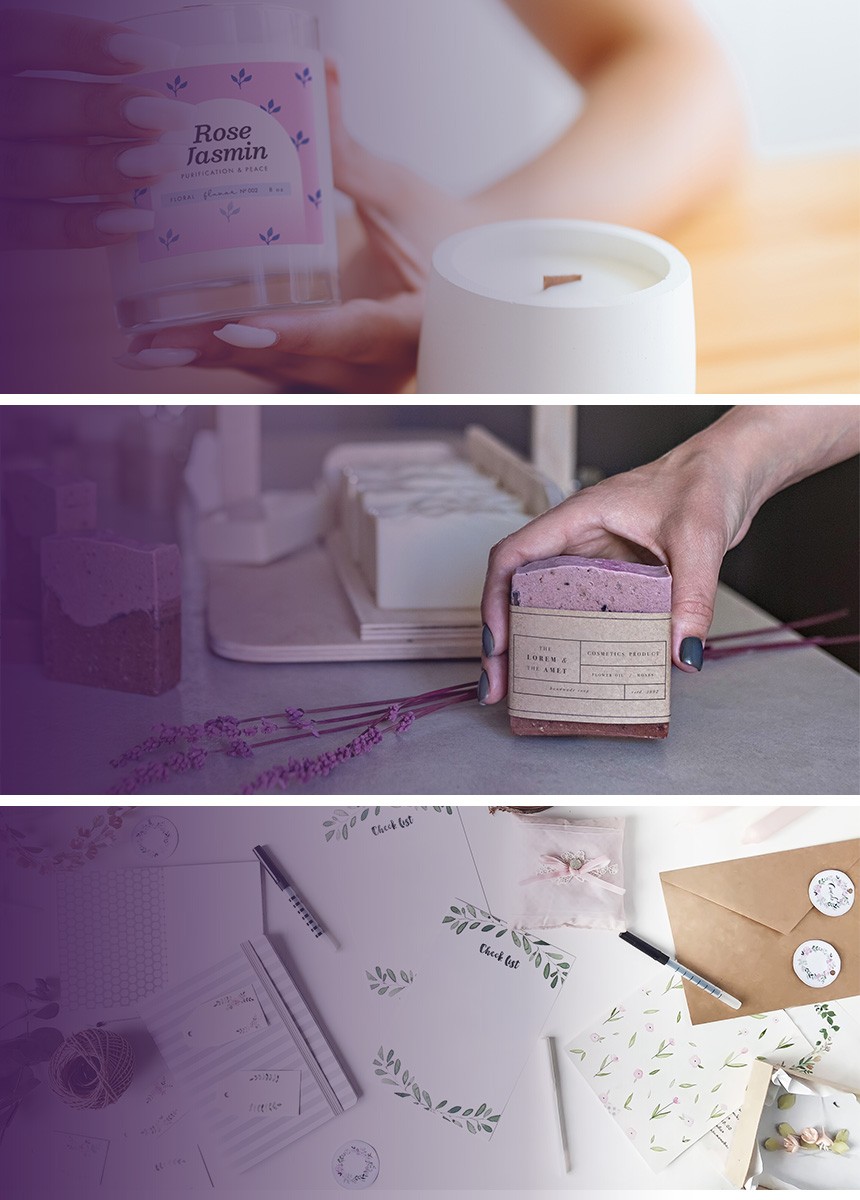 What Is an Arts and Crafts Business?
Before you find out how to start an arts and crafts business, let's clarify what this business is!
An arts and crafts business involves creating and selling handmade items with an artistic or decorative purpose. These products reflect the artisan's and the product's individuality, contrasting mass-produced items found in regular stores. They're usually sold at craft markets, online platforms, or boutique stores.
If you're passionate about a craft you have skills in creating and wish to share your creativity with others while generating income- this is the business for you!
Here are some arts and crafts businesses you can start from home, depending on your skill set.
Jewellery making. Anything from beaded bracelets to earrings featuring intricate metalwork. 
Pottery. Creating pots, plates, decorative items, or custom pieces from clay.
Knitting or crocheting. Scarves, jumpers, blankets, skirts, and baby clothes handmade from wool, cotton, acrylic, or silk.
Candle making. Handcrafted candles of different shapes, colours, and scents used for both decorative and functional purposes.
Soap making. Handmade soaps, particularly those made with organic ingredients, can be lucrative. 
Woodworking. Furniture, signs, carved decorations, picture frames, and more.
Paper crafts. Handmade greeting cards, stationery, scrapbooking materials, or ornate paper sculptures.
Fabric crafts. Hand-sewn items like clothing, accessories, home decor, or toys.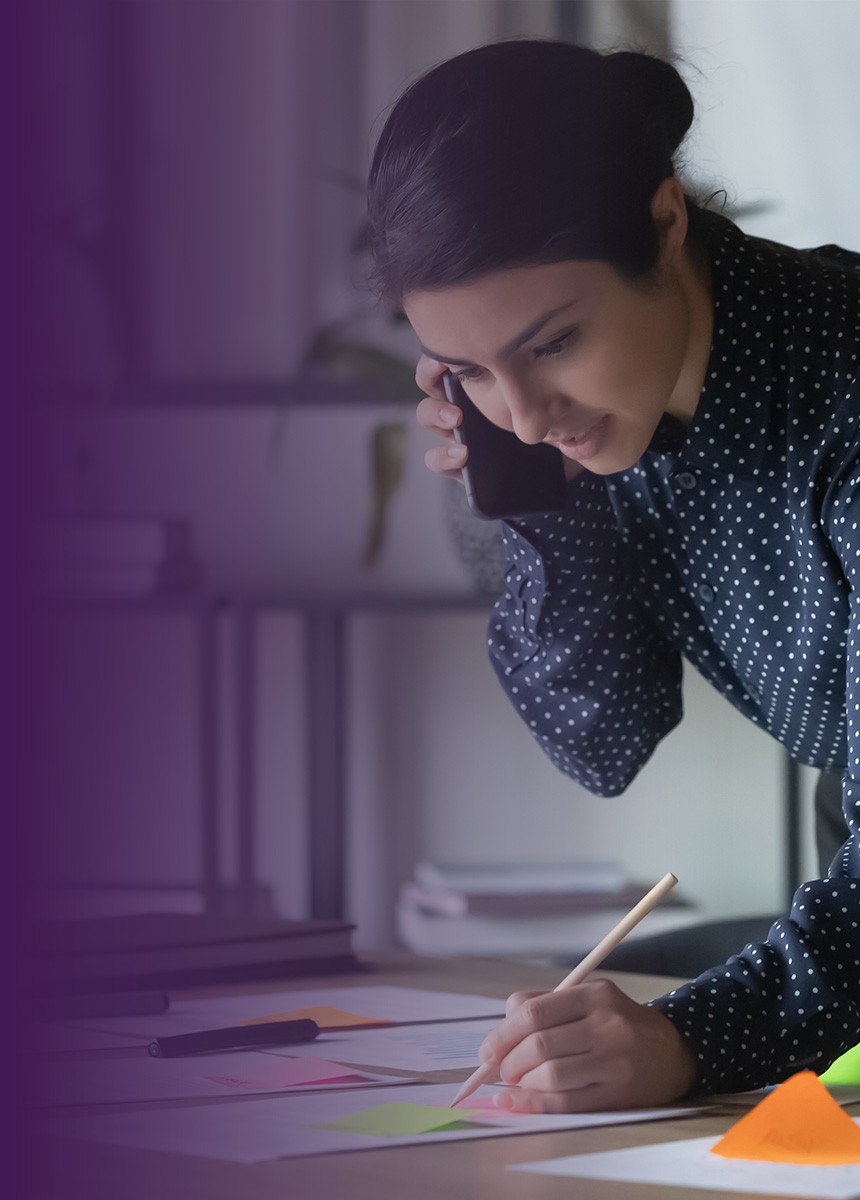 Is There a Market for What You Make?
Before jumping into your new arts and crafts business, ask yourself, 'What crafts are in high demand?'
By researching your target audience and current market trends, you can gauge if what you plan to offer will excite people and motivate them to buy. 
Ask these questions:
1. Who is your target audience?
2. How large is the target market, and is it growing?
3. What problem does your product solve for people?
4. What are the current trends in this market?
5. Who are your competitors, and how will you differentiate your products?
6. What pricing range is your audience willing to pay?
7. Where does your audience currently shop for these types of products?
8. How will you reach your target audience through marketing?
To get answers to these questions, look at online platforms like Etsy to identify popular arts and crafts, and ask your friends and family what they're interested in buying. You can also run social media polls to find out what potential customers might want. To get an idea of pricing and competition, analyse what similar businesses offer online or at arts and crafts markets near you.
Once you have your answers, you can feel confident investing time and money into your arts and crafts business.
The next step is to think about where you plan to sell your products. Options include
Online marketplaces like Etsy and Amazon Handmade.
An e-commerce website.
Social media.
Arts and crafts markets, festivals, and conventions.
On consignment at gift shops, boutiques, and other local retailers.
What Are the Steps to Starting an Arts and Crafts Business?
Step 1: Identify Your Niche
Decide what kind of products you want to sell. Choose something you're incredibly passionate about so you'll have the energy and enthusiasm to consistently create to a high standard.
Step 2: Do Research
Conduct thorough market research to understand your potential customers, competition, and price points. Investigate similar products, note what works and what doesn't, and think about how to make your products stand out.
Step 3: Craft a Business Plan
Put together a plan outlining your business's vision, goals, target market, product line, pricing, and marketing strategy. This document will serve as a roadmap as you start and grow your business.
Step 4: Decide on Branding
Decide on a business name and create a brand around it. Branding includes your logo, colour scheme, packaging, and overall aesthetic. A well-branded business must be memorable and bring a positive image to customers' minds.
Step 5: Comply With Legalities
Register your business and comply with local and national laws regarding relevant taxes and licensing. Consider getting insurance to protect your business against potential risks.
Step 6: Start Production
Set up your production process. This process will likely involve making a dedicated workspace in your home, purchasing necessary materials, and setting up quality control procedures.
Step 7: Set Pricing
Determine your pricing by calculating the cost of materials, time spent on each item, overhead costs, and the market rate for similar products. Be sure to price your work in a way that pays you a fair wage and accounts for business expenses.
Step 8: Identify Sales Channels
Identify where you will sell your products, such as on online platforms like Etsy and Instagram or arts and crafts markets and local stores. 
It's wise to invest time (and possibly money for professional help) in creating a website and social media profile for your business. These channels are fantastic for reaching a wider audience to market and sell your products.
Step 9: Create a Marketing Strategy
Marketing strategies to promote your products could include social media marketing, email newsletters, collaborations with other crafters, or selling at local events. 
Pro marketing tip: Take high-quality photos of your products and write detailed descriptions for online listings.
Step 10: Offer Outstanding Customer Service
Good customer service typically leads to repeat business and positive reviews, which can attract more customers.
But outstanding customer service doesn't happen by chance. You need to develop a plan for customer service that includes policies for shipping, returns, and handling customer inquiries and complaints.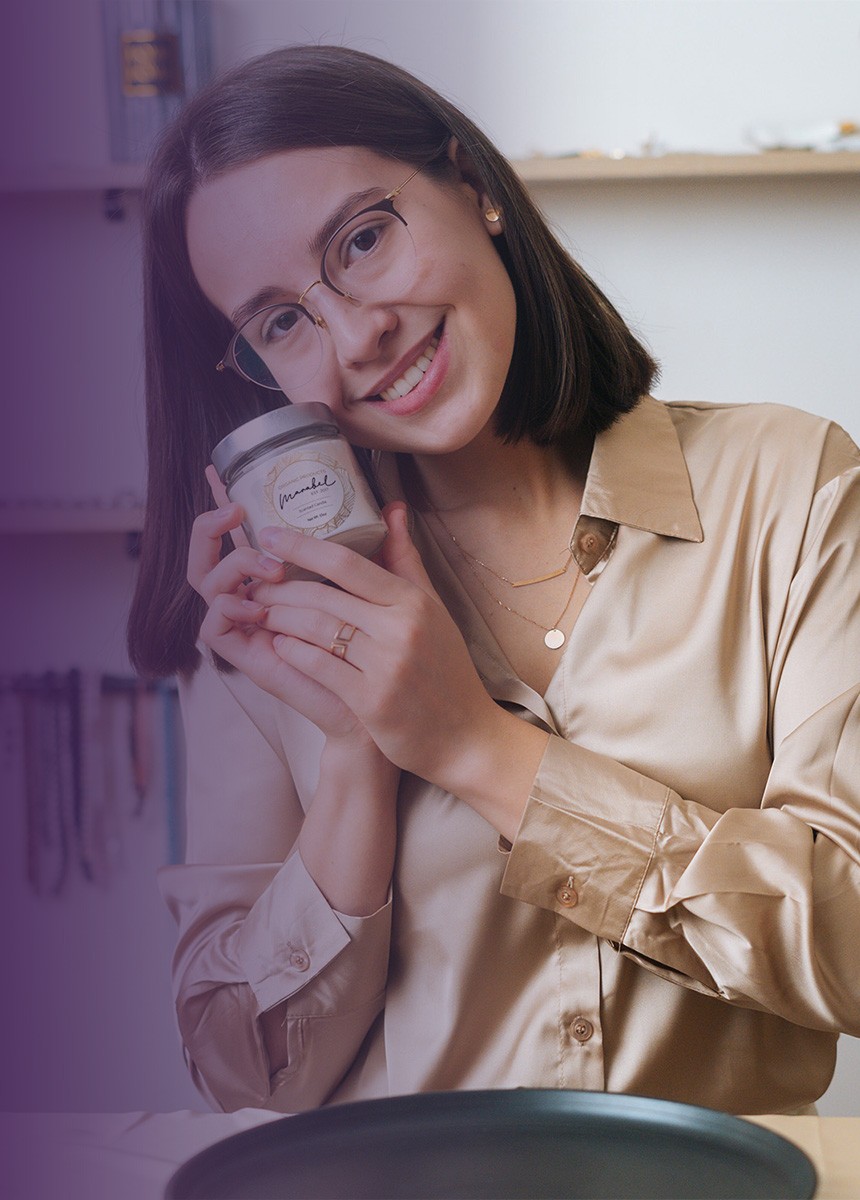 How Do I Stand Out With a New Arts and Crafts Business?
A burning question you may have is, 'Is crafting a profitable business?' 
By working hard to create arts and crafts products that stand out, you can turn your skilled hobby into a successful business venture. 
Here are some tips to help you.
Develop a Unique Selling Proposition (USP)
Your USP is what sets your business apart from others in the market. It could be your distinct design, high-quality materials, and crafting process. Or perhaps it's your personal crafting story that will resonate with customers. 
Clearly articulate your USP in all marketing efforts to attract your target audience.
Take Advantage of Limited Edition or Seasonal Crafts
Limited edition or seasonal items can create a sense of urgency for customers to buy. These can be holiday-themed crafts or a limited series of particular items. These exclusive items can help your business stand out by offering something that isn't available elsewhere.
Use Social Media Creatively
Social media platforms have become incredibly popular for artists to showcase their handmade products and crafting processes.
You could share videos of you working on your arts and crafts and stories about your inspiration. This content allows customers to connect with you and your craft on a deeper level.
Also, try giveaways and competitions to engage your followers. Not only can this help you reach a wider audience, but it also promotes brand loyalty by rewarding customers for their support.
Do You Need To Make Your Arts and Crafts Stand Out?
A big part of learning how to start an arts and crafts business includes choosing the right labelling and packaging for your products. Good packaging protects your product, while clear labels provide essential information about materials and usage instructions.
Both elements are vital because they make the first impression on customers, attracting them and building trust in your brand. 
Make your handmade products pop amongst your competitors with Avery's wide range of premium labelling solutions.
We offer customisable, professional-looking labels to showcase your brand on your products. With our Design & Print Online software, you can easily design labels with the logo, colour palette, and fonts that reflect your style and print them right at home. 
Here are some labelling ideas:
Create colourful labels for fun handmade jewellery, keychains, or resin craft creations.
Print removable labels with care instructions for knitted and sewn crafts like blankets, clothing, and toys.
From custom candle labels and stickers to pricing and promotion stickers and business cards, we have the label and card options you need to turn your dream into a profitable arts and crafts business.
Have you got more questions? Contact our helpful team by phone or email us at [email protected]. 
You can also browse our FAQ page for quick answers to common labelling questions.
Here's what our customers think of us!