How to Make Your Customised Greeting Cards Look Great
Customised greeting cards are a great way to make your business stand out from your competitors. Whether you use them as thank you cards for loyal customers or if you simply want to share more information about your business, a customised greeting card offers a unique way to stay in contact with your audience and builds greater trust for your brand.
But how do you create a customised greeting card? Well it's easier than you might think! Especially with the help of our Avery WePrint software.
In this article, we'll outline the essential steps to design a great looking customised greeting card, along with some key things to take into consideration before you start designing. Let's get to it.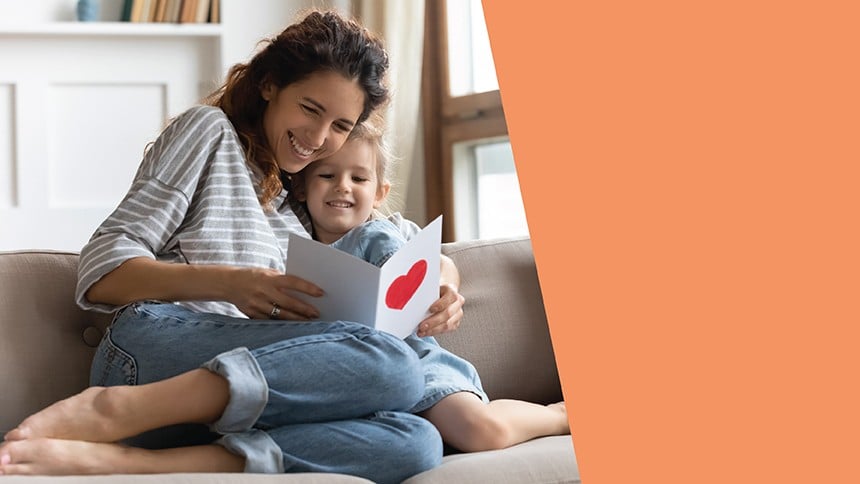 Before you start designing, do this first
So you want to create customised greeting cards for your business. That's great! But in order to create great looking greeting cards, you'll need to have your content ready first.
So before you start designing your customised greeting cards, it's worth setting up a folder with the following collateral on hand: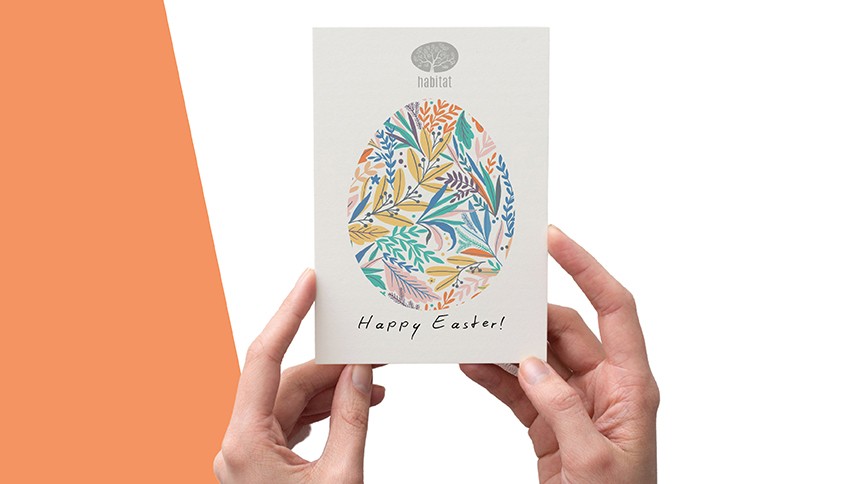 Your business logo. If you plan on using your business logo in your greeting card design, you'll want to make sure you have a high resolution image of it on hand. This ensures that the logo doesn't come out blurry or pixelated when you print your cards. There's nothing worse than going to all the effort of designing customised greeting cards, only to have the images pixelated when you print.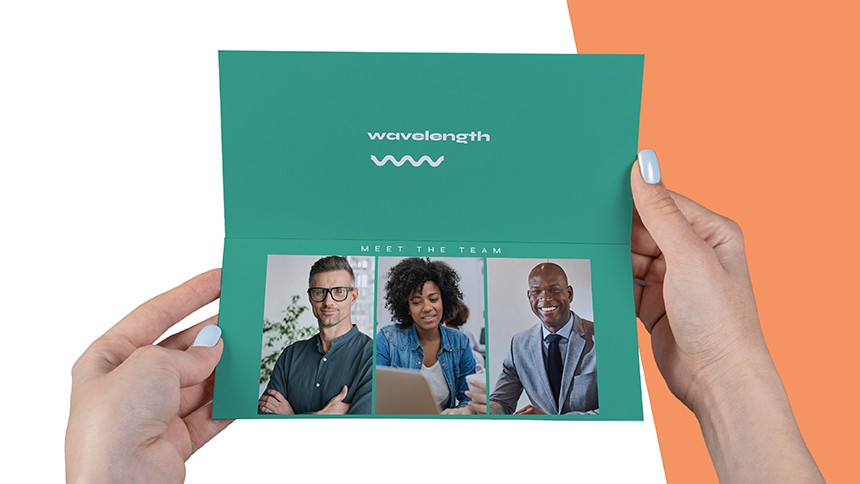 Your images. Maybe you'd like to include a photo of your team or some images of your products in your customised greeting cards. Again, make sure you have the highest quality images available to ensure they look good when printed. If you don't have any specific images you'd like to include, you can choose from our range of free to use photos in the Avery WePrint software.
Your text (or copy). Be sure to put some thought into what you want to actually say inside your customised greeting cards. Your message is important, so it pays to put a bit of time into this. If your customised greeting cards are going to provide more information about your brand and products, it's important to include the following information:

A little about you and your business. This doesn't have to be too long or detailed but it's good to let people know what your business is about and what you stand for. Try to keep this to one or two key messages.
Information about your products. Less focus on the features of your product and more emphasis on the benefits. That way someone who is reading your customised greeting card can quickly identify what's in it for them.
Don't forget your contact details! You need to tell your customers how they can get in touch with you if they want to learn more about your products or make a purchase.
Now it's time to create your customised greeting cards
Have you got your folder of images and text ready? Great! Now it's time to create your customised greeting cards. Follow these steps to start designing.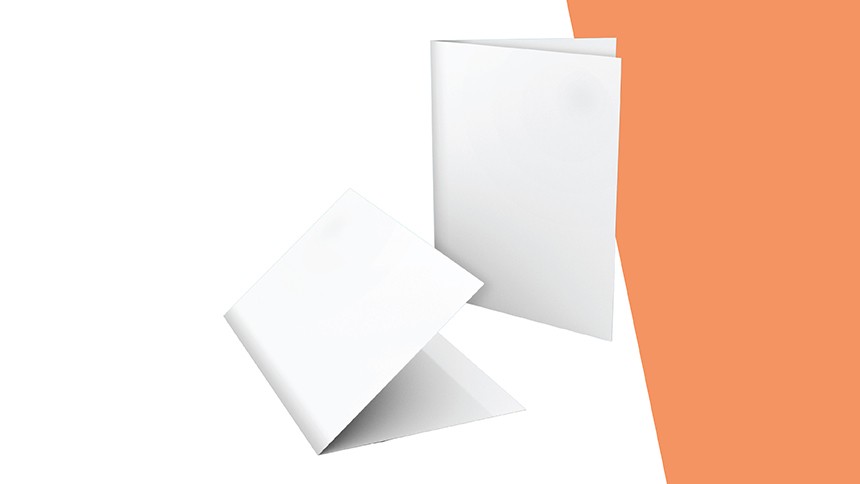 1. Choose your format
Start by taking a look at your content and deciding what kind of format you'd like to use for your customised greeting cards. For instance, with Avery WePrint, you can design customised greeting cards on A6 single sized cards (more like a postcard style) and you can get them printed on one side or both. You also have the option of A6 folded cards which look more like a traditional greeting card.
Thinking about how much content you want to include can help you to make your decision. You might even like to grab a piece of paper and cut it into both formats. Roughly jot down what you might put on each panel. This can help you to more clearly visualize the greeting card so that you can choose the right format.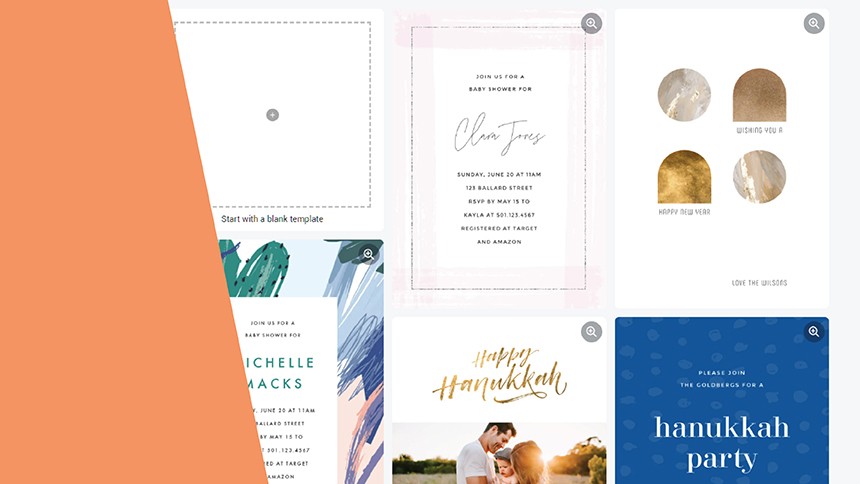 2. Choose your design
We have many different design templates to choose from to help you create great looking customised greeting cards. You can customise any of our templates by changing the colours to match your brand colours or by changing the fonts too. You can also choose to start your own design from scratch if you prefer a DIY approach.
Once you've settled on a design you love, you can then upload your logo and any other images you'd like to include in your customised greeting cards.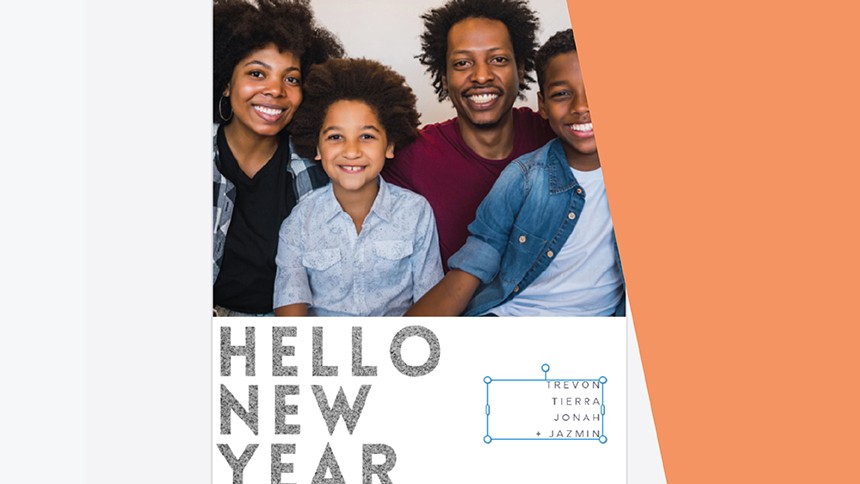 3. Include your content
Once you've got the design layout and images uploaded, it's now time to start laying out all your content in your customised greeting card. This includes the text you prepared earlier. Don't be afraid to play around with the positioning of each element of your card, to find something that looks great and is aesthetically pleasing.
When it comes to fonts, stick to one or two at the most so that your greeting card looks clean and professional.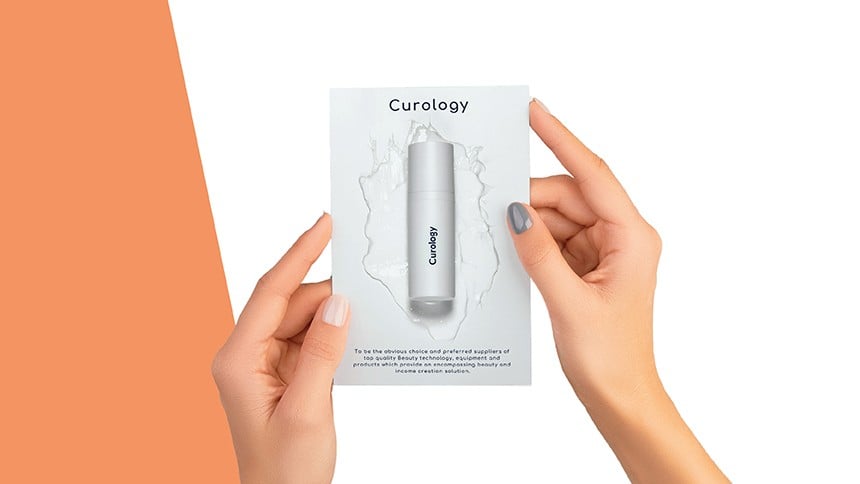 4. Choose your greeting card finish
Do you want your customised greeting cards to be matt, gloss coated or matt coated? Matt is the standard choice and will work with almost all customised greeting cards. Gloss coating provides a nice glossy sheen, creating more of a photo feel to your card. And matt coated provides a strong and sturdy finish, preventing any rips or tears to your card.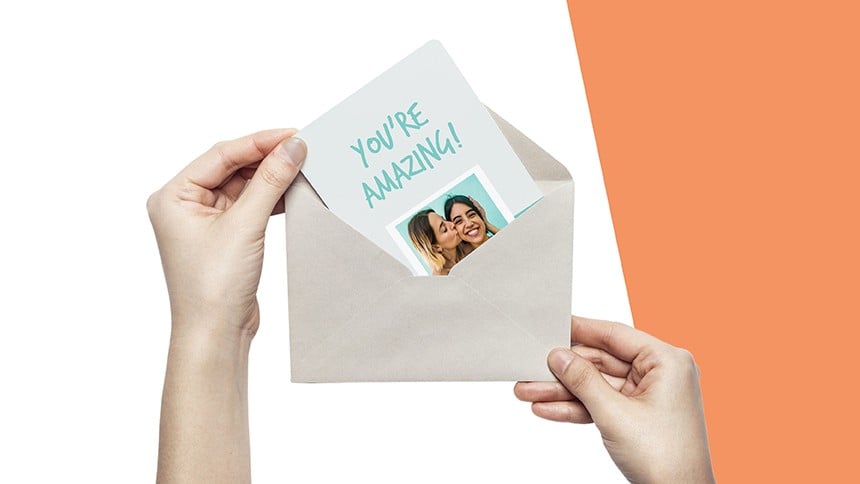 Send out your customised greeting cards
Once you're happy with your design, it's time to place your order and get those customised greeting cards printed! At Avery, we make the process super simple, so that you can sit back and relax as your cards are printed and delivered to your door.
Once your customised greeting cards have arrived, be sure to send them out to as many clients and customers as possible. Customised greeting cards are a great way to show your customers you care, and provide a unique marketing tool for your business. 
So what are you waiting for? Start designing with Avery WePrint today!