Make your Wedding More Magical with Stickers
Wedding stickers are a great way to add some personalisation and fun to your big day. They add a personalised touch and help to create a memorable occasion.
There are so many different ways you can use custom wedding stickers and event stickers to make your wedding more magical. And with Avery WePrint software, designing and printing your own custom wedding stickers is simple, quick, and easy. In this article, we'll share some ideas for how you might like to use wedding stickers for your big day.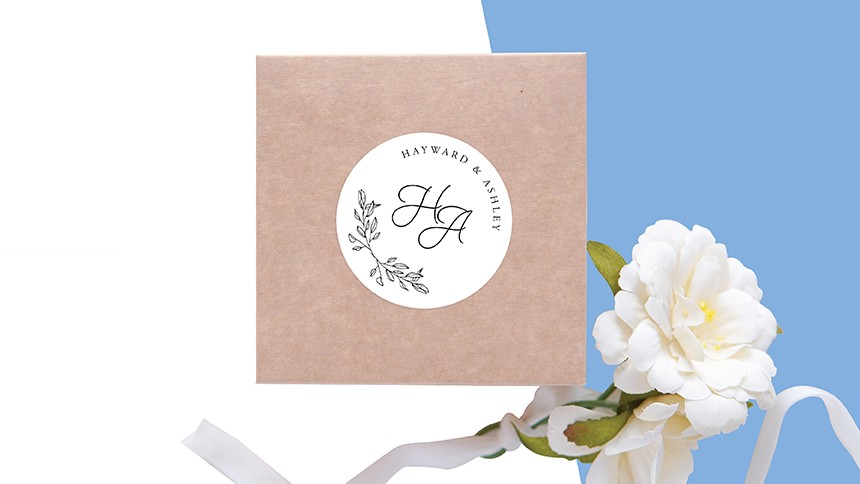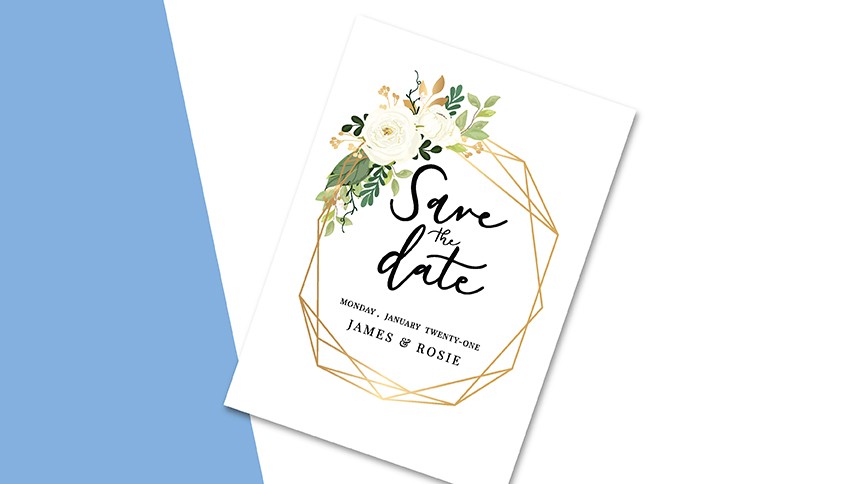 Save the dates
Considering sending a creative 'Save the date' like a magnet, bottle of champagne or photograph? Why not add some event stickers too? You can create custom labels for bottles of wine or bubbly, or you can use wedding stickers to give your envelopes a personal touch.
Here's another idea - why not actually put the event details on your event stickers and have them become your save the dates? That way your guests can simply peel the sticker and pop it directly on their calendar (They'll be cheap to post too!).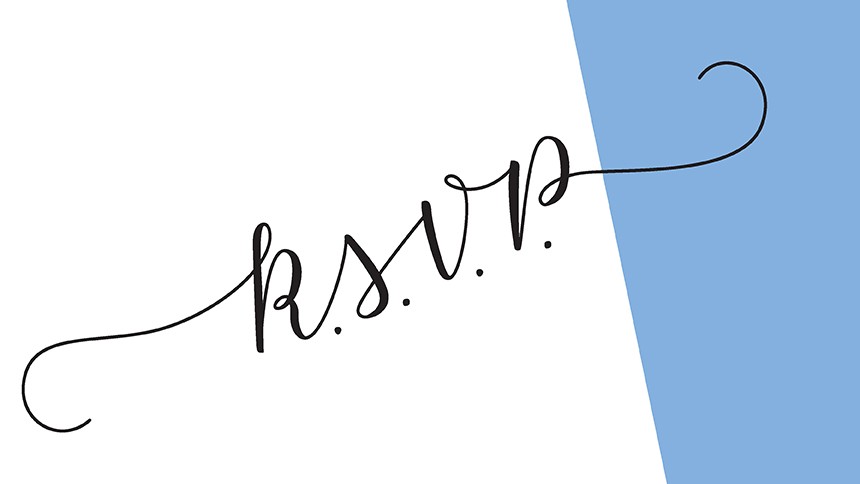 RSVP
Make it super easy for your wedding guests to RSVP to your special day by printing out 'yes' and 'no' stickers to include with your RSVPs. Add an extra touch of flair to your RSVP cards by printing wedding stickers with the bride and groom's names featured along with the date. You might even like to include an image or symbol that represents the style of wedding you're planning.
For instance, if you're having your wedding ceremony on the beach, you might like to include a seashell in your event stickers. If you're planning a romantic day with loads of florals, why not choose a symbolic flower for your event stickers?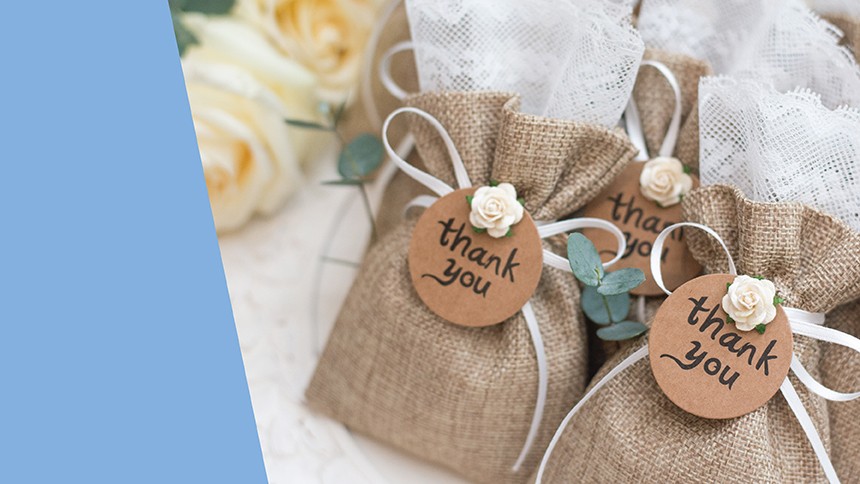 Wedding favours
Another great way to add a personalised touch with wedding stickers is to incorporate them into your wedding favours. Whether you're planning on giving your guests a bottle of wine, jar of herbal tea, a home-mad candle, or the classic candied almonds, you can add event stickers to add some extra flair.
Here at Avery we have wedding stickers for all kinds of applications, so you'll be able to create the perfect label for your wedding favours.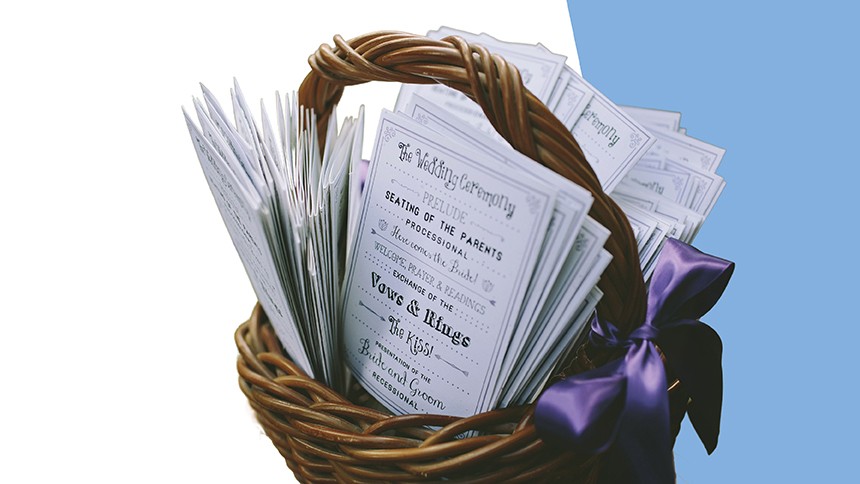 Wedding programs
Planning on having wedding programs so your guests know what to expect from the day? Wedding stickers can take your wedding programs from drab to fab, getting guests excited for all the events to come as the day unfolds.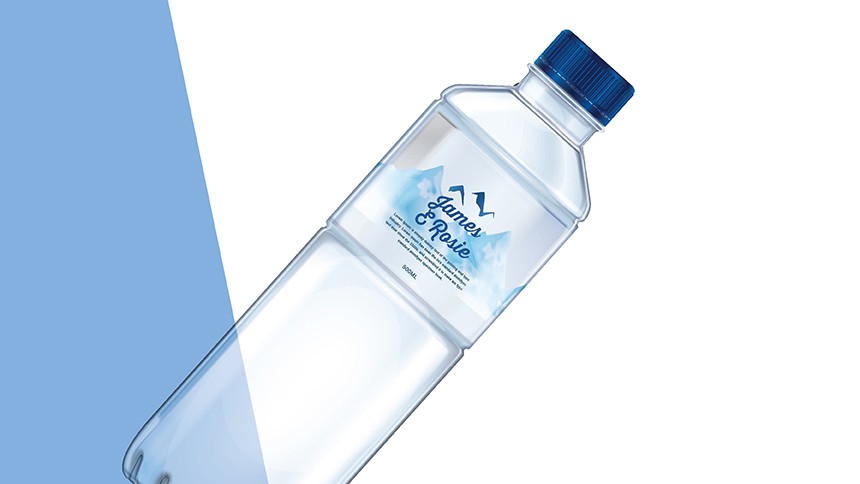 Customised water bottles for guests
Planning to have your wedding in Summer when the weather is hot and balmy? You'll want to make sure you have plenty of water on hand to make sure your guests stay hydrated throughout the day. So why not add some wedding stickers to your water bottles? It'll make staying hydrated more fun and memorable!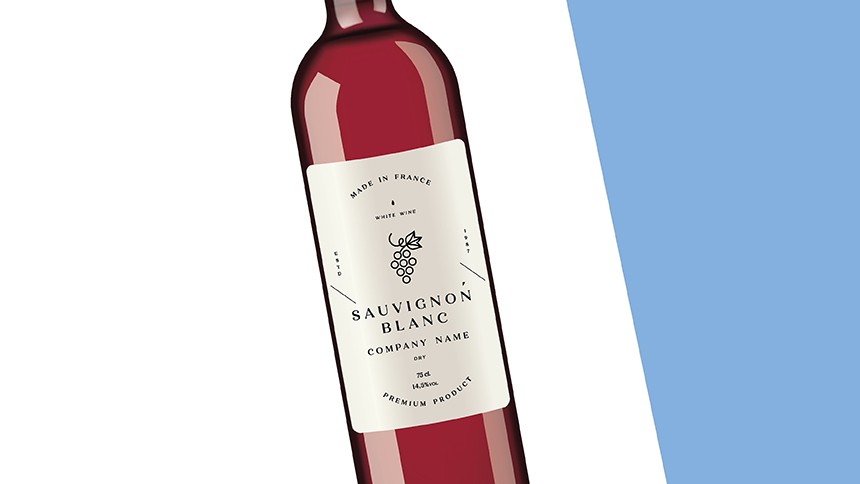 Bottles of wine
If you're planning on having bottles of wine available for guests to drink at their respective tables, another fun idea is to add personalised wedding stickers to the bottles! Customise your event stickers with your wedding colours and feature the bride and groom's names along with a personal message. For example, 'Thank you so much for celebrating with us today. Your attendance means the world to us!'
These also make great take home gifts for guests.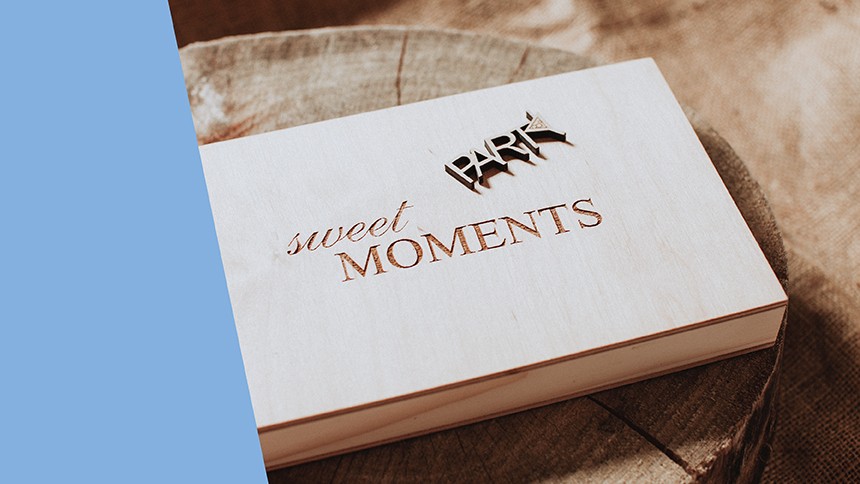 Replace your guest book with wedding stickers
Wedding guest books are an old tradition that most couples still like to include at their wedding. However, when was the last time anyone you knew looked at theirs? A fun way to get guests leaving their well wishes is by getting them to write down their thoughts on fun wedding stickers.
Have your guests write their messages and stick them on a board that you can display in your home. That way you'll be able to read and enjoy their messages much more often than you would if you had everything tucked away in a wedding book.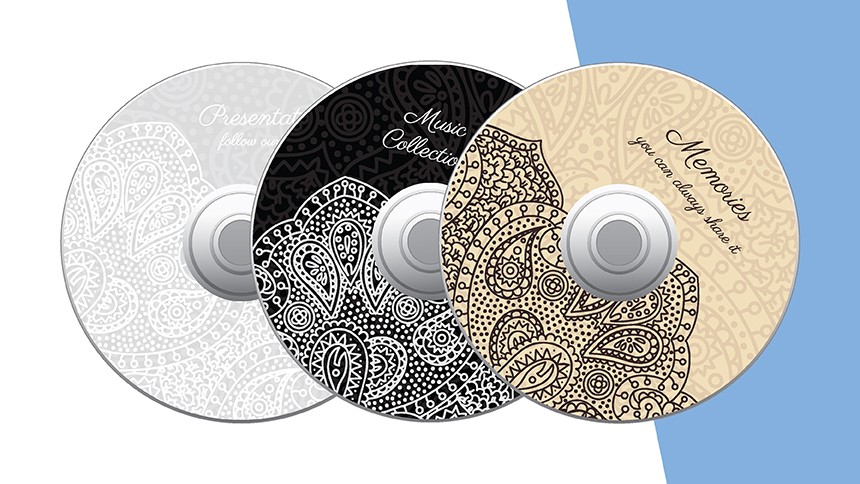 Wedding DVD
Hiring a videographer to capture all the special moments as they happen? Then you'll definitely want to customise your dvds with event stickers! Once your wedding day has been and gone and you've received your photos back, you might like to choose a favourite image to feature on the dvd label.
These are great keepsakes for family and friends, and will allow you and your new spouse to relive your happy day again and again!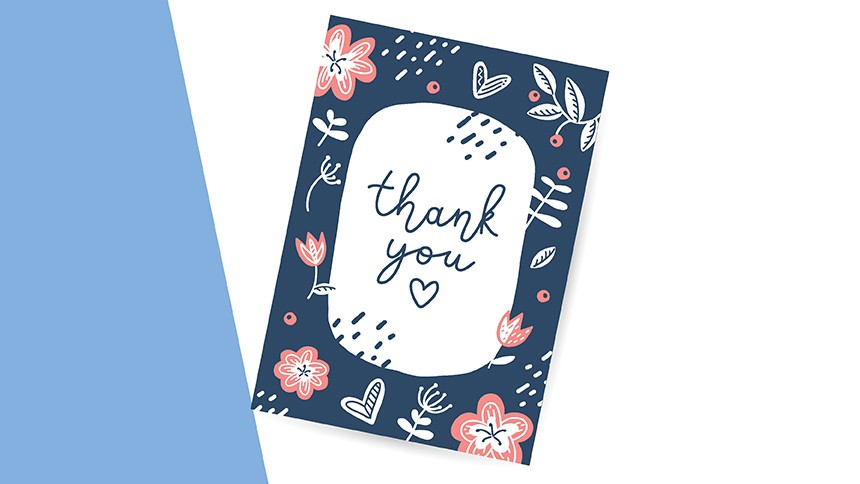 Thank you cards
A lot of couples like to send thank you cards to guests after their wedding as a way to show their appreciation for the guest's attendance and to thank them for any gifts. Another way to add a personal touch to thank you cards is to seal them with event stickers that show your appreciation. And the best part? No envelope licking!
Wrapping it up
Wedding stickers and event stickers are a great way to add some more magic to your wedding day. There are so many different ways you can use wedding stickers; from your invites and RSVPs, to your wine bottles, water bottles and party favours, right down to your thank you cards and wedding DVD.
With Avery WePrint software, you can customise and design your own wedding stickers in minutes. Simply choose your wedding sticker shape, size and material, create or upload your design, place your order, and sit back and relax. We offer premium printing services and fast delivery on all WePrint orders.