Lever Arch Folder Label Designs
Avery Lever Arch Filing labels uses Trueblock technology  that completely covers everything underneath your existing folder spine.  This means you can block out the existing label  or existing information so you can use your folders over and over again.  Teamed with Avery Design and Print Online templates you can keep  your folders looking fresh and stylish without the hassle of changing the folders. 
It's easy to personalise your Lever Arch Filling labels with so many fashion designs available on Avery Design and Print.  Pick from the below templates or upload your own.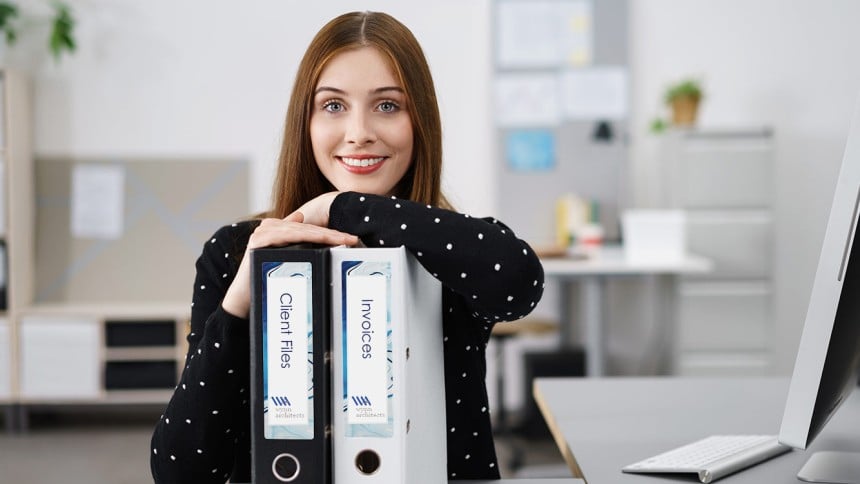 Favourite Filing Label Products