Hi-Ho, it's back to school and work we go!
A new year brings a clean slate, so get organised, calm the chaos and start school and work sanely. The Organised Housewife shares her suggestions for getting the family back into ship-shape. To return to a routine, get lavish with labels, update your calendar, encourage independent kids and create a morning checklist and bedtime chart.
Workwise, streamline your life and make room to reach your goals by kick-starting your year with innovative ideas for small business.
Did you know?  Your design can be applied to any Avery product. Just click the template you like and customise. Then if you really like it, you can apply it to other Avery products without having to recreate it! Look for the blue Apply Design to Another Product button on the Print page.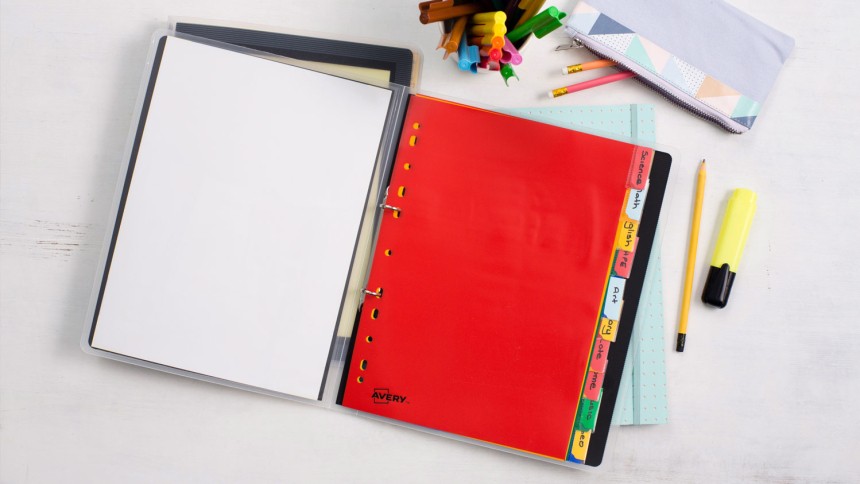 DIY NOTEBOOKS and SUPPLIES For BACK TO SCHOOL!
Pencil Case, Folders, School Supplies!
Our Tween Vloggers demonstrate some DIY by transforming back-to-school stationery into personalised pieces. Turn pencil cases, labels, folders and memory books into stylish school supplies.
Ideas to help you get organised for back to school
Ideas to help you get organised back in the office