Let Loose With Labels In Your Office
Dying to get your office organised? You're probably thinking that a great place to start is with labels, and you're right! What you might not know is that there is a great range of labels just ready to be put to work in your office. There is a label for just about every organisation job you have! If you're a label lover, read on for organisation ideas.
Quick hint to the rookie label lover: you can print your labels using our software. Try Avery Design & Print Online. It's free to use and you can easily add images or your company logo to your labels.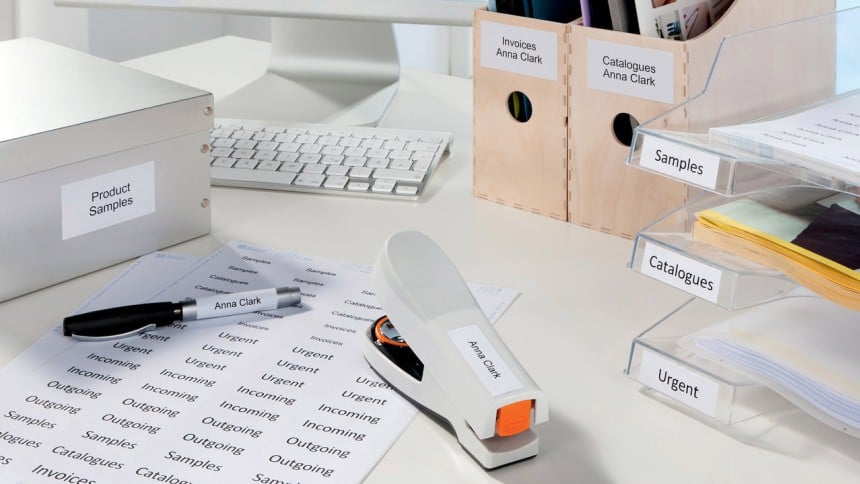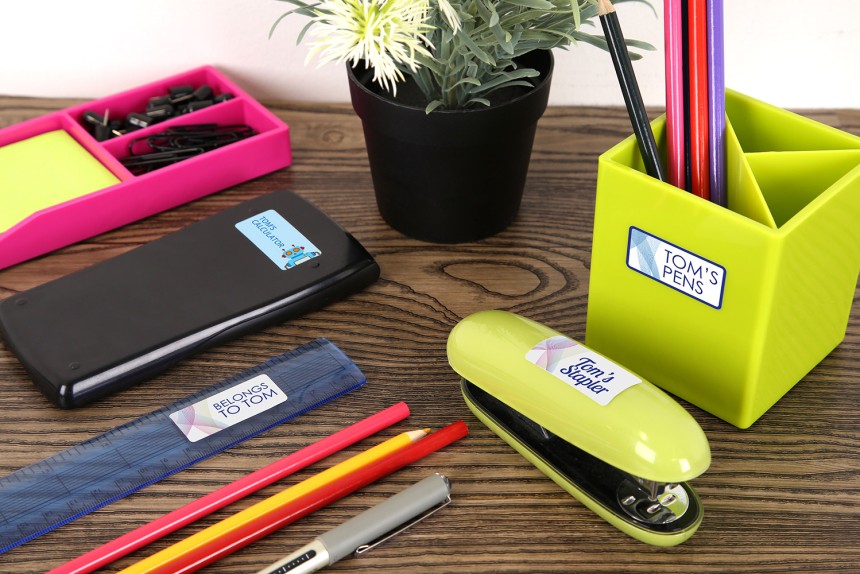 Don't Leave Me This Way
Lost your stapler? Sticky tape gone missing? Ruler gone for a walk? When you're mid-task or rushing to a meeting, you don't want to stop to search for your favourite desk tools.
By labelling your items with Avery Durable Heavy Duty Labels you can make sure the things that get borrowed or misplaced are returned. (Make sure you use heavy duty labels. They're dirt resistant and tear proof and will stand up to the wear and tear they'll face as your sticky tape makes its way around the office.) You can write your name and a nice message like "Please return me to Claire" or "I belong to Tracy and she misses me". Your message might even make your colleagues smile as they return your missing stapler!
Can't find your notepad with all those important notes? From the front, your notepad probably looks the same as everyone else's. The quick way to identify yours is to put a large label on the front with your name. Add a great photo or background to make it easy to spot (and to add some fun to your day!). An A4 Avery Shipping Label is completely opaque (it's a feature called TrueBlock®), so you can't see through to the boring pattern underneath.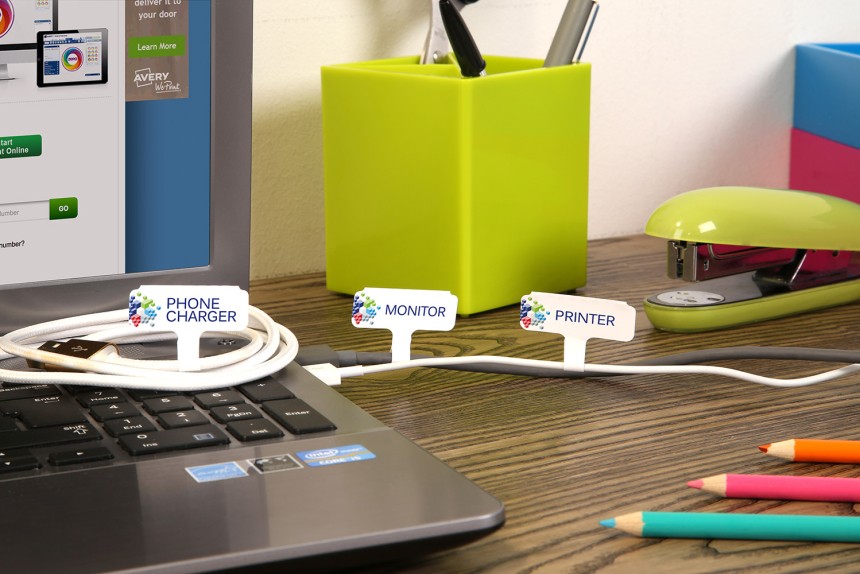 Tie Me Cords Down, Sport
Cords galore around your office? Tidy up the mess and make it easy to grab the cord you need quickly using our electrical cord tags. They're designed specifically to withstand the heat of electrical cords. If you've used address labels or gift tags to mark your cords, try this safer option. You can print out sheets with common equipment types like "camera", "docking station" and "monitor" and leave them on each colleague's desk.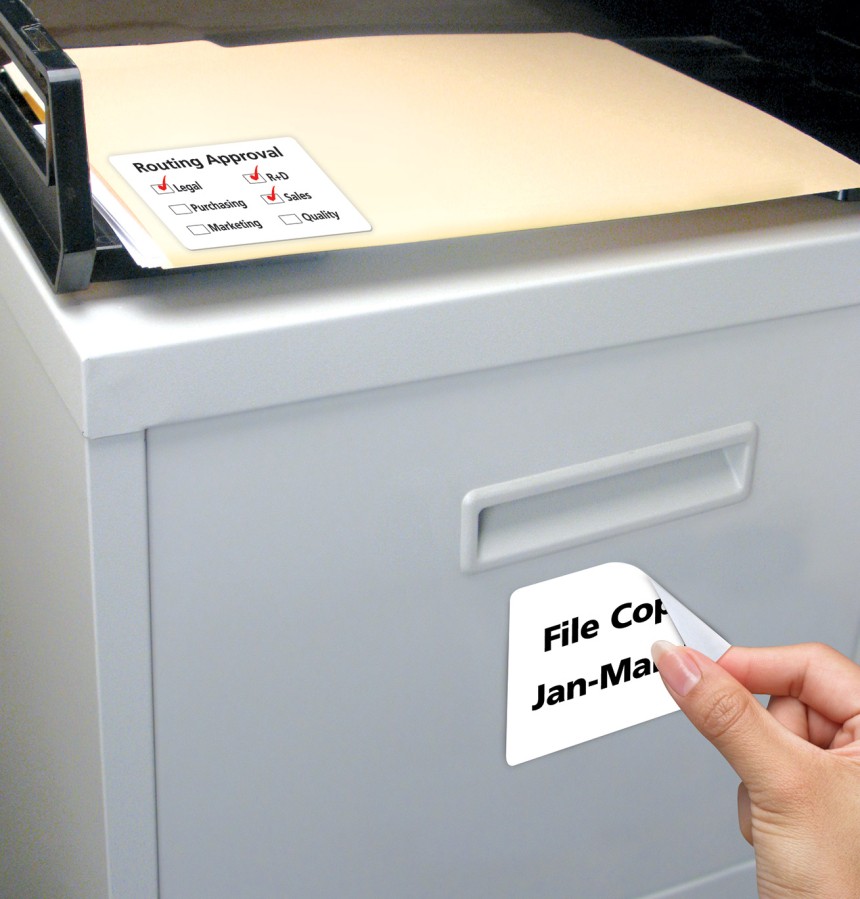 Label Ch-ch-changes
Sometimes you want a long lasting label, other times you know it will need to change soon. Say you're working on a project and want to label your project folders with notes. You know you'll have finished your project in a few weeks and will want to repurpose your folders. When the project finishes, you won't want those labels on there. That's what Avery Removable Labels are for! You can apply them and then remove them later. Use them on your project files and short term storage boxes. They'll help you identify things for the period you need to, and re-use your box or file afterwards. Sounds like a great money-saver!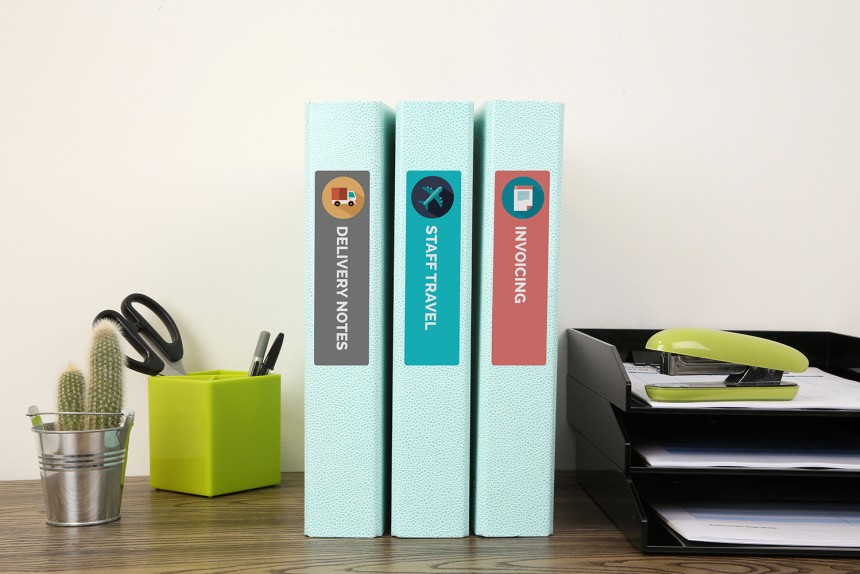 Fuss Free Filing
Do you get frustrated trying to find the file you need on a shelf filled with identical-looking folders? Or are you just bored looking at your dull folders? You can colour code your files and find what you need quickly and easily with Avery Lever Arch File Spine Labels. It's easy to organise your files by project, client, date or other categories by designing a label for each. You can create corporate or fun labels – whatever takes your fancy!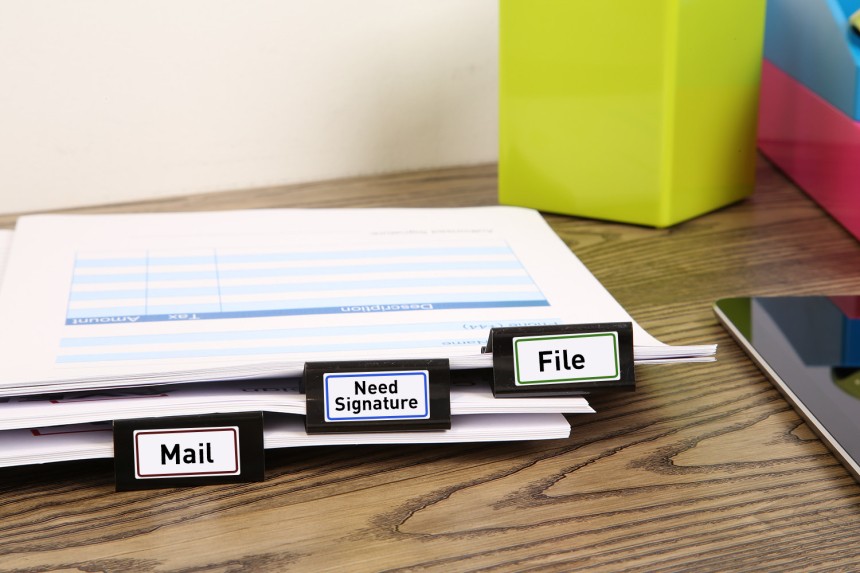 Clear the Desk
Who gave paperwork the right to take over your desktop? Here's a quick way to do some damage control on those surface squatters. Sort your paperwork using clips with customised task labels, such as "file," "need signature," "mail," or whatever action you decide. You can use small heavy duty labels and Avery Design & Print Online to create fun labels. Once you've got your papers organised by task, you'll know exactly what you need to do next without having to second guess