From Preparation to Pack Up
Whether the purpose of your event is to introduce new information, launch a product, or engage in some team building, solid planning will lift any event from a good, to a great one.
Sustain a sense of calm and avoid chaos by streamlining your event from beginning to end. Using a planning and packing checklist will give you the confidence that everything is taken care of and nothing has slipped through the cracks.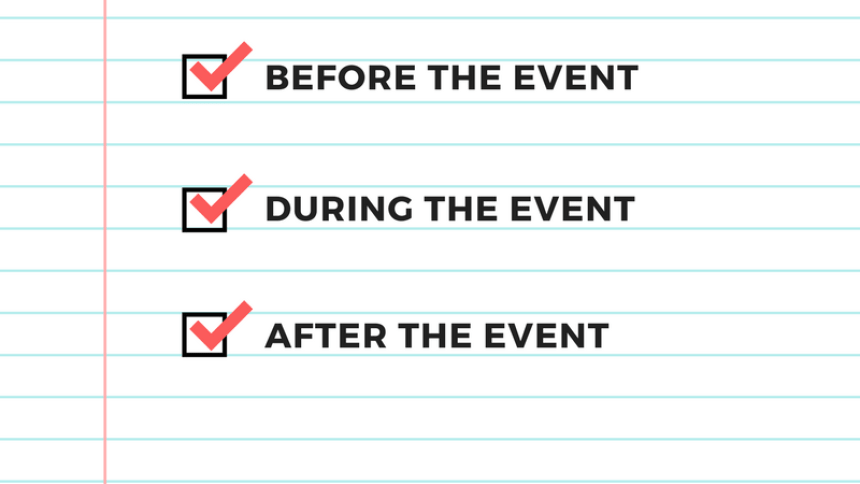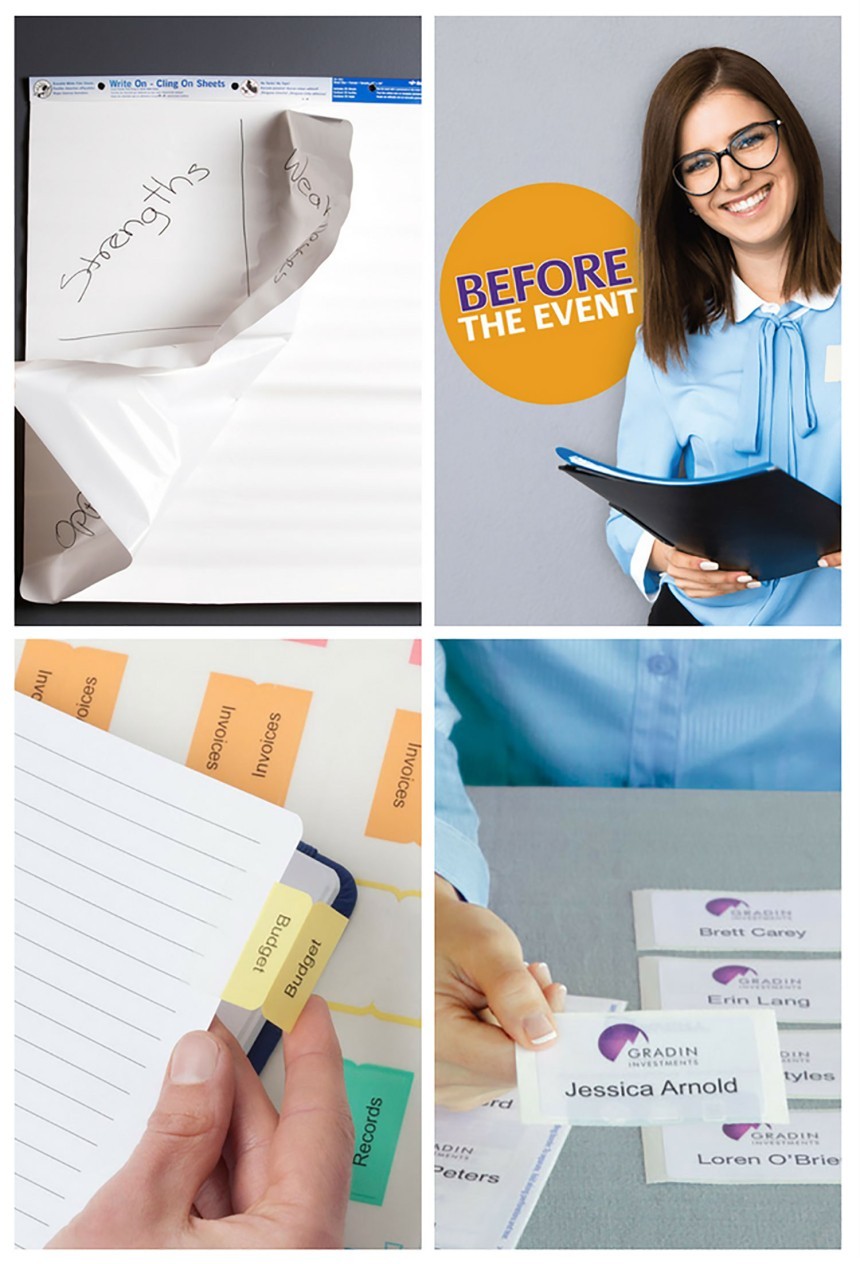 Before the Event
By setting up the best tools and products to help you get properly prepared, your event will run like clockwork and let you put your professional foot forward. As your go-to for all things event planning, Avery has got you covered for organisational products. Here's just a few to perfect your planning:
Cling Sheets
These stick-with-static Cling Sheets will go on walls and glass and can be removed and repositioned. In the preparation stages, you can use them to work out your proceedings with a whiteboard marker, then wipe clean with a wet or dry cloth.
Printable Tabbies
Get all of your documents in order by using customisable index tabs. Remove and reposition the tabs and use simple colour coordination to help you get ready for the big day by streamlining document flow with quick and easy reference.
Fabric Name Badge Labels
Versatile and flexible, these brilliant Name Badge Labels make sure you can prepare ahead of the event so that all your delegates have easy to see identification. Made from acetate silk, they'll stay on without leaving any residue and will fix to most textiles.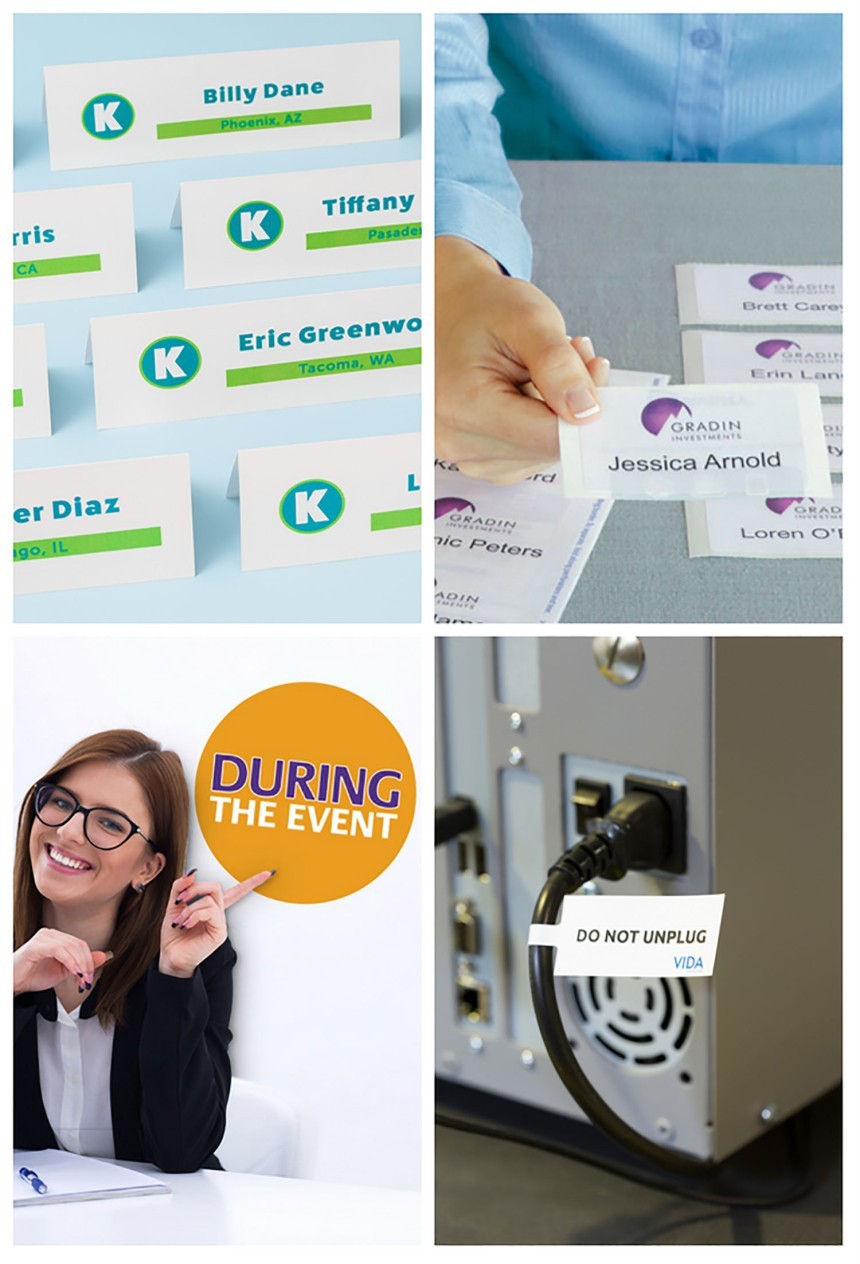 During the Event
When you've got everything in place, pre-event, odds are, the actual day will be much less stressful. With next to no room for error, events rely on tight organisation and planning to be prepared for the unpredictable. Here are some professional Avery products that will help you keep things under control as the day plays out:
Delegate Cards
With all of your delegates clearly identified, the conversation will run more smoothly and create a better ambience during your event. With personalised Delegate Cards, you can add a professional edge, and pull focus to your branding at the same time.
Cable Markers
Neat and tidy cables pave the way for a fuss-free look with fewer obstacles underfoot. As your event unfolds, you'll need a quick and easy reference as to which cable leads to what. Customisable, heat-resistant and tear proof Cable Markers make everything easier.
Handy Pouches
With even a modest number of guests, any lose materials on event day can lead to all kinds of chaos. To keep documents and incidentals, like pens and USBs contained, use these practical Handy Pouches to ensure your guests have everything they need on-hand, all day.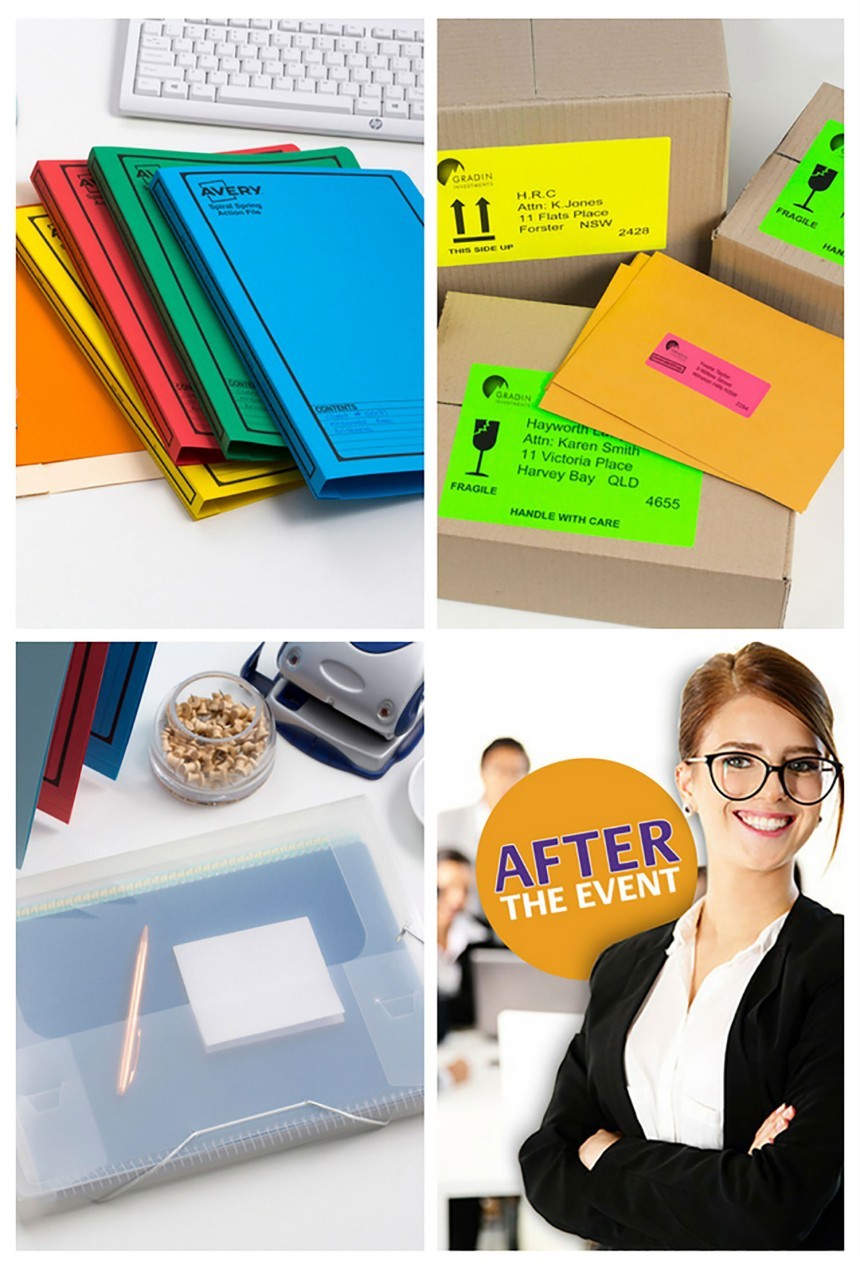 After the Event
When your last guest has left, it's time for pack down. Not just about before and during the actual event, Avery also has products that can help take the pain out of packing up. With proper preparation, when you get back to the office – everything is organised. Here are some products that will make your after-event tasks, faster and fuss-free:
High Visibility Shipping Labels
For all your essential event items that you've packed up for pick up, make the process faster and more accurate by creating and customising your high visiblity shipping labels before your event. For professional labels with no room for error, these permanent labels are a smart solution.
Folders with Spring Transfer
You'll always have quick access to event collateral with these functional folders. Keep event documents in pristine condition with an easy-reference front panel to classify the contents. Great for saving space, the file will only expand to the number of pages you insert.
Document Wallet
When it comes to safely transporting all your documents, these Document wallets will stand up to wear and tear. Lightweight and durable, the three flaps and elastic closure ensure what's inside, stays inside. When you're on the go, keep your event collateral properly protected.
Avery is across events from planning to pack up. By using the right products at the right time, your event can go off without a hitch.