Create Christmas Cheer With Parcels and Packages
Have you noticed how people appreciate receiving notes and packages in the mail more than ever? In the age of email communication, gift vouchers, and general "busyness", Christmas cards and parcels are almost an endangered species! That means that recipients enjoy them even more. You can make sure your Christmas parcels and packages delight your friends and family, arriving safely and on time. With some planning and preparation, and a few tips from Avery®, your parcels will be bringing the Christmas cheer to loved ones from the moment they receive them to opening them on Christmas day!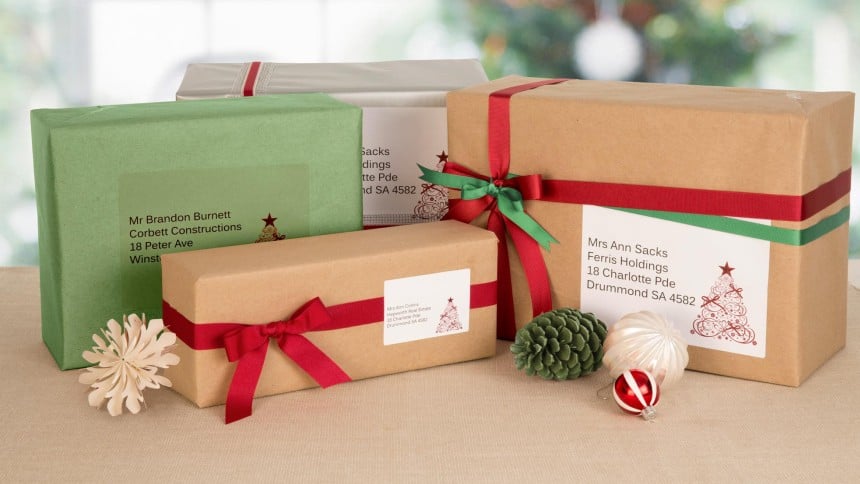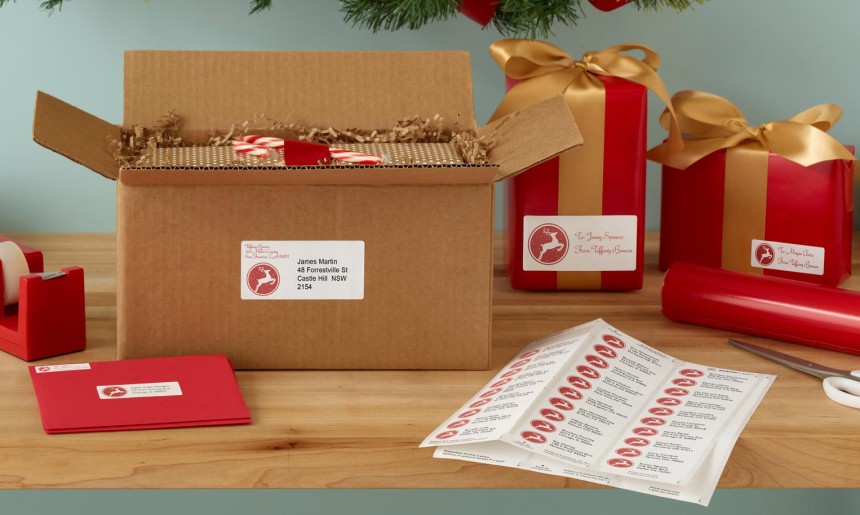 Think About Transporting the Gift
How many times have you seen a fabulous gift for a family member, only to realise that shipping it to them is going to be too hard or too expensive? Unfortunately, it's something you need to take into consideration when selecting gifts that will need to be shipped. Think about the size, shape, weight and value of the gift, and don't forget about customs restrictions if you're sending it overseas. That beautiful olive oil that you know your Dad will love might not be looked on too favourably by customs in another country!
Start Early
You'd think that with fewer people sending parcels, the lines at the post office would be shorter, but in peak Christmas times, it's not the case. Get your parcels and packages ready and shipped according to your delivery time frame guidelines (or even earlier). It's less stressful too, knowing that you have some of your Christmas tasks out of the way.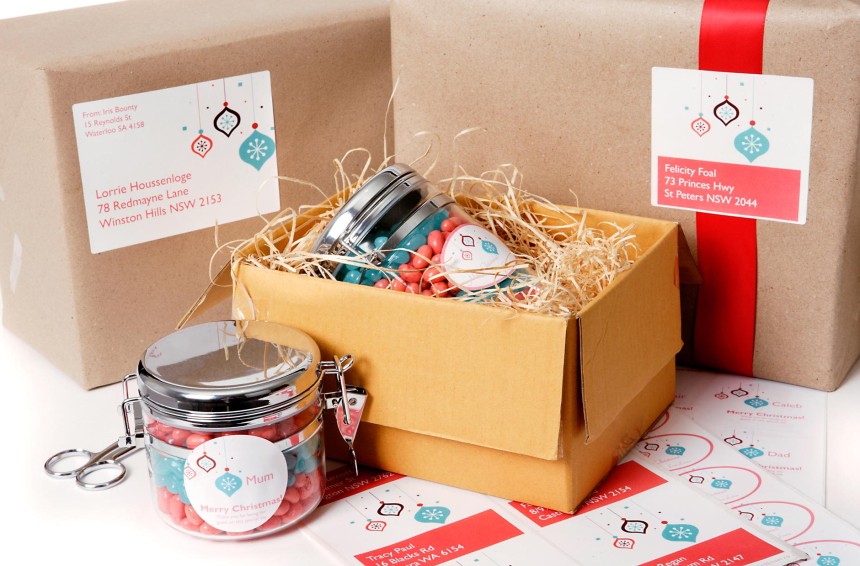 Choose the Right Box
Make sure your box isn't too small, or too big. You don't want to use boxes where your presents are poking out the top. You don't want to pay extra for shipping, or have your gifts rolling around in a box that is too big. And heavy presents require a good, strong box.
Pack and Seal Your Presents Well
Use packaging materials to frame and protect your presents, and seal the box well. Christmas morning just won't be the same if the present is damaged!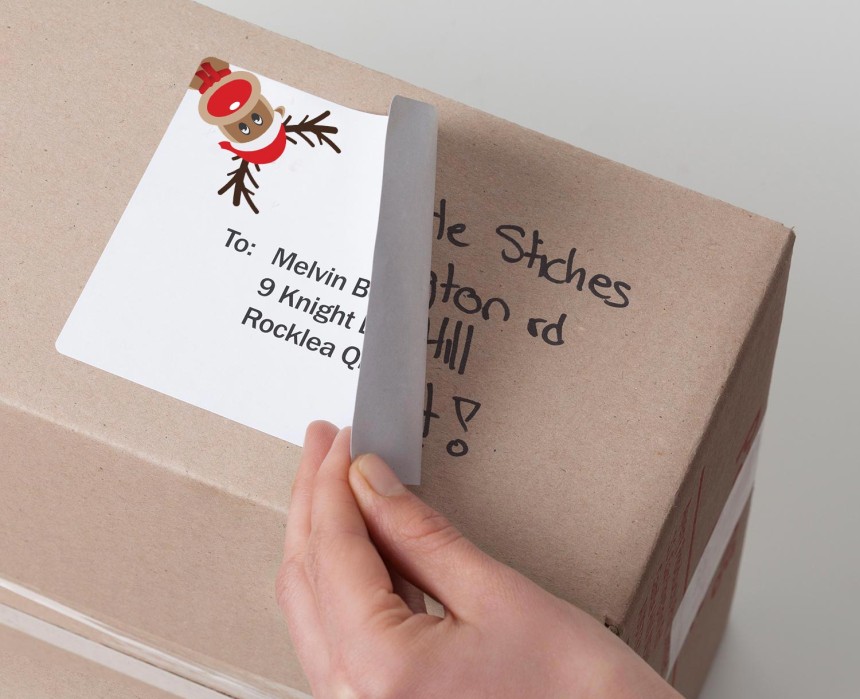 Address Your Boxes With Avery TrueBlock Shipping Labels
Save the tape and paper for your Christmas wrapping! There's no need to write addresses on paper, or spend time taping sheets of paper to your boxes. Use TrueBlock Shipping Labels you can design labels and apply those to your boxes for a faster, nicer finish to your presents.
Our TrueBlock Shipping Labels are completely opaque. That means that they cover up existing labels and old markings. So if you've taken boxes from work or the supermarket, you can cover up everything underneath. Your parcels will be easier to read, and you can recycle boxes, mailing tubes and padded envelopes.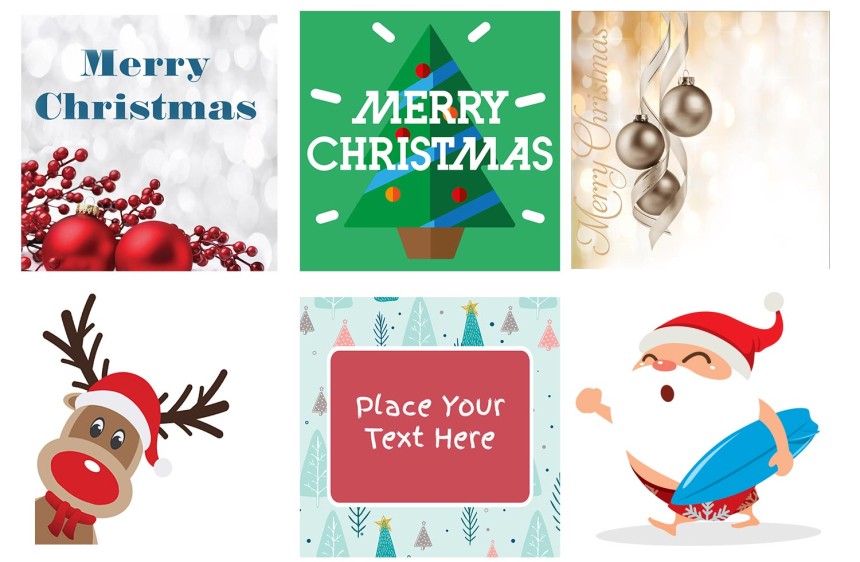 Add Christmas Fun to Your Labels
Use one of our free Christmas designs to make your TrueBlock Shipping Labels look fun and Christmassy! Select from our range of designs, and then design a festive label that your friends and family will love to see. You can use the same design on any Avery product, to create gift tags, labels for your Christmas cards, menus or place cards. . See how easy it is!
Choose the Right Delivery Method
You'll need to decide whether you're using the postal service, or a courier service. Make sure you take into consideration the shipping costs and the time you have before Christmas when making your decision. Bear in mind the difference between air freight and sea freight delivery times and costs.
Send and Spread Christmas Cheer
Send your parcels and relax! You'll enjoy the delight from your friends and family, knowing that your care and preparation has brought them Christmas cheer!