Create an Impact With Professional Parcels and Packages
Whether you're part of a big business, small business or home-based business shipping on eBay®, you want the packages and parcels you send to look completely professional. You need to create an impact. The good news is that with a little focus on the detail, using Avery® TrueBlock® Shipping Labels and designing your labels with the Avery Design & Print Online software, you can easily create professional-looking parcels and packages. Your brand message will follow through to the delivery and your customer opening their parcel.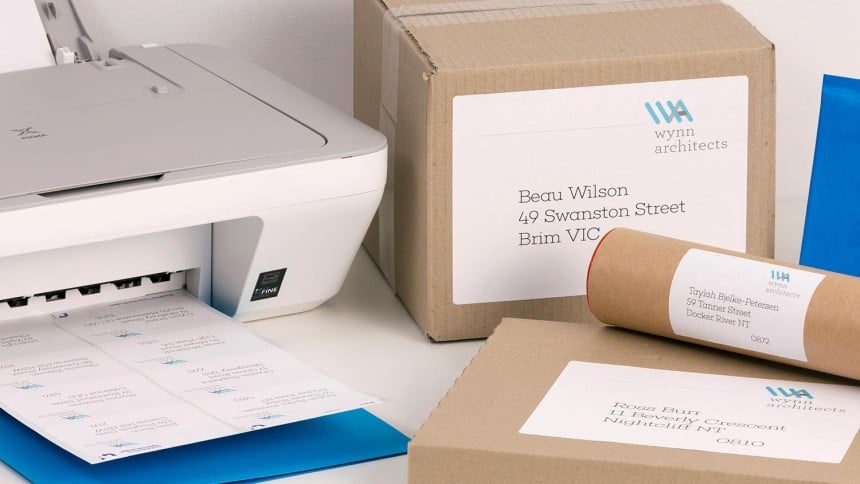 Focus on the Detail
Choose the right box: make sure your box isn't too small, or too big. You don't want to use boxes where your goods are poking out the top. In the opposite situation, you don't want to pay extra for shipping, or have goods rolling around in a box that is too big. And if your goods are heavy, don't skimp on box quality. The packaging quality that you select needs to match the goods that you are shipping.
Choose a box that still looks good: ripped and worn out boxes don't help your brand, so select boxes that boxes are still in relatively good shape. You can cover over old information with our TrueBlock Shipping Labels, so you can re-use boxes, but your box should be in pretty good condition to start with.
Make sure inside the box is well-packed: use packaging materials to frame and protect your goods. Neither you, nor your customer want goods arriving damaged. A happy customer is more likely to be a repeat customer!
Seal your box well: the last thing that you, your courier or your customer wants is your goods falling out of the box, so seal it well!
Put that tape gun and paper down! There's no need to look less professional by using addresses on paper, or to spend time taping sheets of paper to your boxes. Use Avery TrueBlock Shipping Labels: you can design labels and apply those to your boxes for a faster, more professional finish to your boxes.
Add your logo to your labels: make sure your customer knows the package is from you as soon as they receive it. Use the Avery Design & Print Online software to add your logo to your TrueBlock label. It's another method of putting your brand in your customer's mind.
Choose the right delivery service: get your parcels delivered on time, using a courier service that you trust. Develop a relationship with your courier; they are critical to your success.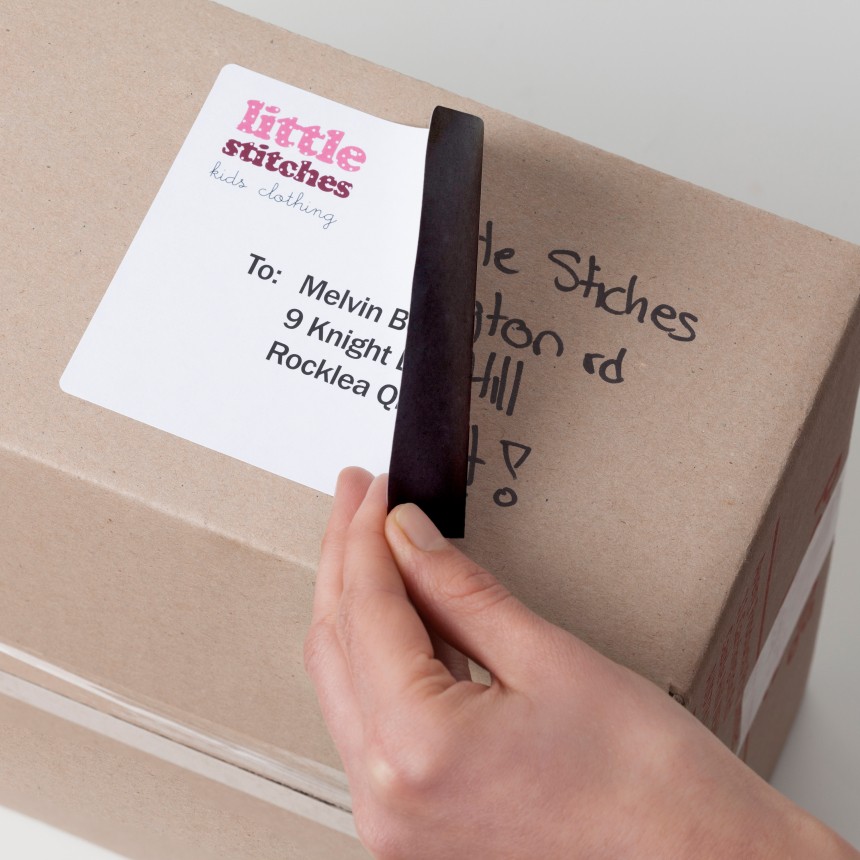 Use Avery TrueBlock Shipping Labels
Our TrueBlock Shipping Labels are completely opaque. That means that they cover up existing labels, old markings and everything underneath. Your packages look professional (no ripped labels, no other company logo, no old delivery information) and they are easier to read. An extra benefit is that because you can reuse boxes, mailing tubes and padded envelopes, you'll save money on shipping materials. You can use boxes and packaging that has been sent to you, label over the existing delivery details and forward that box to your customer.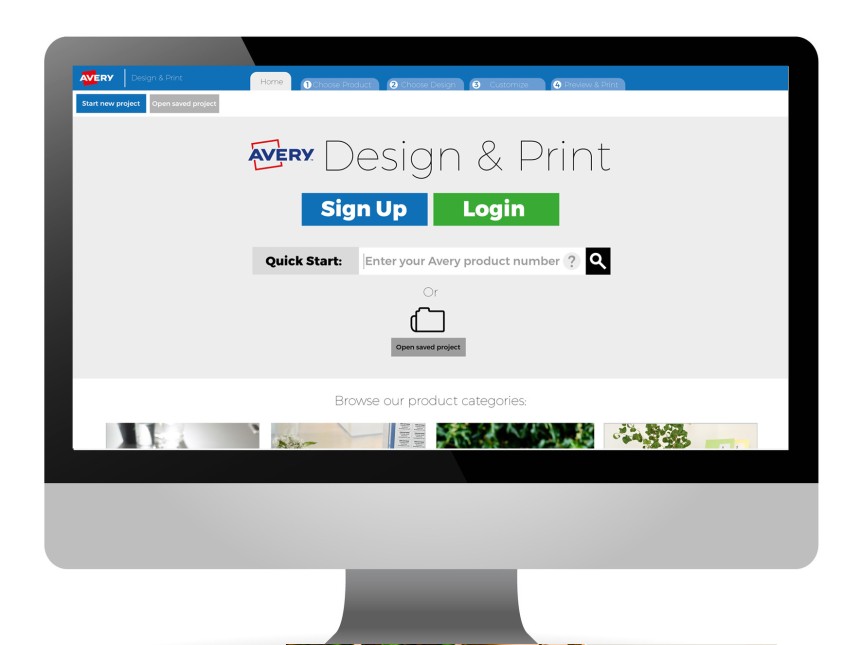 Forget about using textas to scribble the address on the box, or getting out the tape gun and taping pieces of paper with addresses to your packages. You can use the Avery Design and Print Online to design your TrueBlock Labels, adding your own brand to each parcel you send.
Open Design & Print Online and click Start Now
Type the software code on your Avery packet in the Enter your product number here field. Click Go.
The Select Your Product screen will appear if there are multiple products using the software code you entered e.g. L7168
 Choose the product you have from the list and click on Next
You'll see the Select Your Design screen. You may see pre-designed templates and/or portrait and landscape templates.
The templates you see will depend on the software code you entered. Select the pre-design  or blank template you like and click on Next to open the Customise screen.
On the right hand side of your screen, you'll see the Sheet Navigator, showing the full sheet of labels.  Click Edit One  to create a sheet of different designs..
You want the label to instantly tell your customer that it is from you, so add your logo and use your standard fonts and colours for your address details.
Add the recipient's address details to each label (or try a mail merge with the "Import Data" option if you have lots of addresses).
When you have finished designing your project, click on Preview & Print (in the top right hand corner). You'll see a preview of your project.
 If you're happy with your project, click on Print. Design & Print Online will create an Adobe® Acrobat® PDF version of your project. Print from Adobe Reader as normal. Ensure Page Scaling is set to None and your page settings are set to A4. You can save your document in the Adobe PDF format for future printing.
TrueBlock Shipping Labels