Small Business Spotlight - Chocobon
If you're anything like us, you've probably found yourself swooning over Chocobon products, the Melbourne based maker of personalised chocolate treats & chocolate-dipped strawberries (sounds delicious right?). If you've seen the exceptional quality you'd be forgiven for thinking this powerhouse of mouth-watering goodness has a big team behind them but it's actually the genius idea of small business owner Leanne. We were lucky enough to catch up for a chat to hear more about business life and how Avery products fit into Chocobon...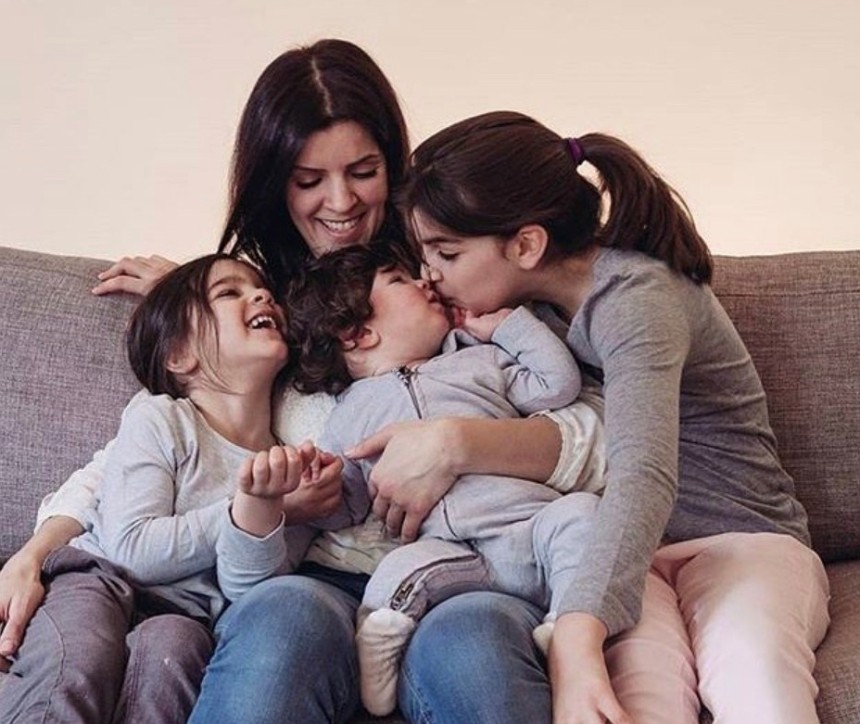 Dairy to Dream
So, why small business and why Chocobon? Leanne tells us she was looking to find a project that was fulfilling, challenging but also flexible. Allowing her to work on something she's proud of while balancing her work with family. In 2014 Chocobon was launched and Leanne created a business and life where she could be in control. While Chocobon has grown and now has an amazing reputation it has taken years of diligent hard work for Leanne to adapt and develop her brand, customer experience, website and packaging to achieve the luxurious quality they are so well known for.
Life's Sweetest Moments
Customer service is at the heart of everything Chocobon creates and Leanne proudly tells us that she has developed long-lasting relationships with many of her clients and has been honoured to be part of so many special moments in their lives. From engagements to weddings, baby showers to christenings, being a returning part of these memorable events is a testament to how hard Leanne works and the little details that take Chocobon from delicious chocolate to something really magical.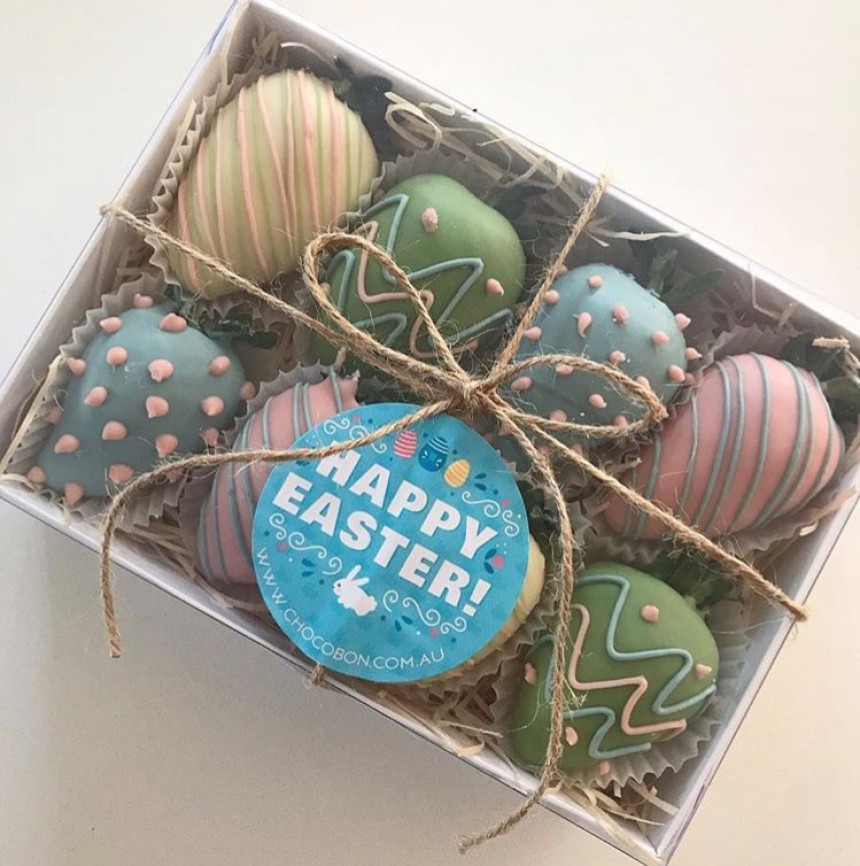 Melt-iculous in the details
Quality is key for Chocobon and when working on special events Leanne is diligent in creating a product that reflects her brand and has the wow-factor. She understands the look and feel that her customers are drawn to and expect and enjoys using Avery Design & Print Online to create labels that really match her aesthetic and quality. When you're selling such a beautiful and decadent flavour, your design should look as good as it tastes and Chocobon ensure their packaging screams luxury.
In Complete Coco-ntrol
As flexibility and time management is such an important part of Chocobon it makes sense that one of Leanne's favourite things about using Avery Design & Print Online is that she can do it from the comfort of home. She can quickly modify designs, reprint labels or react to customer feedback when it suits her best without being dictated by external print company times. As stock levels are such an important part of the running of commerce businesses, having the ability to choose the quantity of labels you need ensures absolute control at all times. No wasted money on extra runs or realising at the last minute you need extra and having to wait for a supplier to ship them. Everything you need for professional packaging labels, on hand.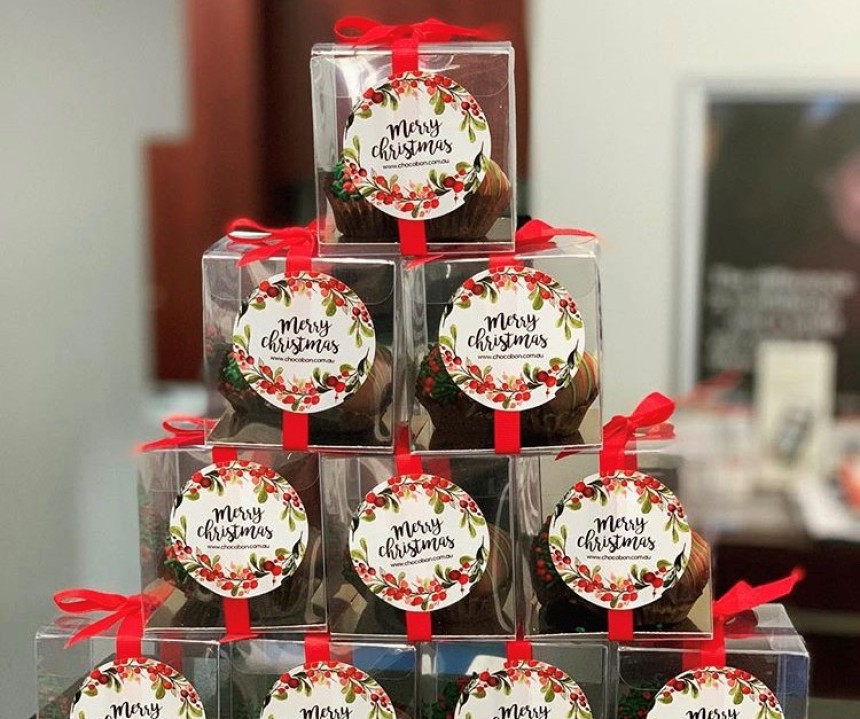 Don't Sweet It
While Avery Design & Print Online might be quick for Leanne to use, we wanted to know if it was easy and if she would recommend it to other businesses looking to make their own labels. We're pleased to report she gave a big yes. "There is a good variety of templates that look professional" and she thinks the ready-to-go templates are a great start for anyone that's trying it for the first time. Leanne also recommends using some of the seasonal and festive pre-designed designs for a fun take on classic labels.
Go on, Choc-it out
It was a pleasure chatting to Chocobon founder Leanne, she is a testament to hard work and determination for small business success. We may have also spent the rest of the day daydreaming about delicious chocolate-covered strawberries… Set up your free account now to find out why so many businesses like Chocobon choose Avery Design & Print Online to create customised labels for their business.
Products used by Chocobon