5 Best Product Label Software Programs
When looking to create product labels for your brand, there a few things to consider – including budget, functionality and what you will be using your labels for. You also want to make sure that the software that you use will work for you, this can take a lot of time and trial and error – so we've done the legwork for you!
We've put together a list of the top product label design software systems, how much they cost and what makes them so popular with both business owners and graphic designers. Whether you are printing your labels yourself, or having them professionally printed these programs can make the work light. You can also mix and match these programs to work together to get exactly what you are looking for.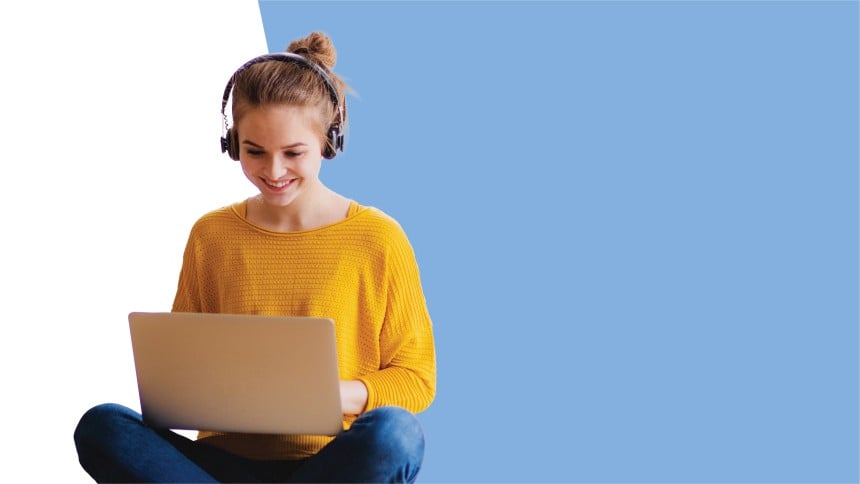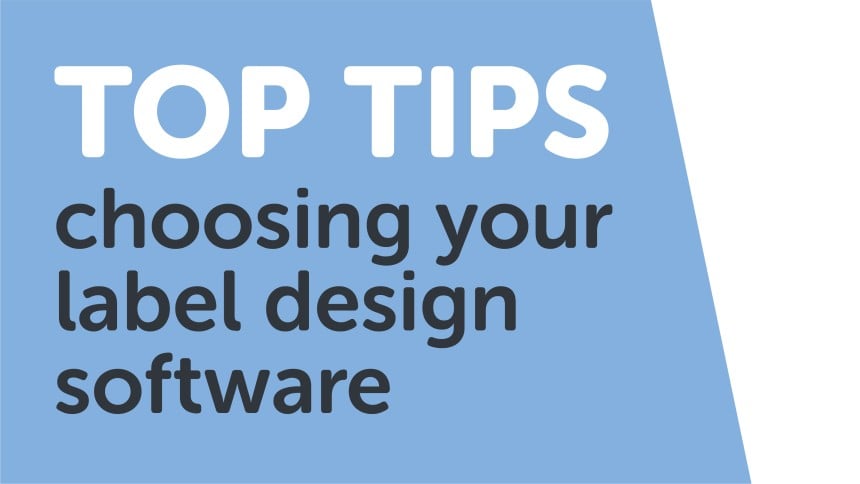 For beginners, the easiest place to start is with a software platform that offers you pre-designed labels or designs. This lets you easily customize a professional label that suits your brand by simply updating the colours and adding your logo or other information. This allows you to have a tidy, good looking design without having to go to any extra work. The best design and print software services will offer large numbers of free templates for creating your product labels with no hidden fees or subscriptions.
For the more intermediate to advanced designers, creating your own design from a blank template allows you more flexibility and personalisation for your brand, depending on your level of experience. If you are a little more experienced, it can often work to your advantage to mix and match these programs to personalise even further depending on the programs strengths including fonts/ typography, shapes and icons.
If you will need barcodes or QR codes on your product labels, make sure the design software you choose offers a barcode generator, or the ability to upload an image of one.
Any of the options below will offer you a great way to create and design labels for your brand, try them out for yourself!
1. Avery Design & Print
Price: Free
Avery Design and print is created by the company founded by the inventor of self-adhesive labels and was created specifically for designing labels. The design and print software provide thousands of pre-designed templates, as well as blank templates to upload or design your own label. It also offers the capability to print on your home printer, or have your design professionally printed and shipped to you, on any of their premium product labels.
The best part of using Avery's free design software (not that we are biased) is that when used with Avery labels, you know that they will print correct every time, with the correct dimensions, on the highest quality label money can buy. You can access all of your designs and order history from anywhere 24/7 and have the ability to upload your own images and graphics as well as choosing from thousands of free, professionally designed templates that are fully customisable.
You can also insert text, images, barcodes, QR codes, serial numbers or even sequential numbering. You can also easily import your own data to create variable product labels or do a mail merge to print custom address labels. You can either make all of your labels the same or choose to have different labels on the same sheet, to reduce waste and more easily print large batches of labels. 
Simply create an account, select your product and then choose between blank or pre-designed templates, all for free. Personalise your design and save it to your Avery account or computer. Then print your labels or order them professionally printed by Avery WePrint.

2. Canva
Price: Free, with a paid premium option
Canva is a relatively new, Australian graphic design platform, but has become extremely popular for its easy, clean platform and high impact templates. Canva has plenty of free templates for almost everything – with a great mix of designs for personal, business, marketing and educational use. This tool is multi use, with templates not only for labels, but also logos, flyers, business cards and infographics.
Their templates can be customized using images, charts, icons, fonts colours and more. It is a very simple and straightforward tool for beginners all the way through to intermediate and advanced designers. It's a mostly free software, but many templates, graphics, fonts, filters and design tools are only accessible behind a premium paywall.
Getting started is easy, sign up for a free account and choose a pre-designed template or blank canvas. Drag and drop elements into your design and download the file for printing. You are unfortunately unable to individually edit labels without creating a separate canvas, so it is not necessarily easy to use for address labels etc. but would be a good option to mix and match with Avery Design and Print software. The best part of Canva is once you've designed your labels you can easily upload your artwork into Avery Design & Print or another label printing service to order professionally printed labels when you've grown beyond DIY printing.

3. Microsoft Word
Price: Paid, price scaled based on situation
Microsoft word is an old reliable. It has relatively easy to use templates both online and in the program itself. You require a paid subscription to use the program and templates but they are free once you have the subscription. Microsoft word is popular for its ease of access and most people are familiar with its interface. It can be a bit limited with its templates and products, but can be a great way to get started if you are already familiar with word.
You can use word to insert various shapes, elements and pre-loaded clipart, however it can be relatively time consuming as you have to copy your design across the sheet. You can select a blank template from the menu or download a template from a third-party site or lay it out yourself. You can print directly from word or a third-party label printing service of your choice.

4. Adobe Creative Cloud
Price: Paid, price scaled based on situation
Adobe Creative Cloud, in particular Photoshop, InDesign and Illustrator are ideal for experienced designers.  They offer a lot more flexibility and personalisation for layout, photo editing, vector creation and illustration. If you are looking into hiring a professional graphic designer, chances are they will be using one of these design platforms, as they are industry standard.
While there are quite a few positives to using creative cloud, but it does also have quite a few downfalls. 

5. Label Design Studio
Free Trial, Price - $29.95
Label Design studio has a limited range of 400+ designs for Business Cards, Cds/DVDs, brochures and many other labels. It can also be used for making posters and letterheads and has a good range of cliparts, vector graphics and shapes. Plus it is Avery compatible, so you can print these design on Avery's top quality labels
While you can create amazingly detailed product labels using these tools, they do carry a large price tag. And if you aren't already an expert at using the tools, the hours you need to master the tools may not be worth the investment.
With the Adobe Suite, you can upload a blank label template or make your own. Add photos, different shapes, text, and more to create your product labels. Print your labels directly from your Adobe program of choice, or use a professional printer like Avery WePrint to order your custom labels.