Avery Premium Matt White Labels
20% OFF Premium Matt Labels. Coupon: AVERY-23WQ. Limited time only.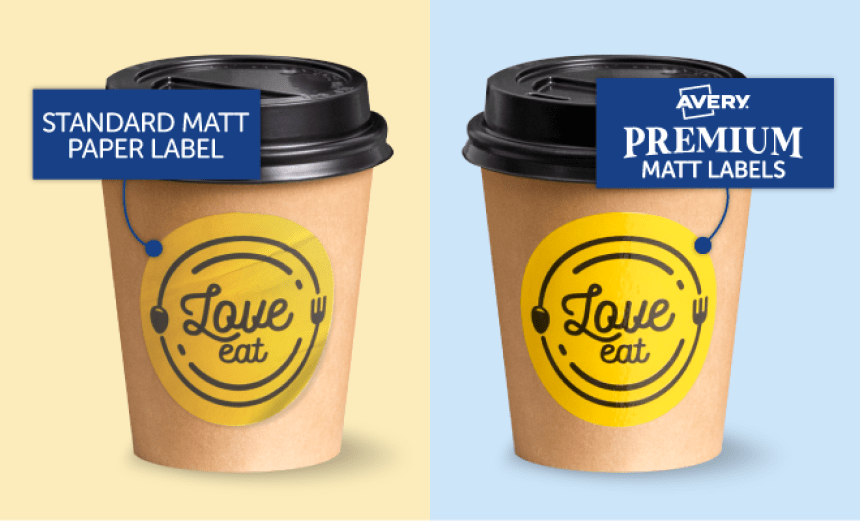 The Premium Matt White Difference
What makes Avery Premium Matt White Labels so special?
Higher quality prints. The brighter whites of our premium matt labels allow you to experience more beautiful, vibrant colours. Showcase your brand and product like never before.
Superior adhesion. With a stronger adhesive than standard matt labels, premium matt labels are less likely to peel away.
Increased durability. The 159gsm thickness of these labels ensures greater durability on a wider variety of surfaces including glass, wood, plastic, and more. This feature also ensures better compatibility with your printer, by minimising paper feed and slipping issues.
Increased temperature resistance. Premium matt labels can withstand temperatures of up to 100°. This is in contrast to standard matt labels which only offer a maximum temperature tolerance of 70°. The increased tolerance makes the premium option a perfect choice for use on products or branding elements that may be exposed to extreme heat.

Here's what our customers think of us!