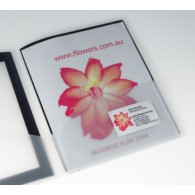 Use Avery® Templates to Create Title Pages for Presentations

At your next event, get your presentation materials noticed! Start with a professional and inviting title page. Learn how Avery® templates make it easy!
Instructions:
Get started with a free
pre-designed Avery template
for title pages. They are easy to use Microsoft® Word templates, where we've inserted text, images, colours and fonts. You can use what we've designed, or customise as you need!
Instructions:
You'll find a variety of pre-designed templates to choose from. Click on the image of your selected template.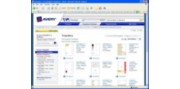 Instructions:
Once you've selected your template, click the
Download Template
button. Open or save the template on your computer.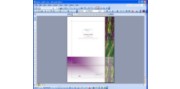 Instructions:
Customise your template. Perhaps include your company name, the name of the event you're holding, and/or title of the presentation. You can change the font style, color, and size using the formatting options in Microsoft Word. Preview your template, and proofread for errors or any missing information. Once you've finished editing, you're ready to print!