Reduces the spread of bacteria on surfaces
Introducing, Avery Protect Antimicrobial Film. This transparent, self-adhesive antimicrobial-coated film kills 99.9% of bacteria*.
Avery Protect can be applied to many high touch surfaces and is an additional aid to regular cleaning. This antimicrobial-coated film is water and oil proof, meaning it can be used for both indoor and outdoor surfaces. 
*E.coli & S. aureus according to ISO 22196 test.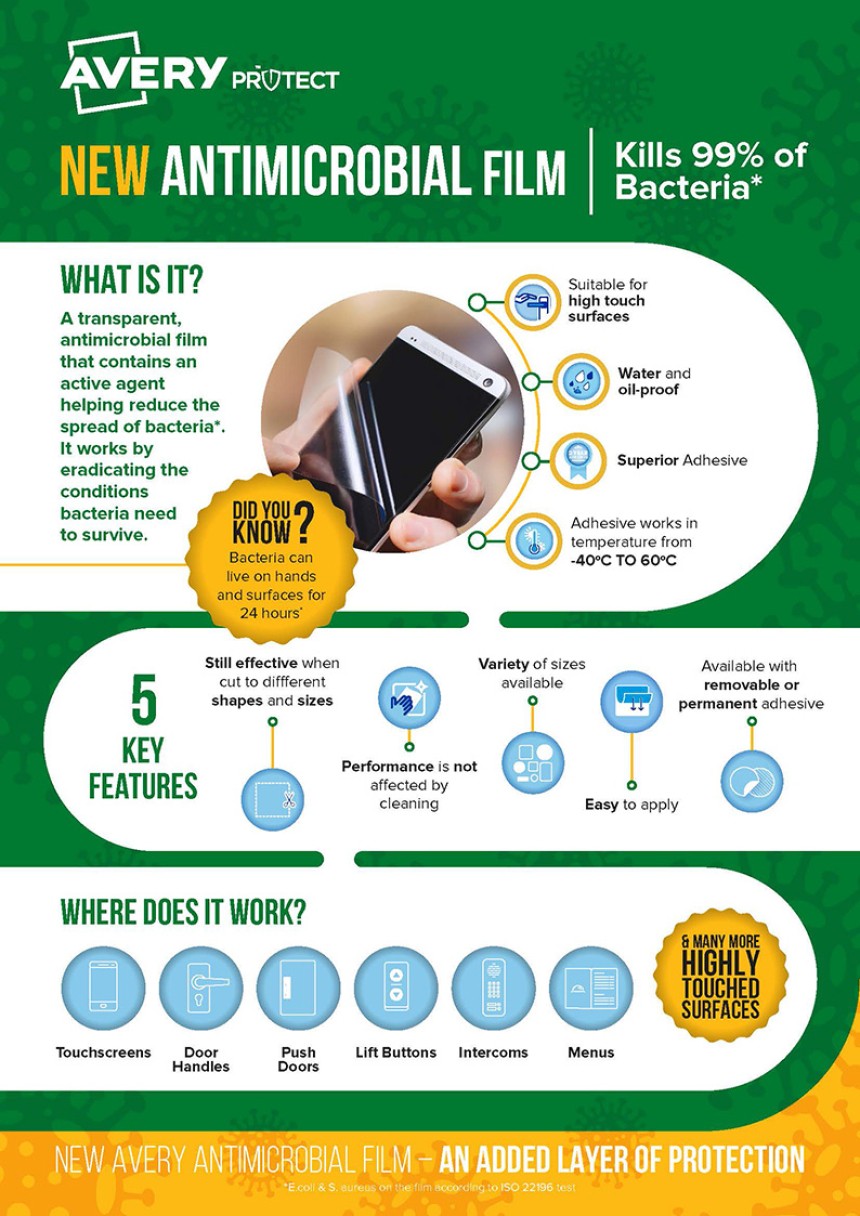 The unique antimicrobial coating is independently certified to kill 99.9% of harmful bacteria* and is highly effective against the spread of viruses.
The active component in the product coating (which makes it antimicrobial) works by eradicating the conditions that bacteria need to survive and spread. It kills the bacteria by destabilising the cell membrane, stops respiration, inhibits cell division and blocks the replication of DNA.
The antimicrobial coating is safe to touch. It can be applied to many different high touch surfaces including; touchscreens, door handles, push buttons, lift buttons, intercoms, printer/copier screens, book covers, food menus and any other highly touched surfaces.
Avery Protect Antimicrobial-coated Film acts as a complementary measure to routine cleaning by continuously killing microbial contaminants and resisting microbe growth. Cleaning chemicals won't damage it, meaning it works in conjunction with your cleaning schedule and help protect in-between cleaning surfaces.
Where can Avery Protect be used?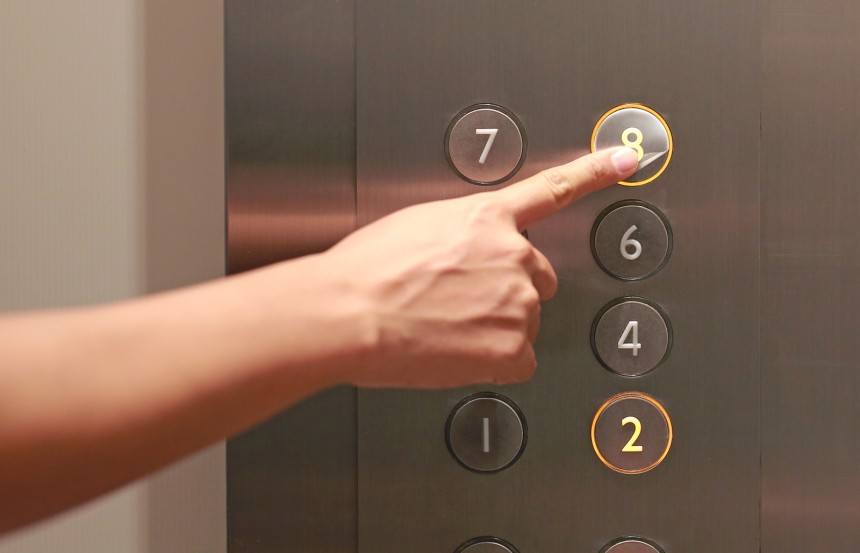 Door handles
Push doors
Lift buttons
Sign in touchscreens
Keypads (security doors, etc)
Ipads / tablets
Mobile phones
Café Menus
Books / magazines
Office equipment (printers, hot desks, etc)
Self-service ordering terminals
Microwaves & coffee machines in shared kitchens
Avery Protect Antimicrobial Film - Permanent Adhesive
Avery Protect Antimicrobial Film - Removable Adhesive
Here's what our customers think of us!