Search Templates & Software
Enter your software code to find available Templates & Software
Get Free Templates, Software, Tips and More!
TEMPLATES

Blank & Pre-Designed Templates
There's a library of templates waiting for you!
Looking for a template for an Avery product? Enter your software code in the search box on the left and see all the available templates. Download your desired template, customise and print. We're always adding templates, so come again soon!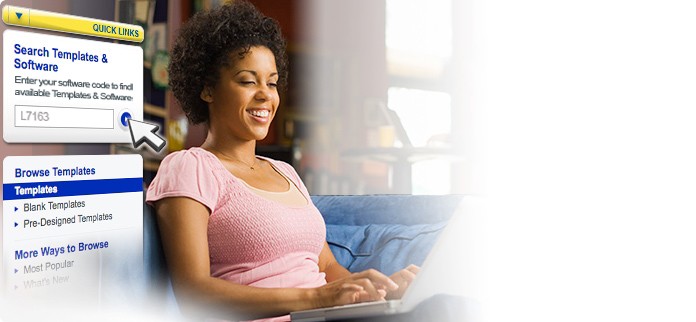 Take Your Title Page to the Top!

Templates For Flexi-View Folders
Why create your own title page when we've done it for you? Pre-designed Flexi-View templates with images and colours ready and waiting!
Templates for Design Software

Design Away!
Use creative software like Adobe® Illustrator® and InDesign® to create and print Avery® products. Blank templates for Mac® and PC versions of your favourite software. Design away!